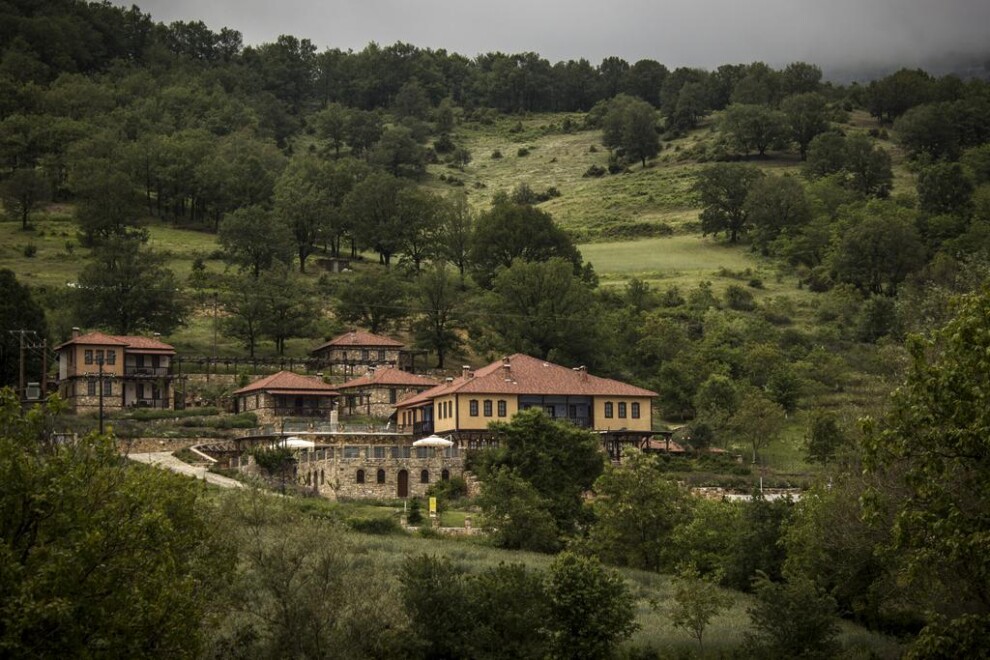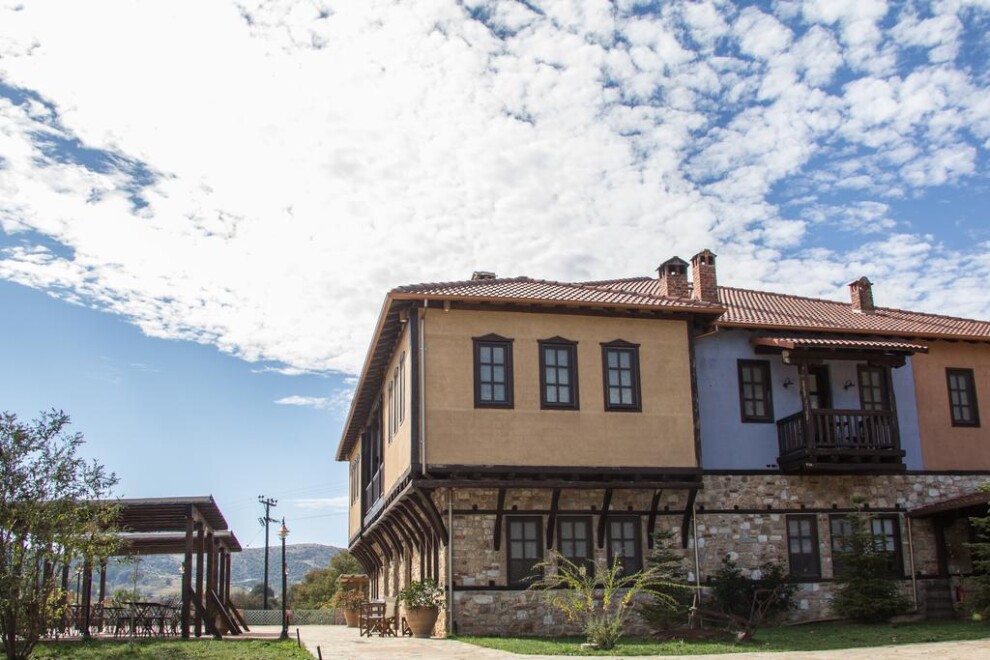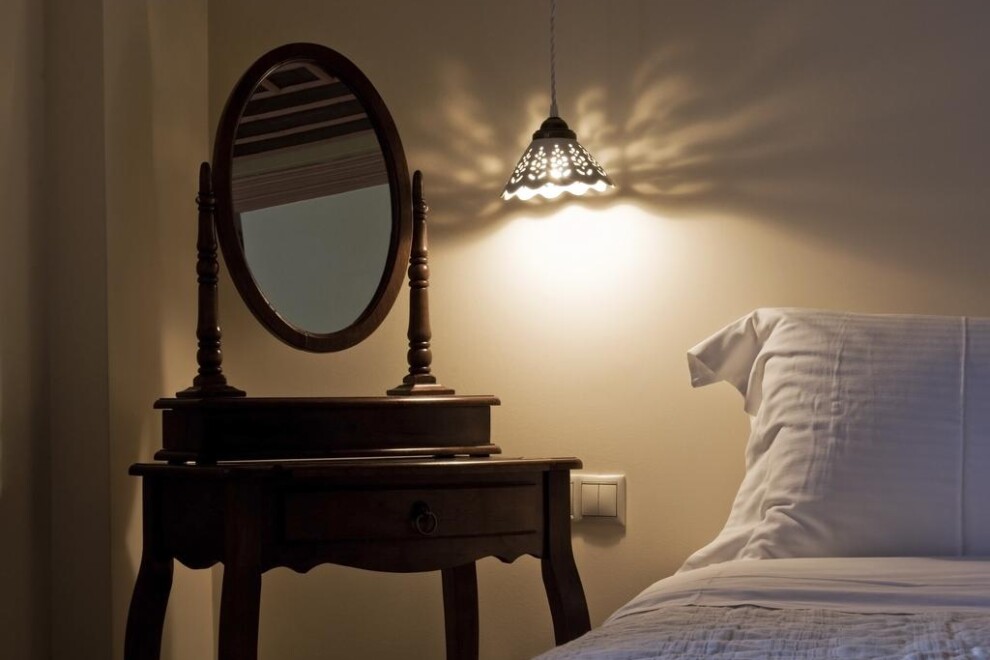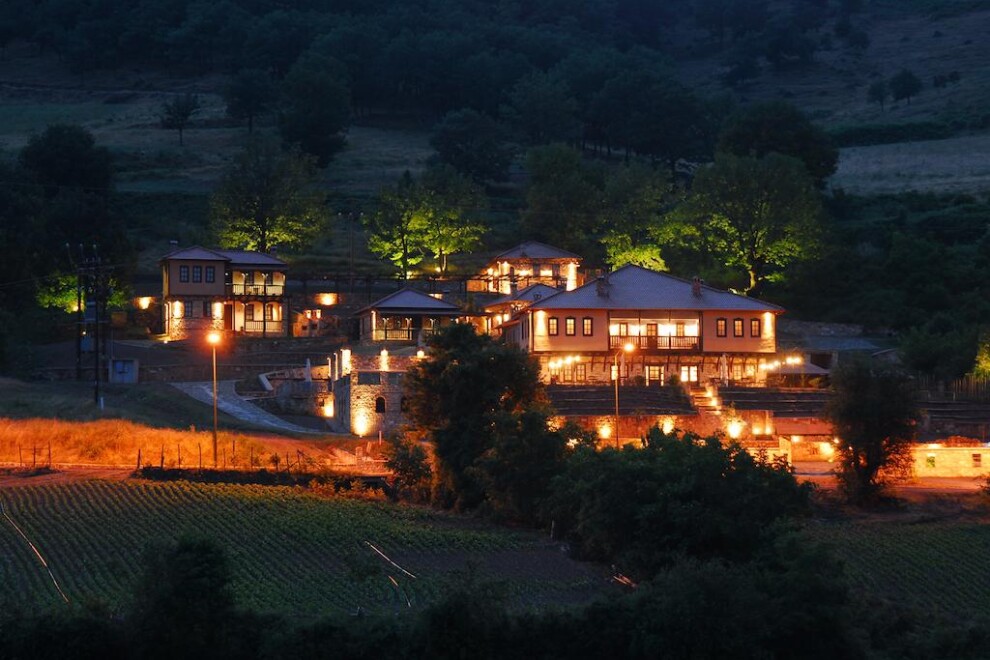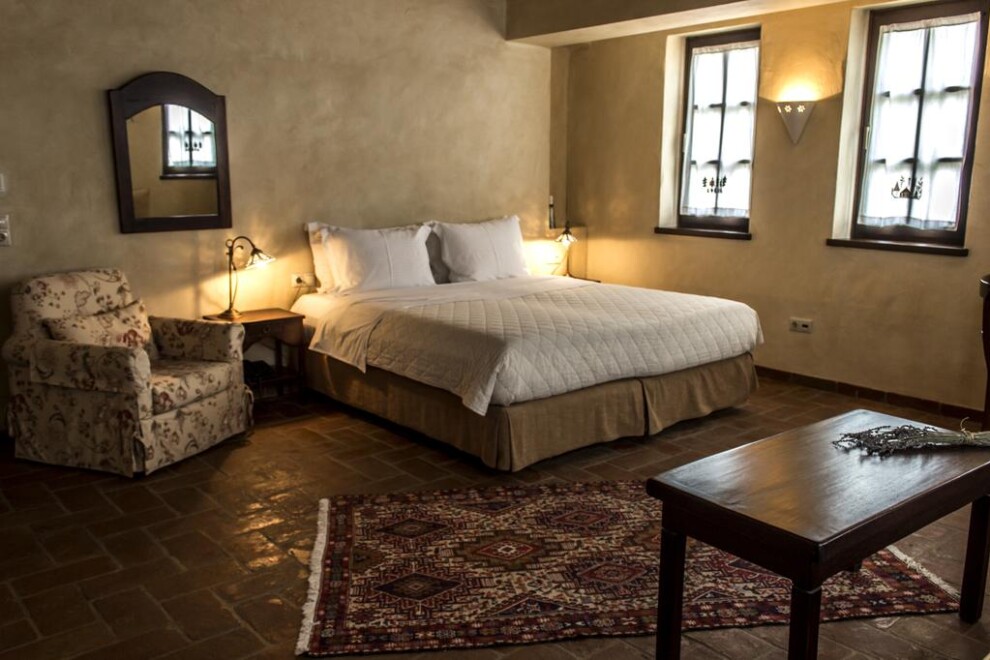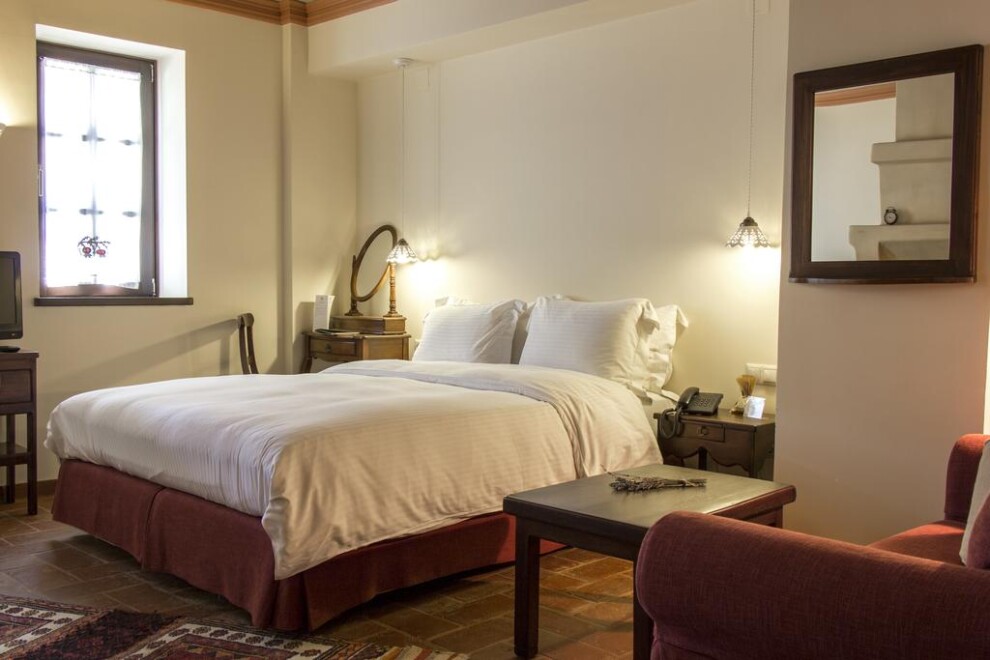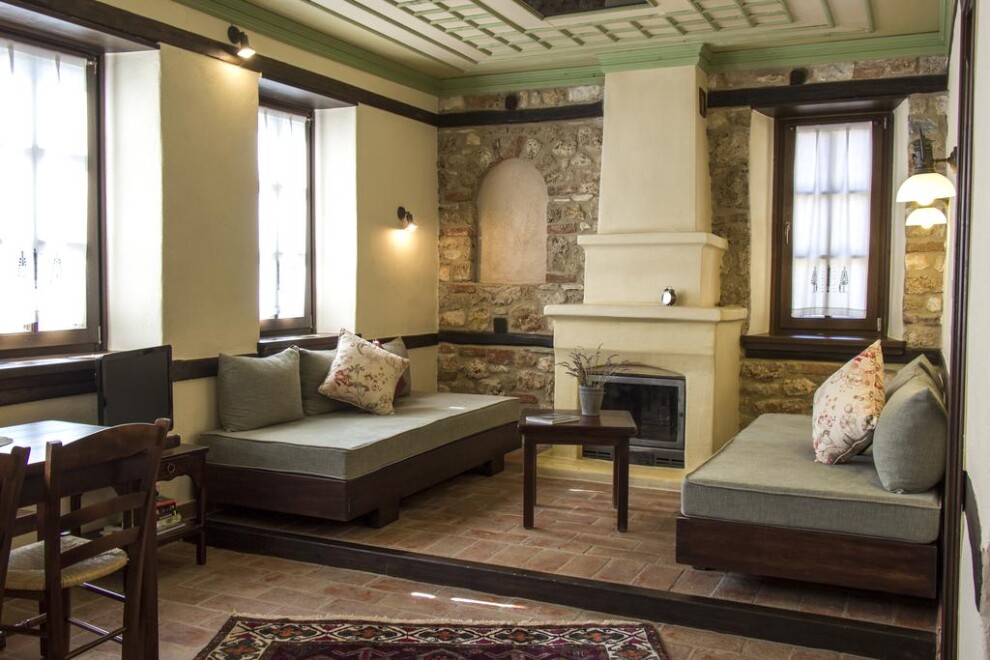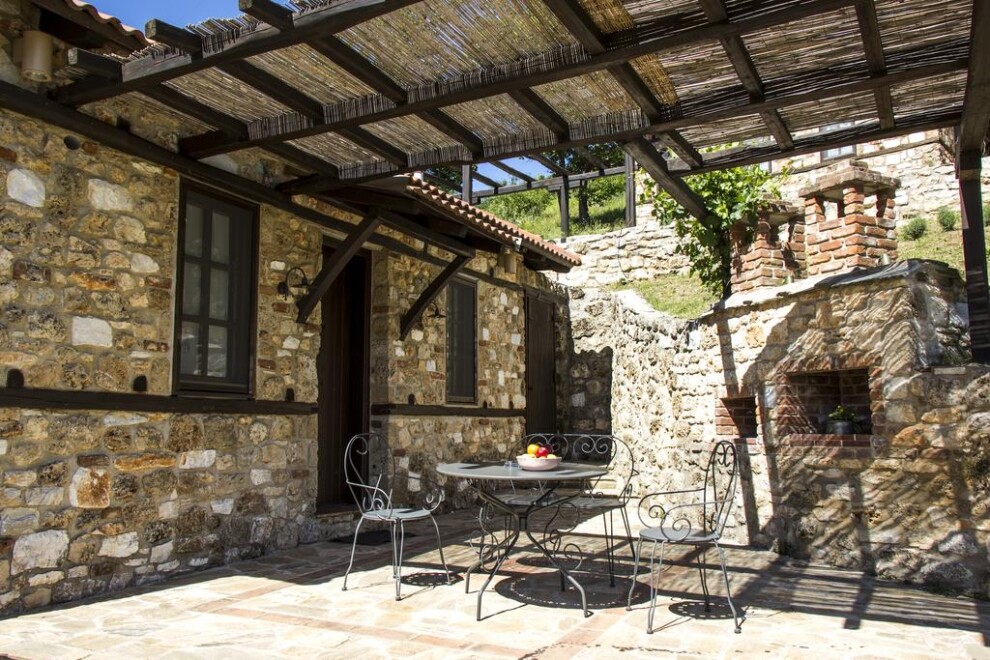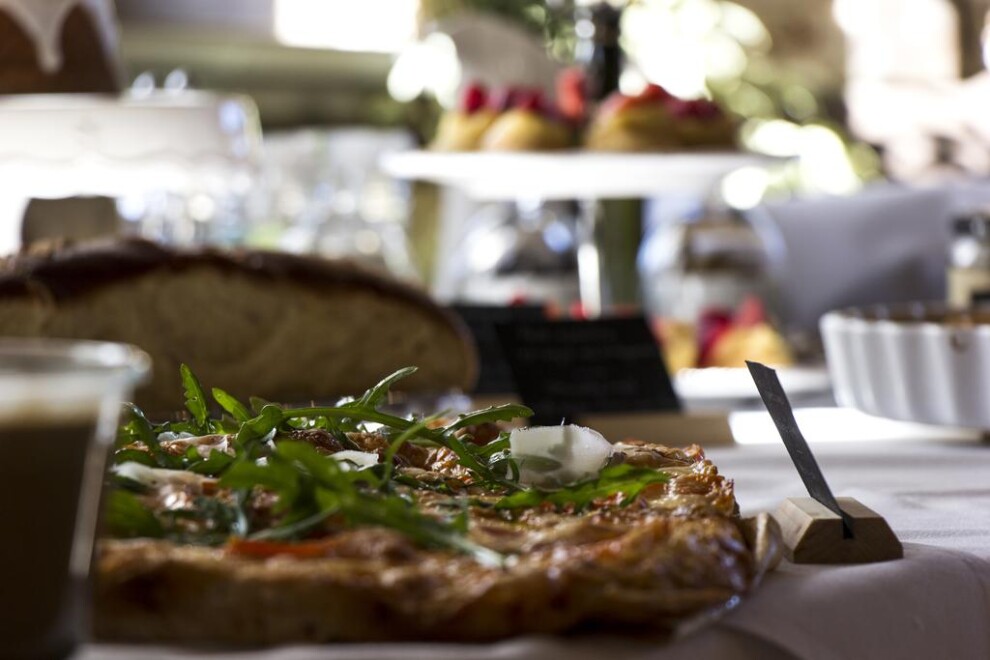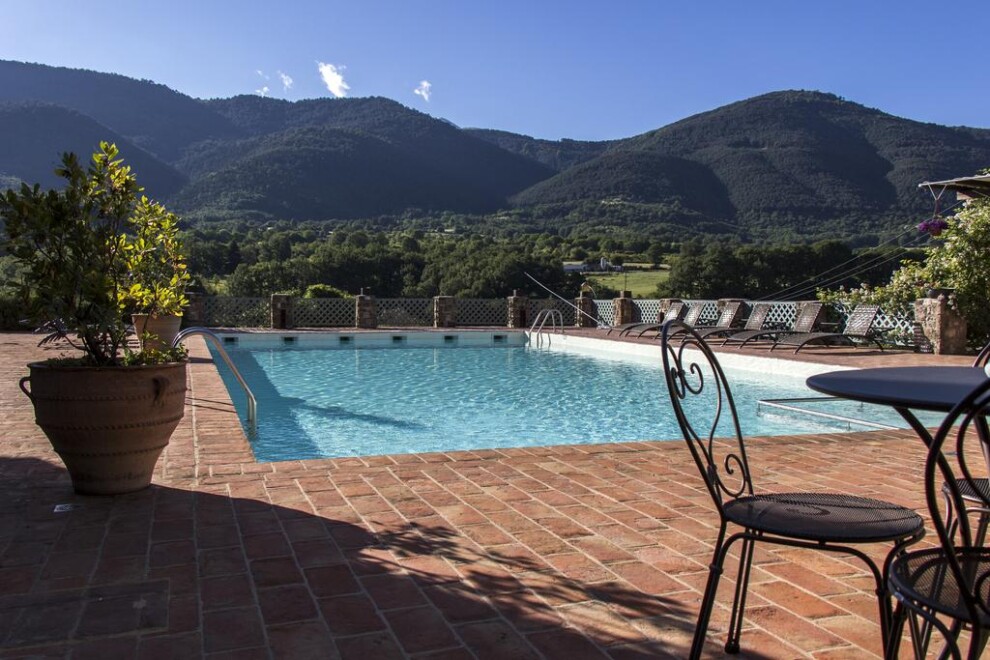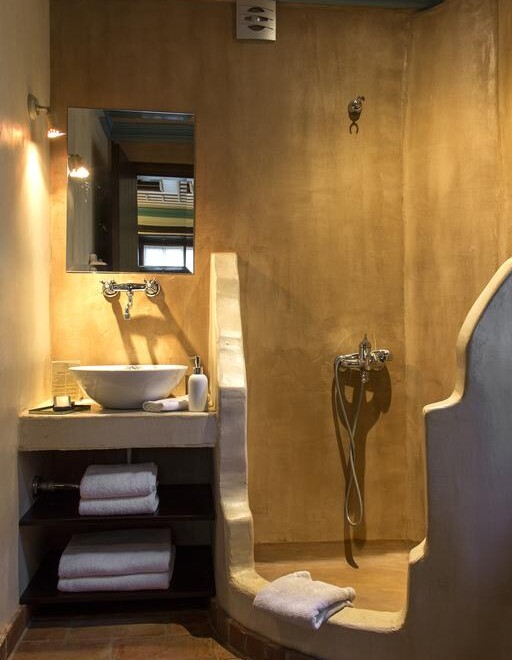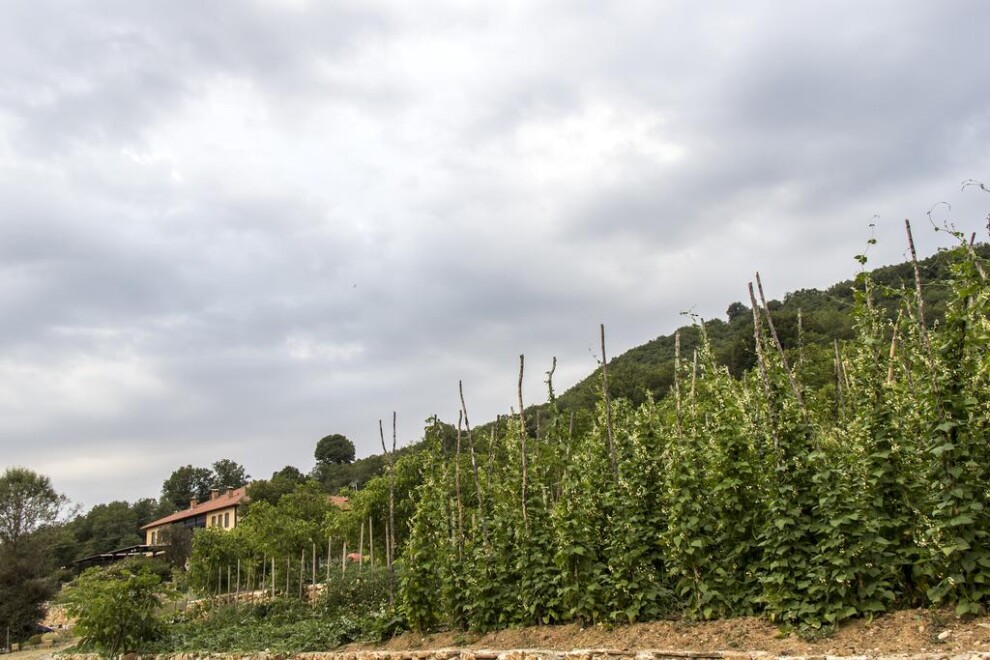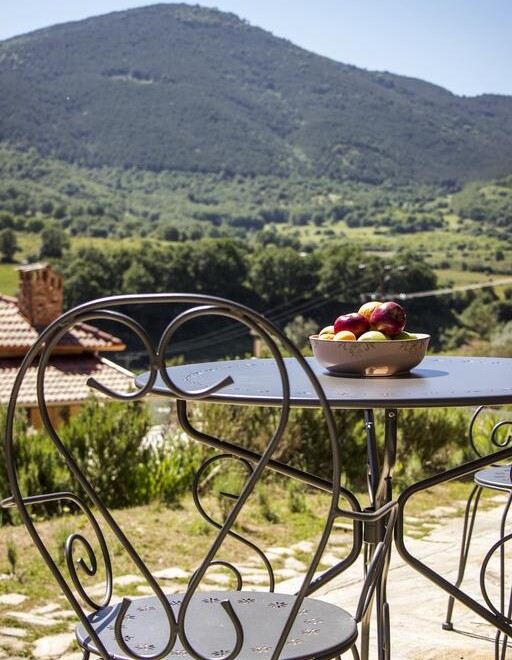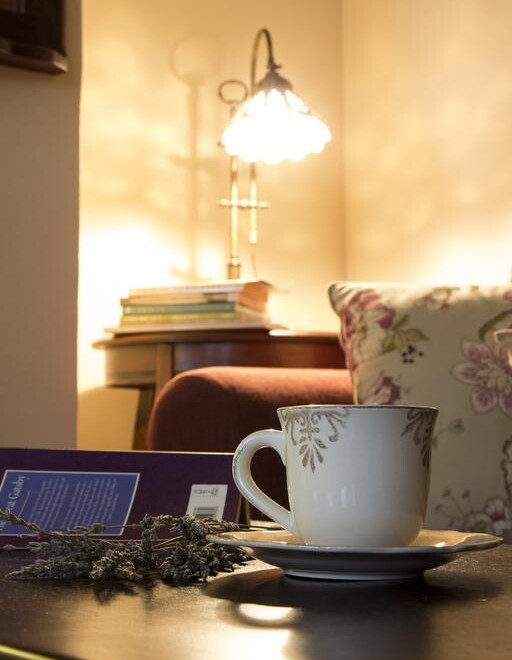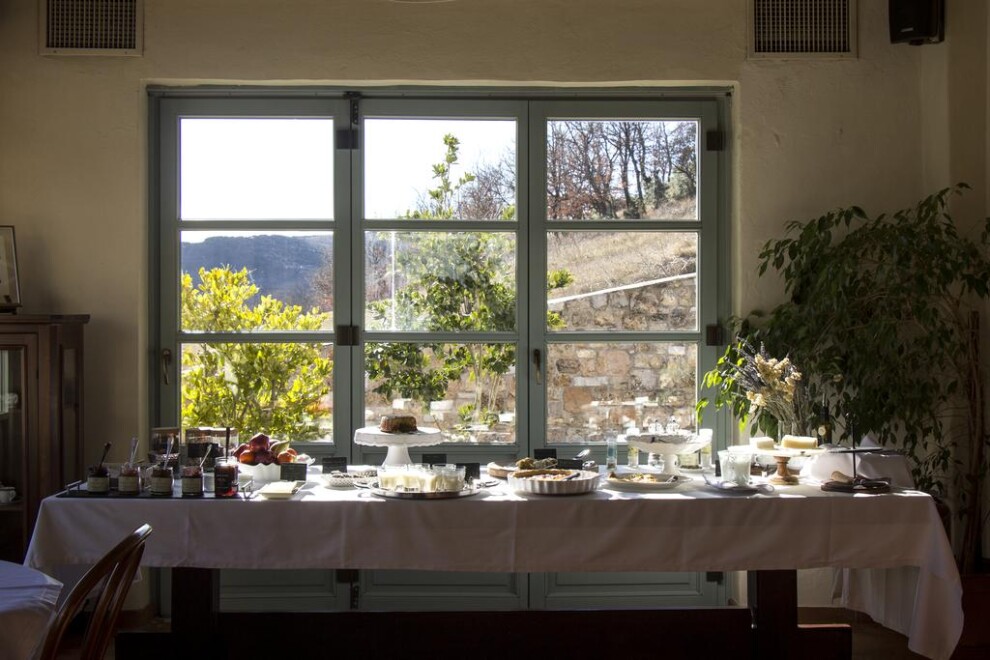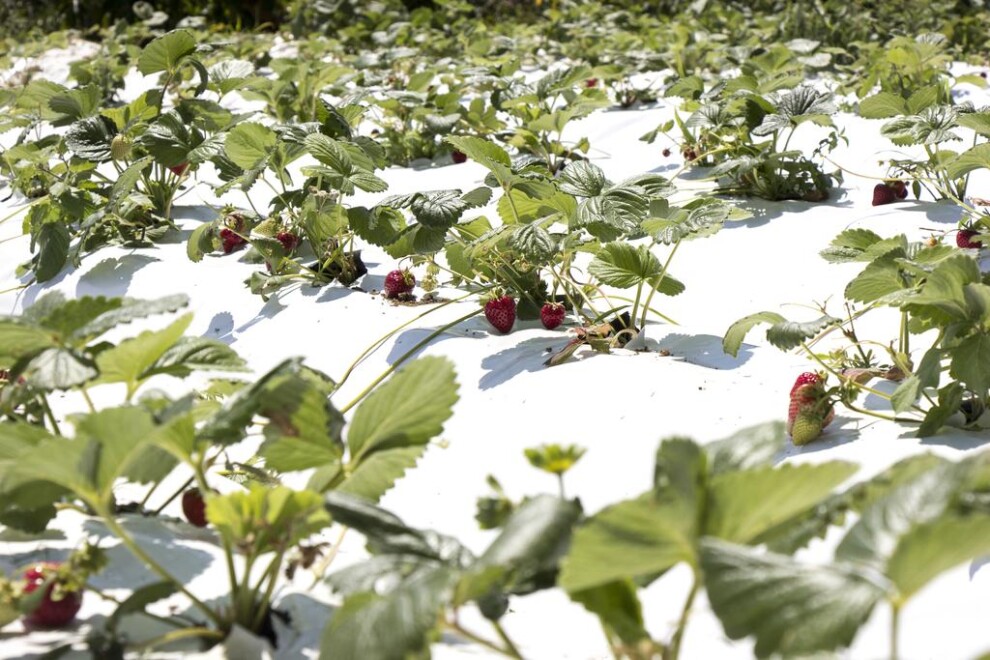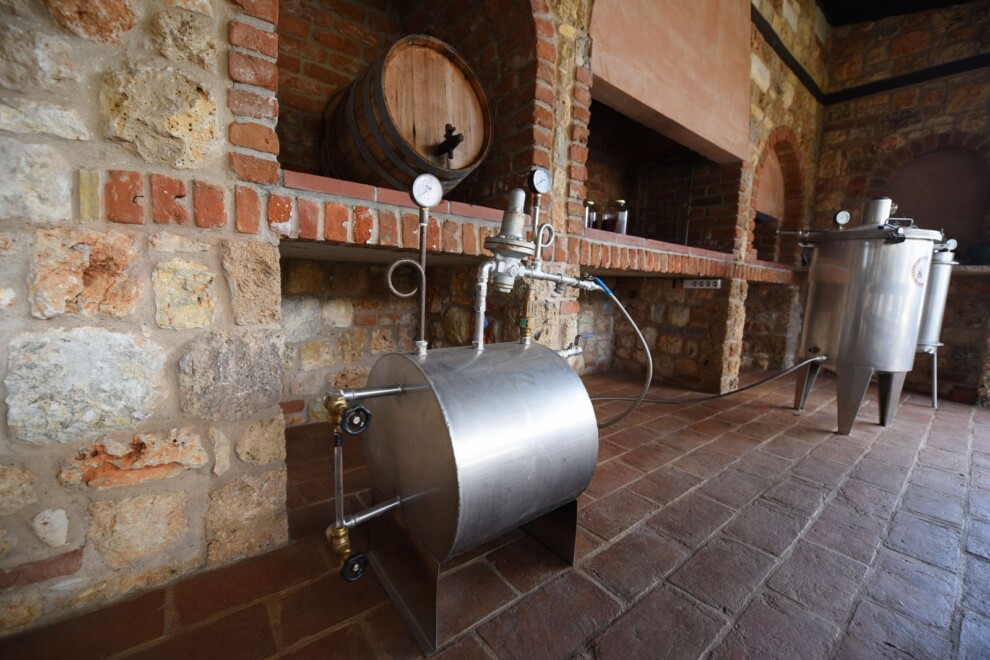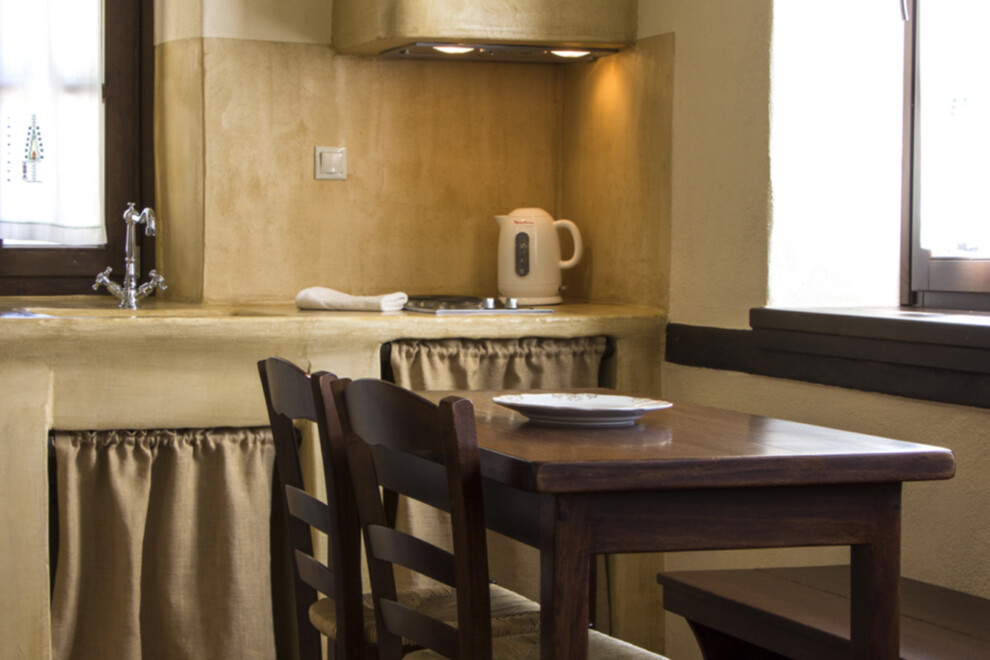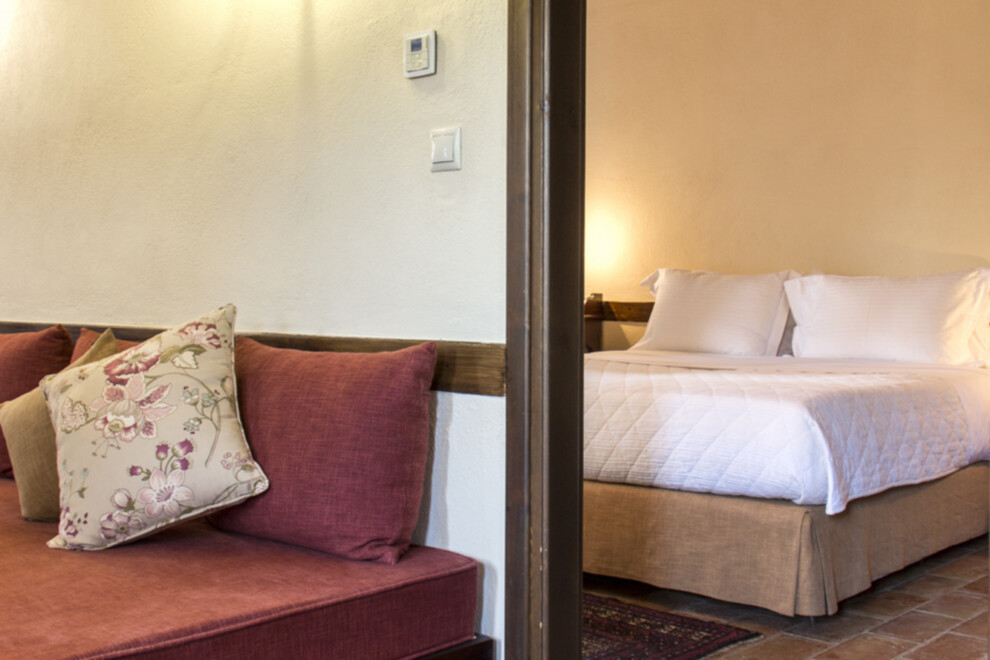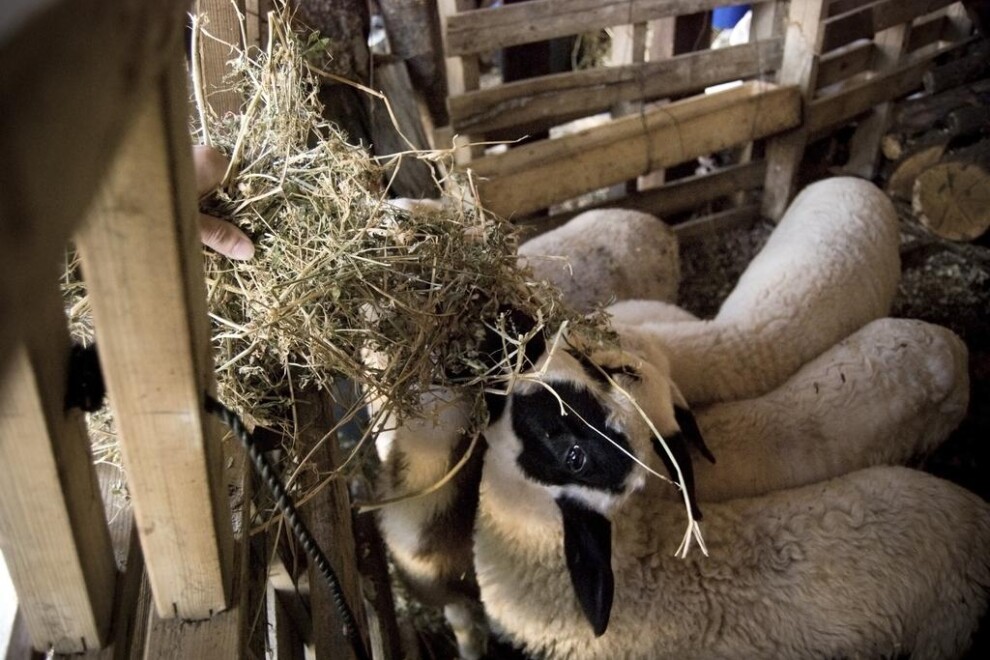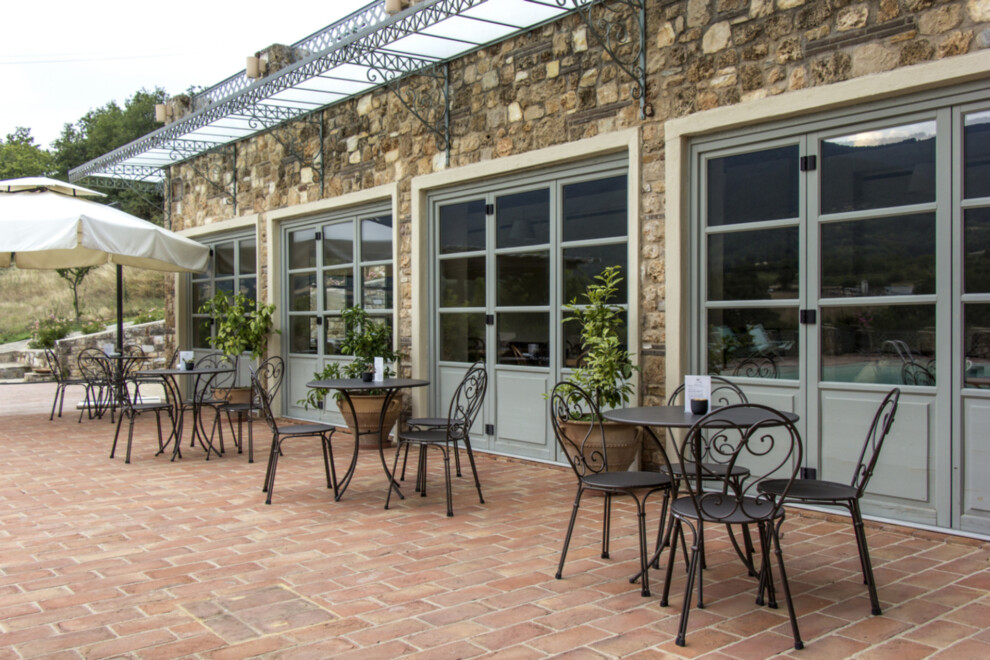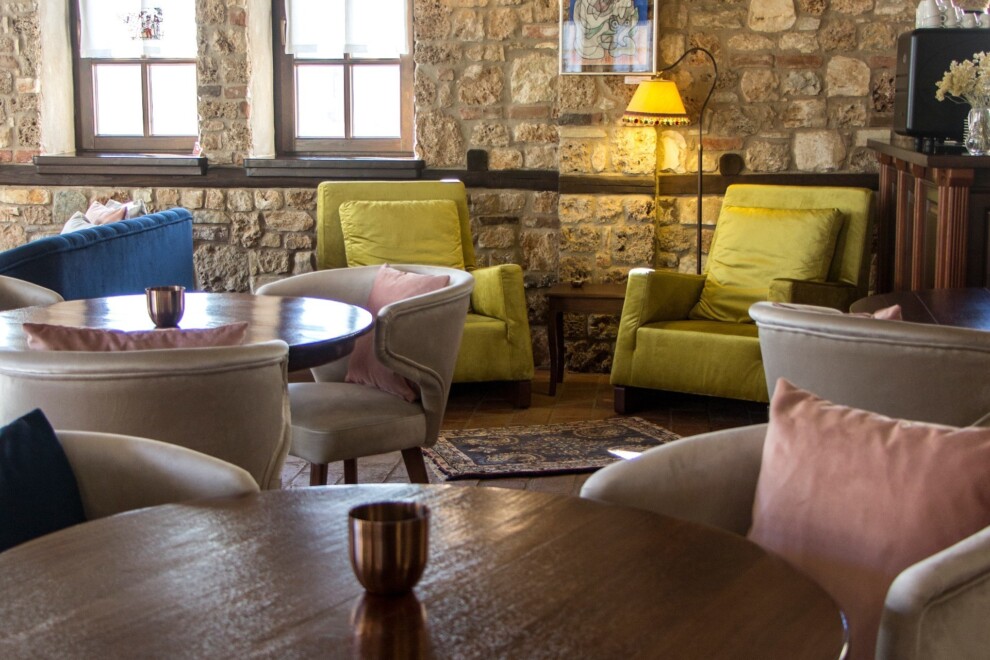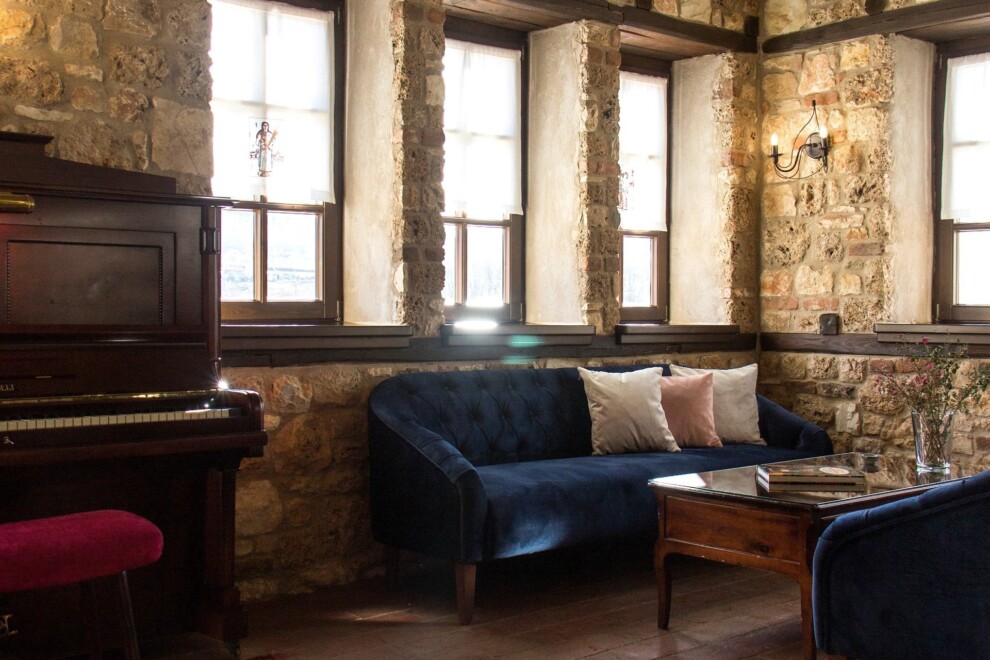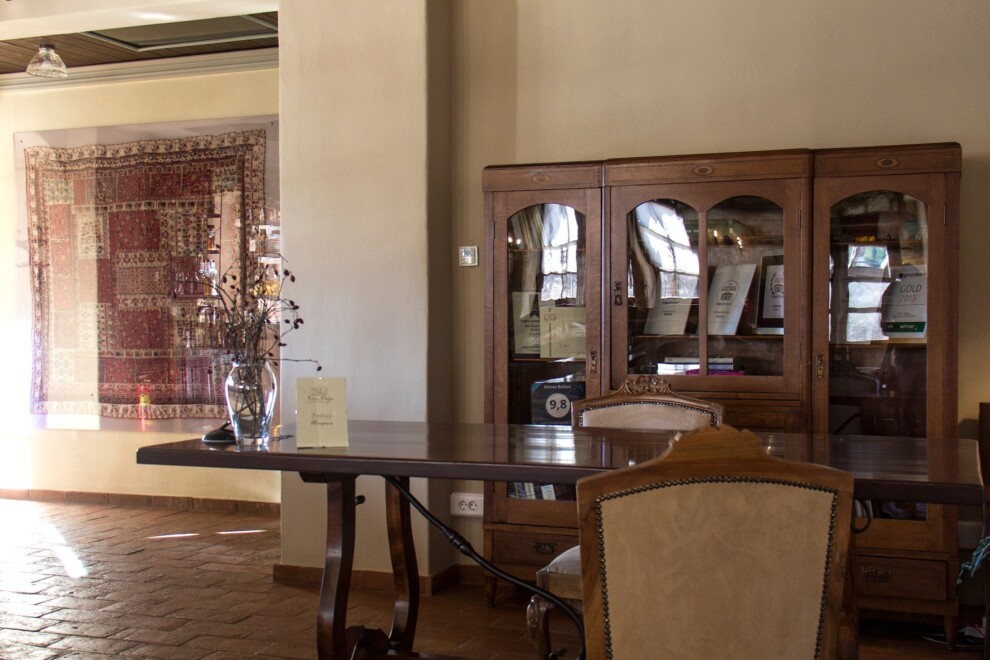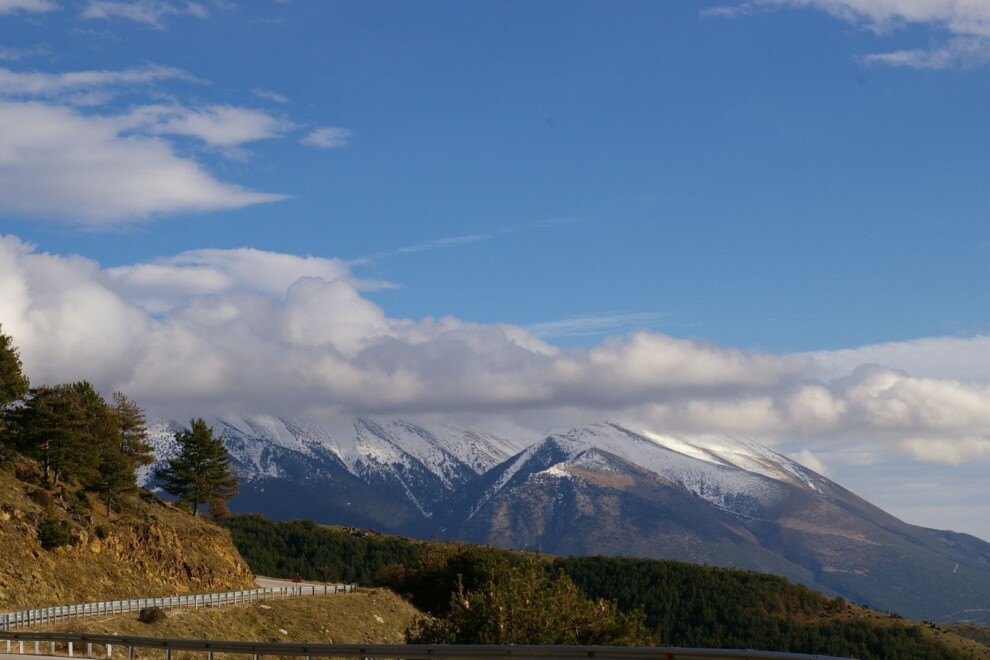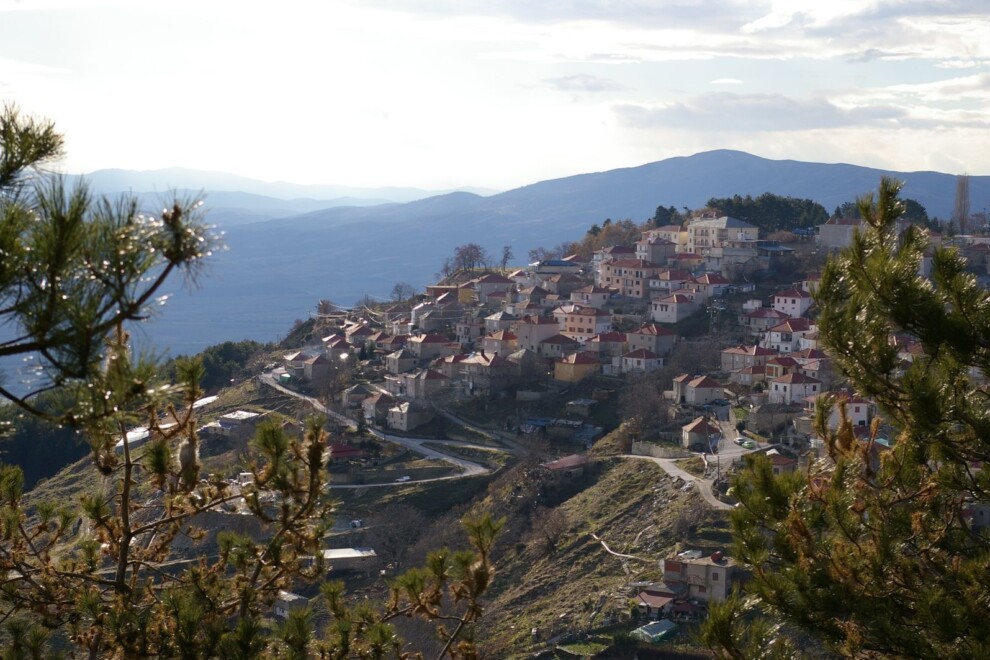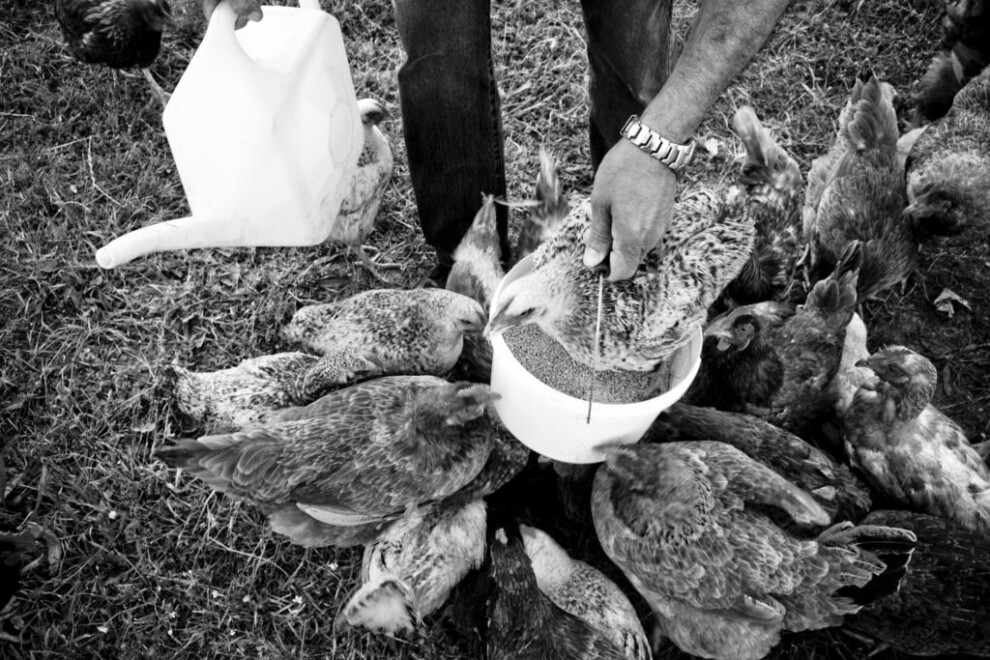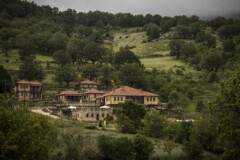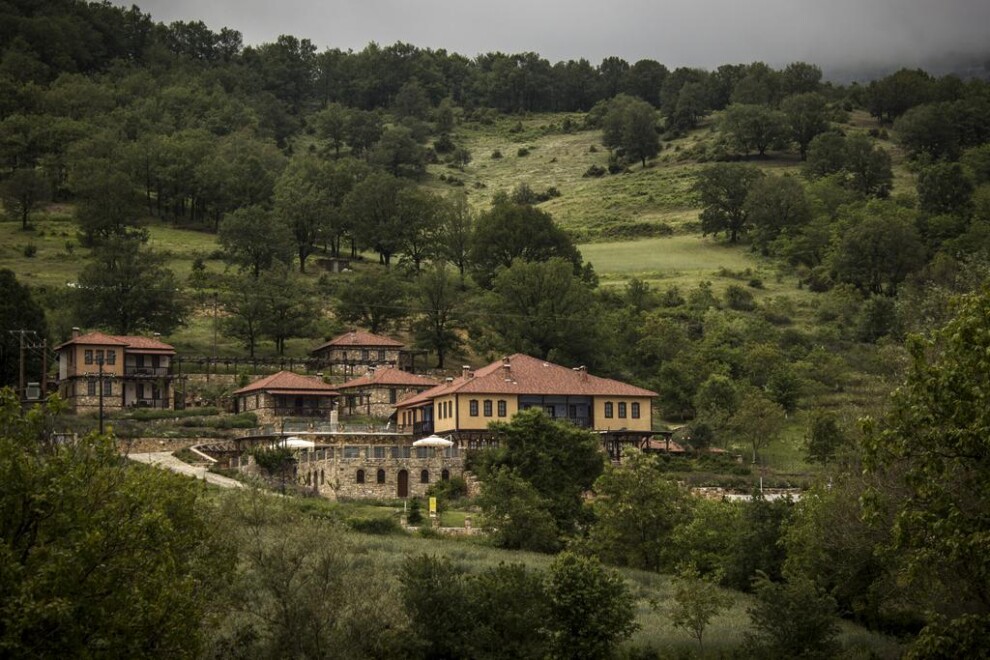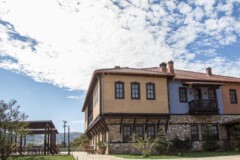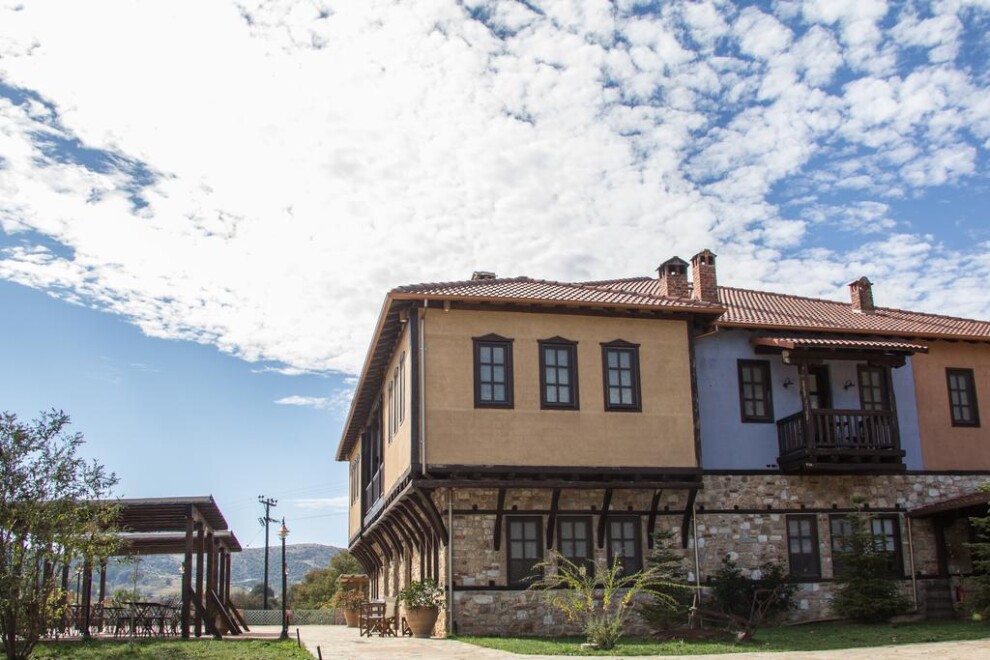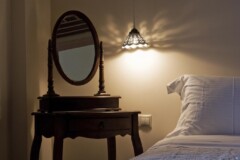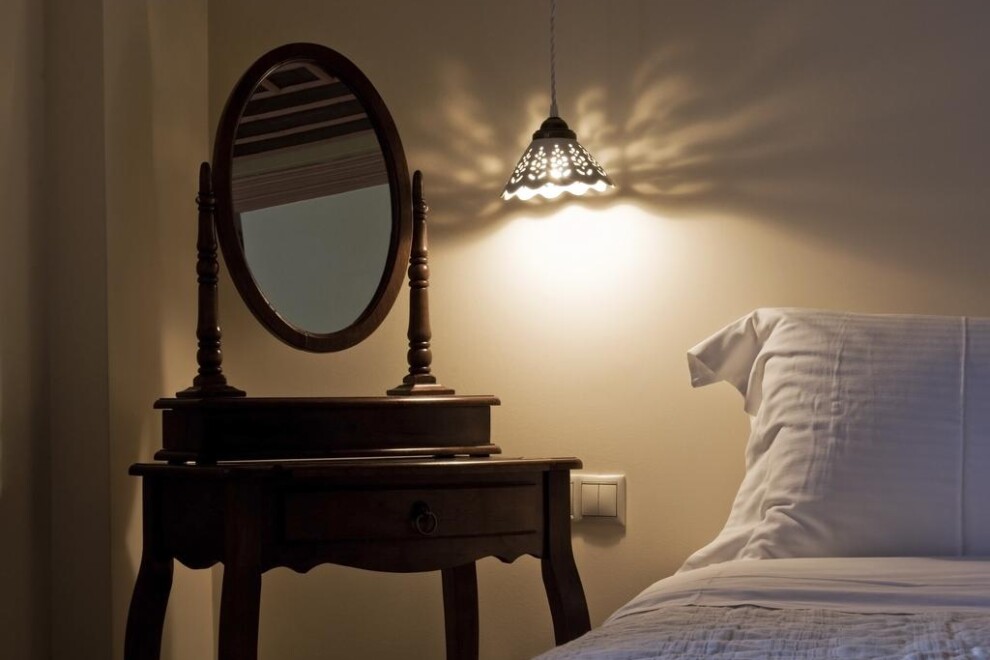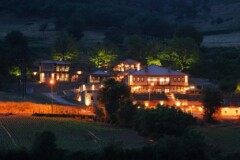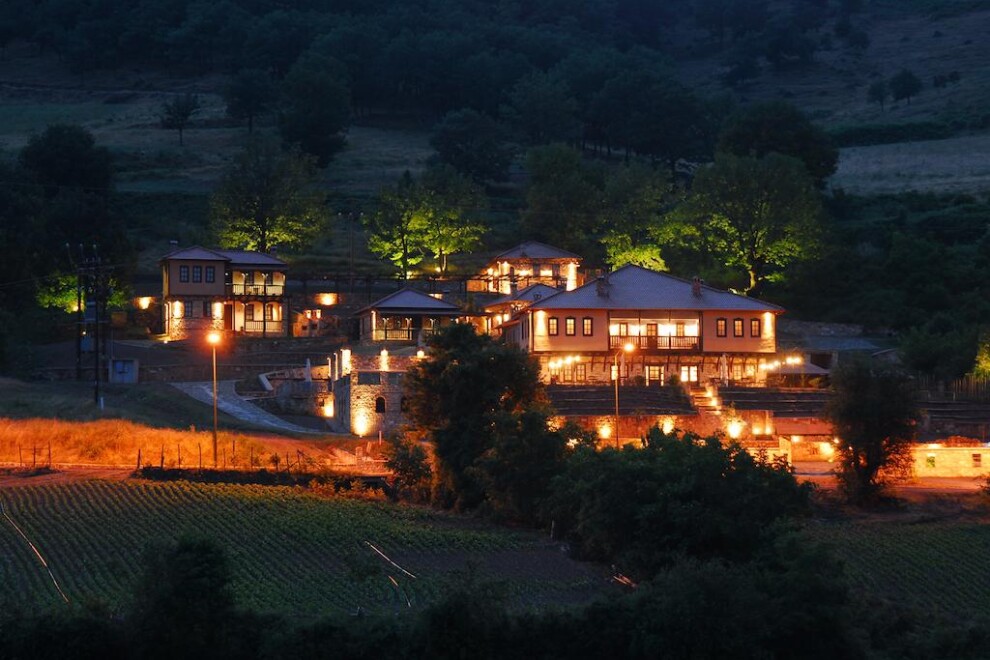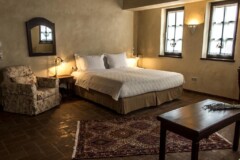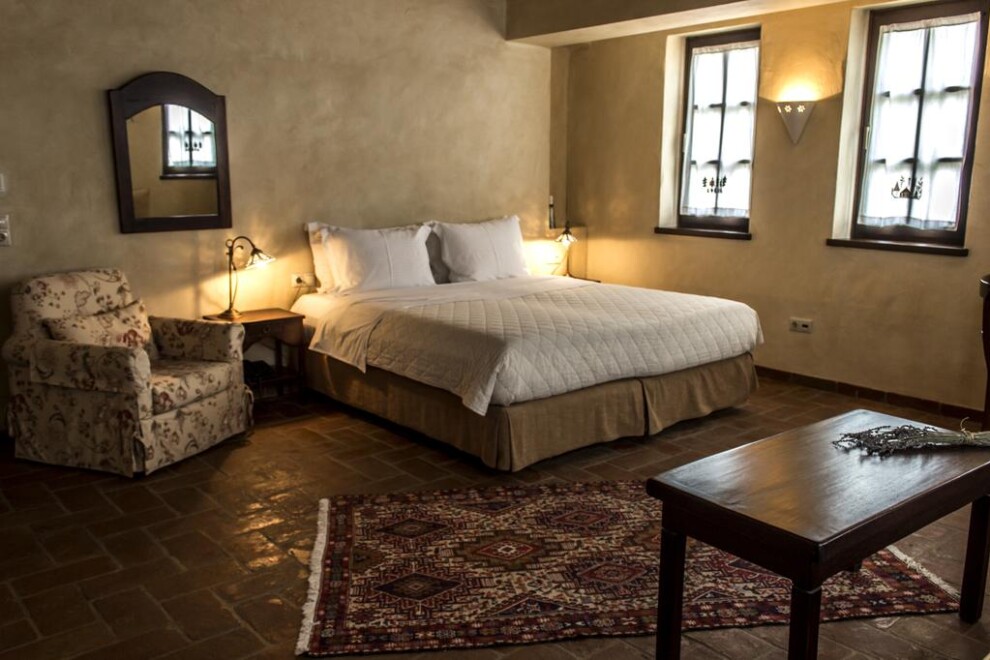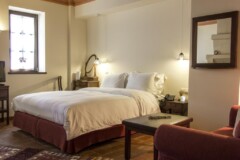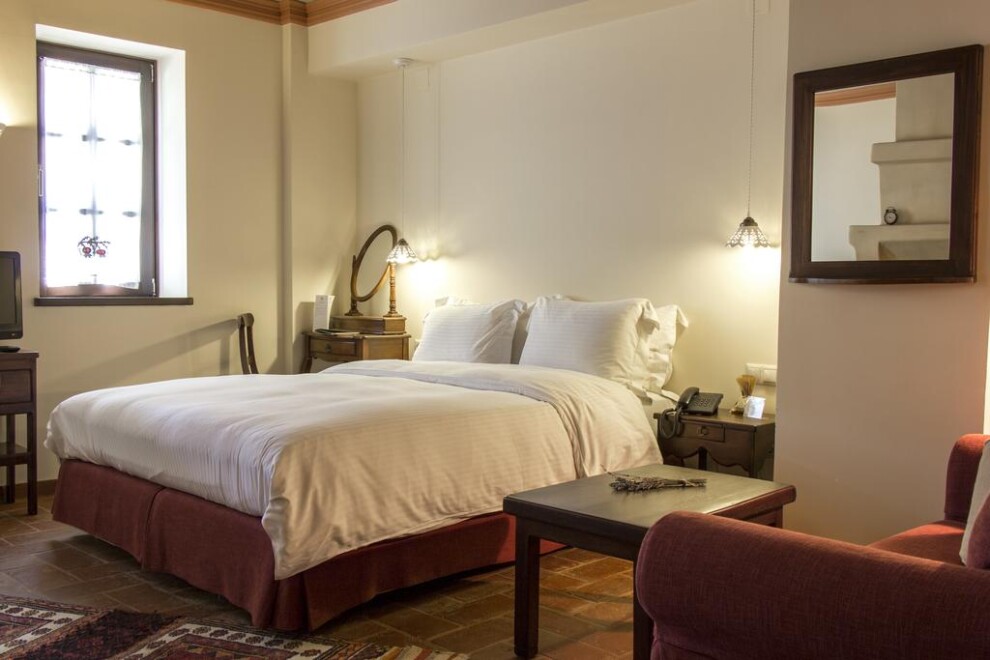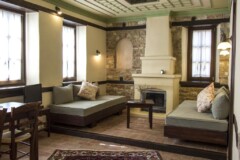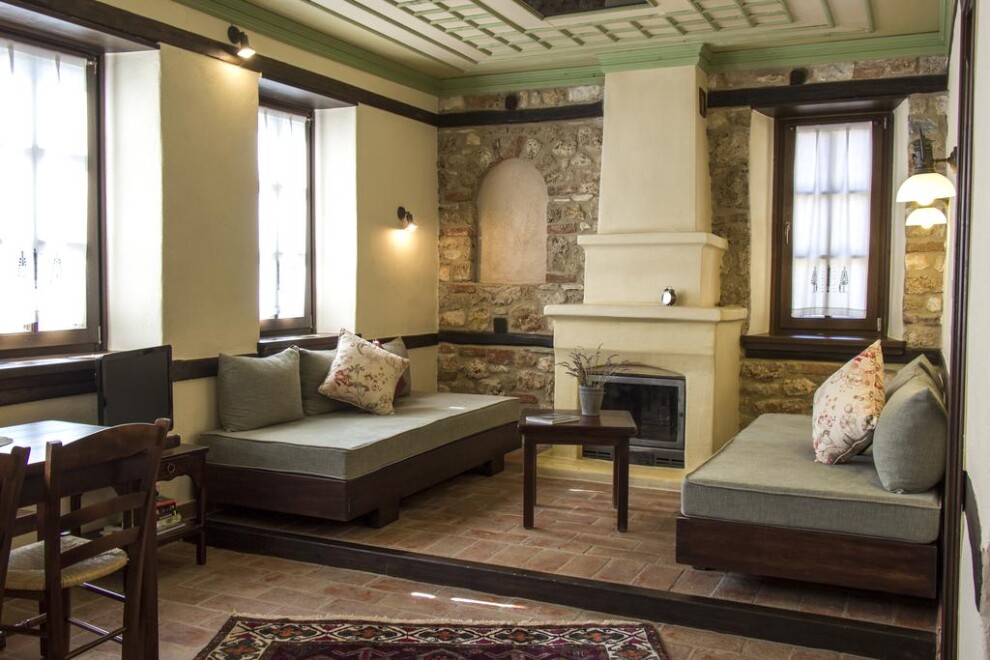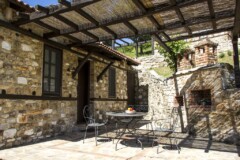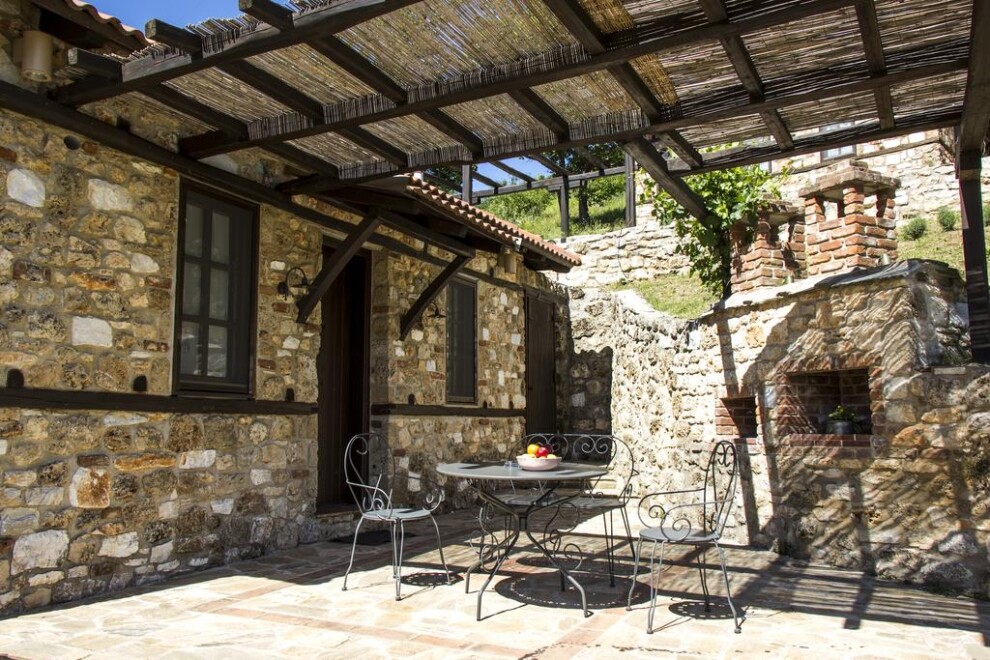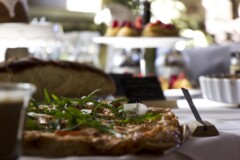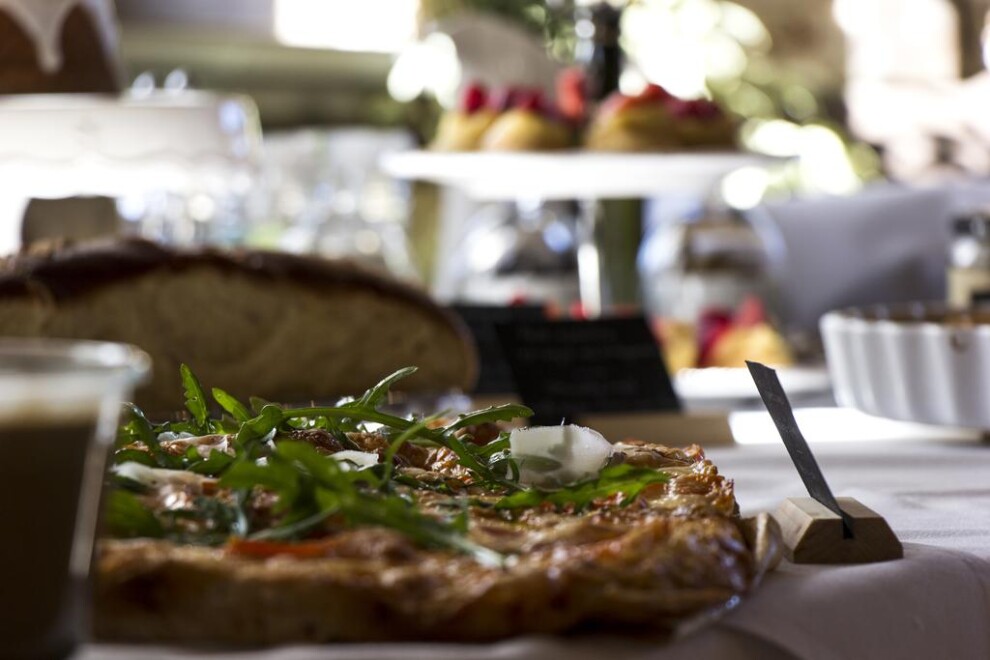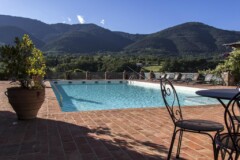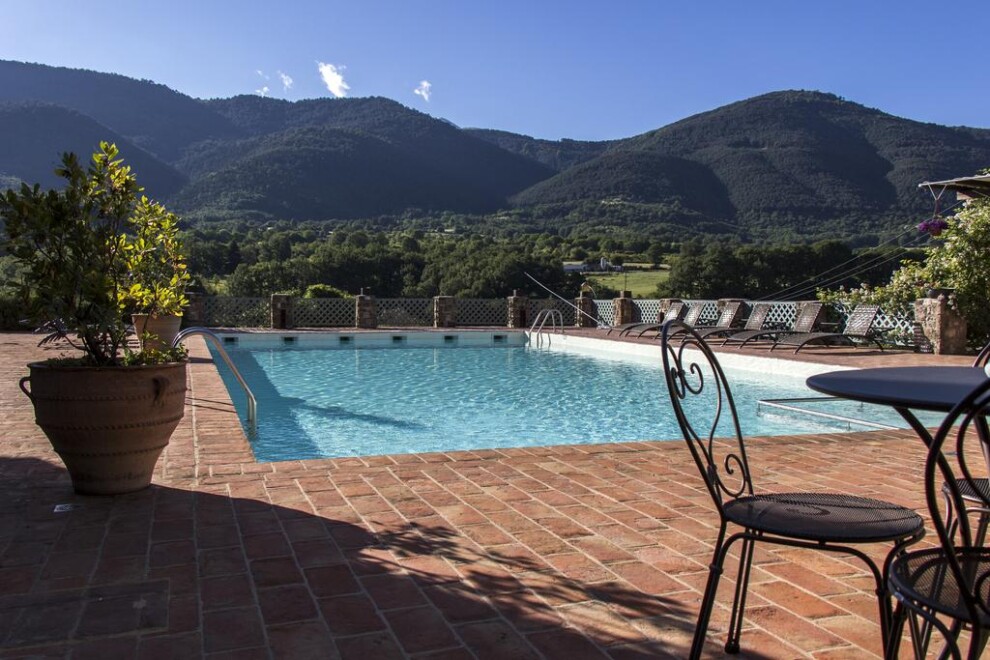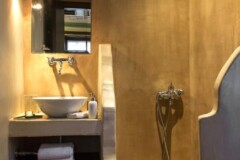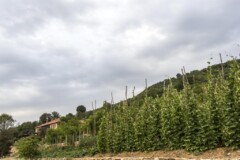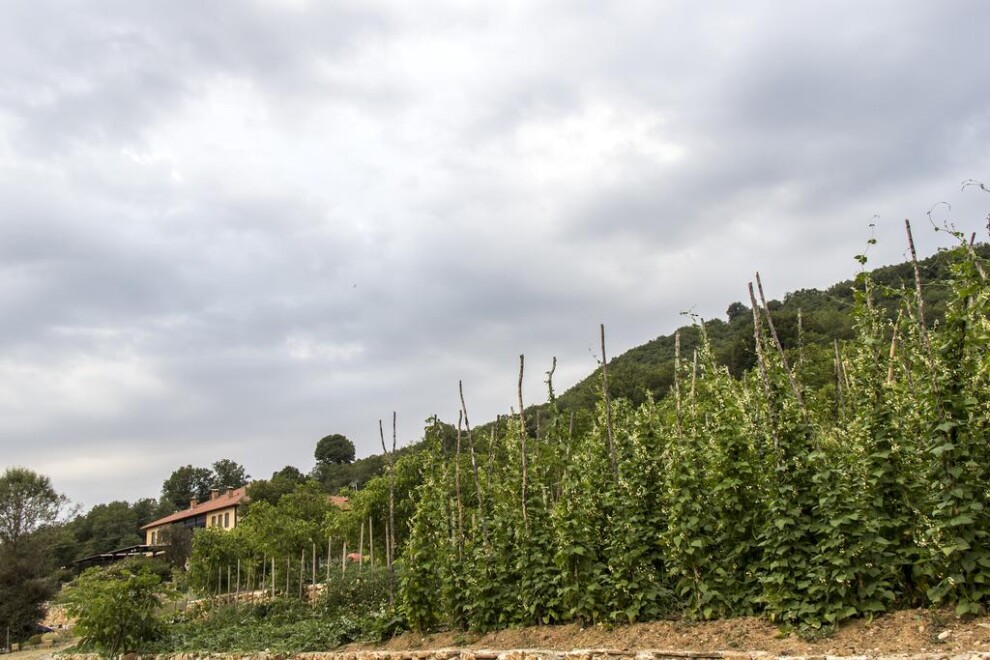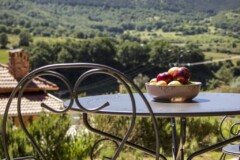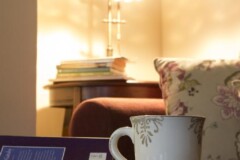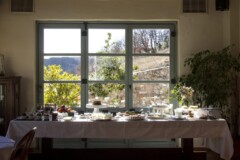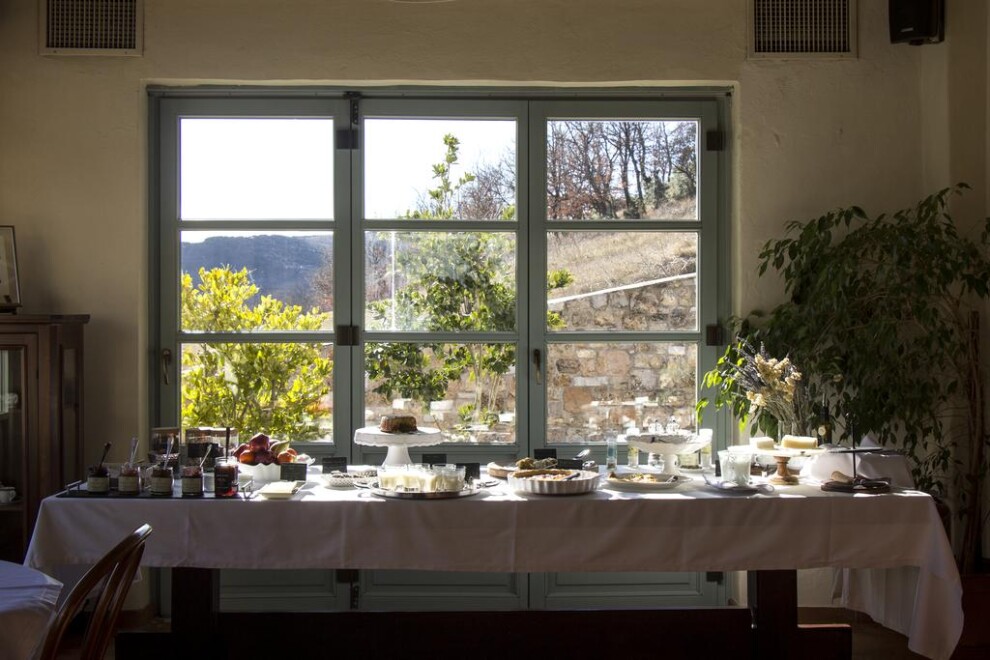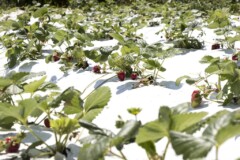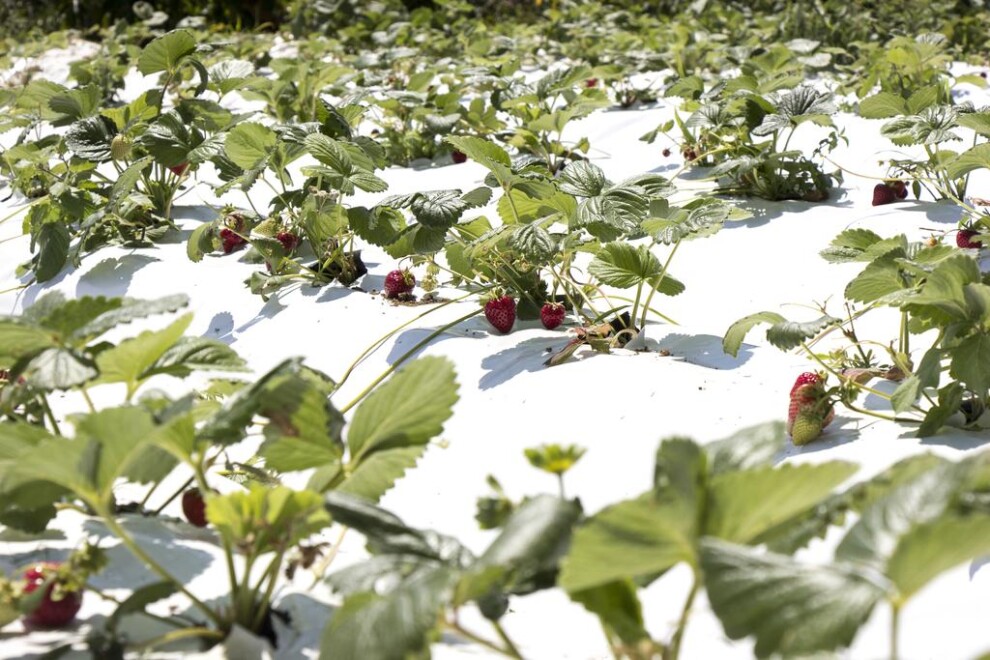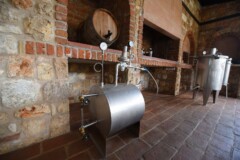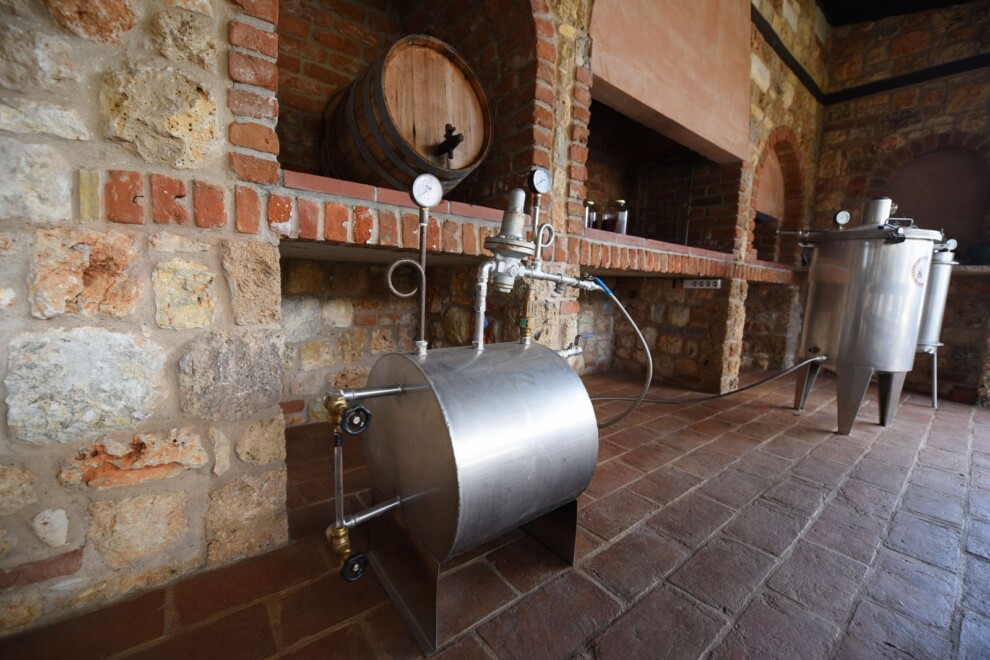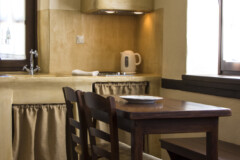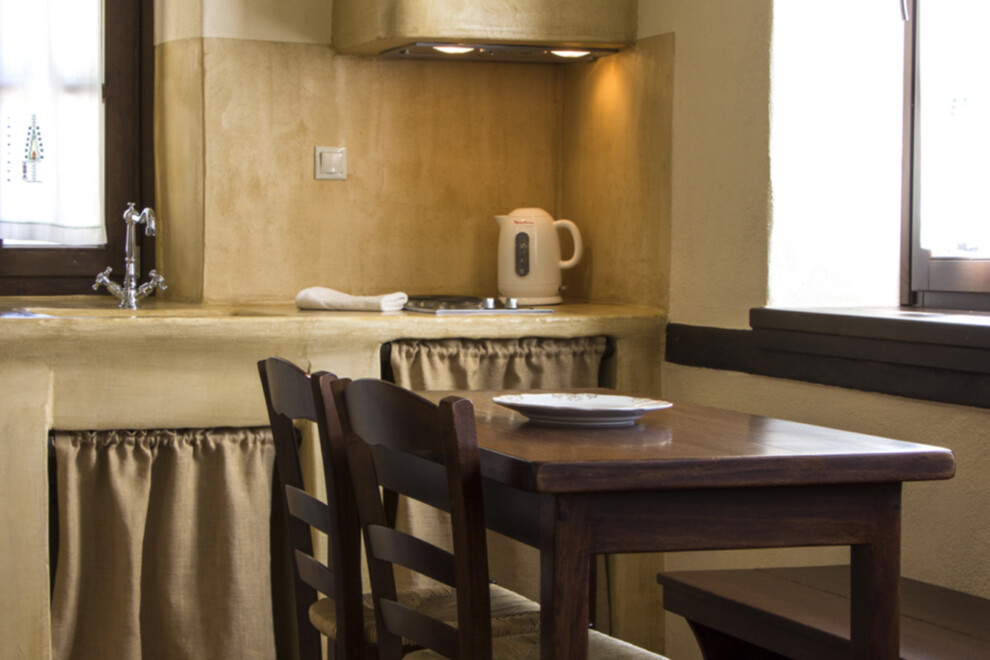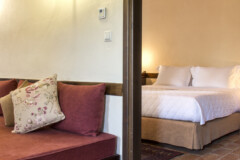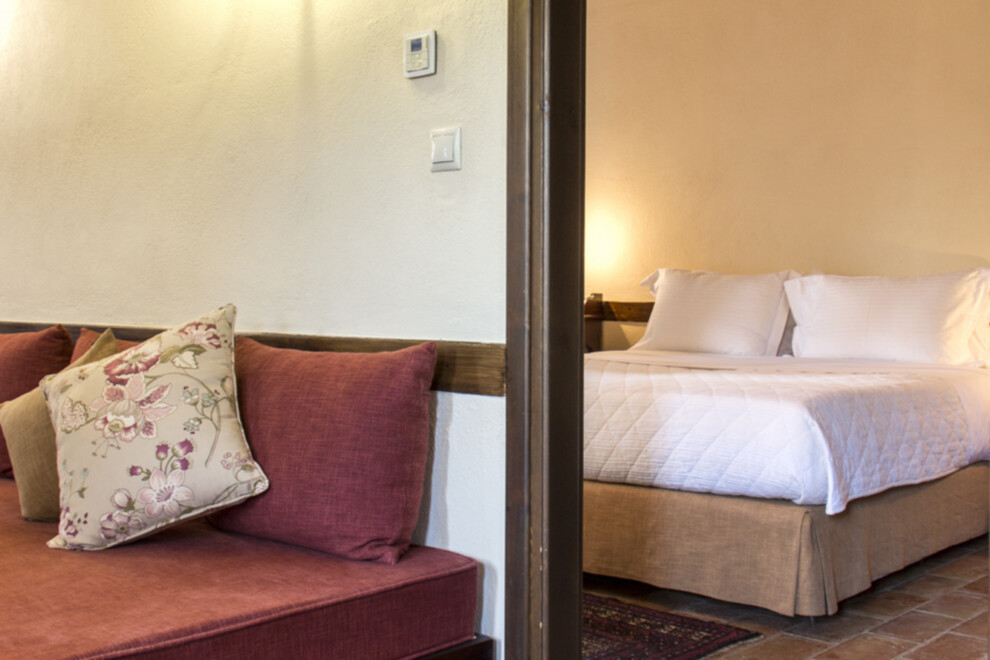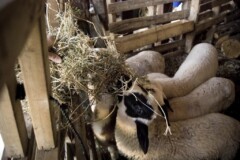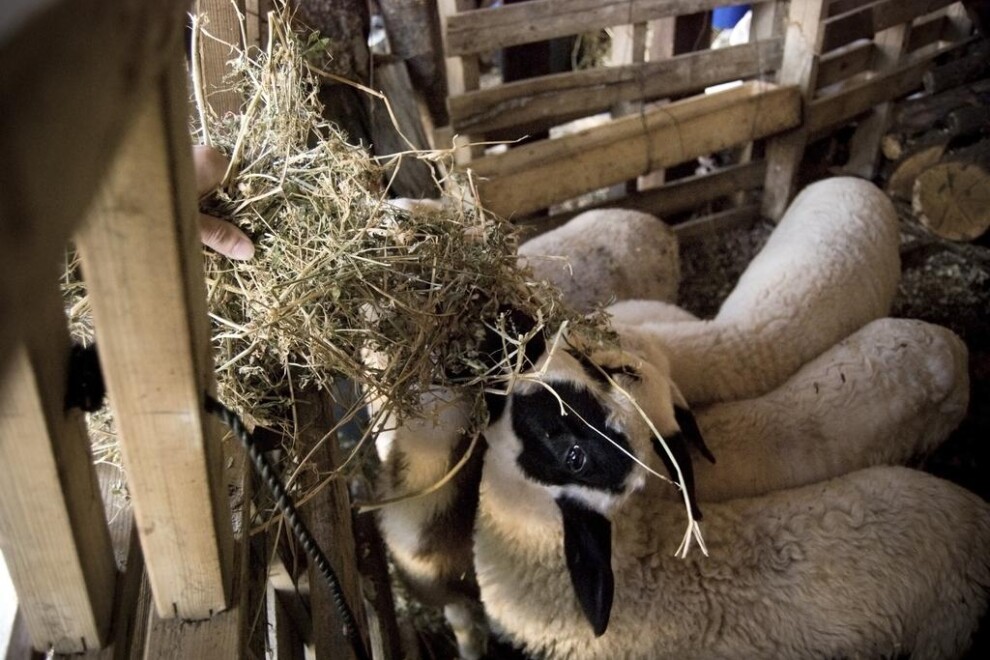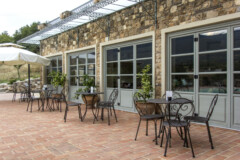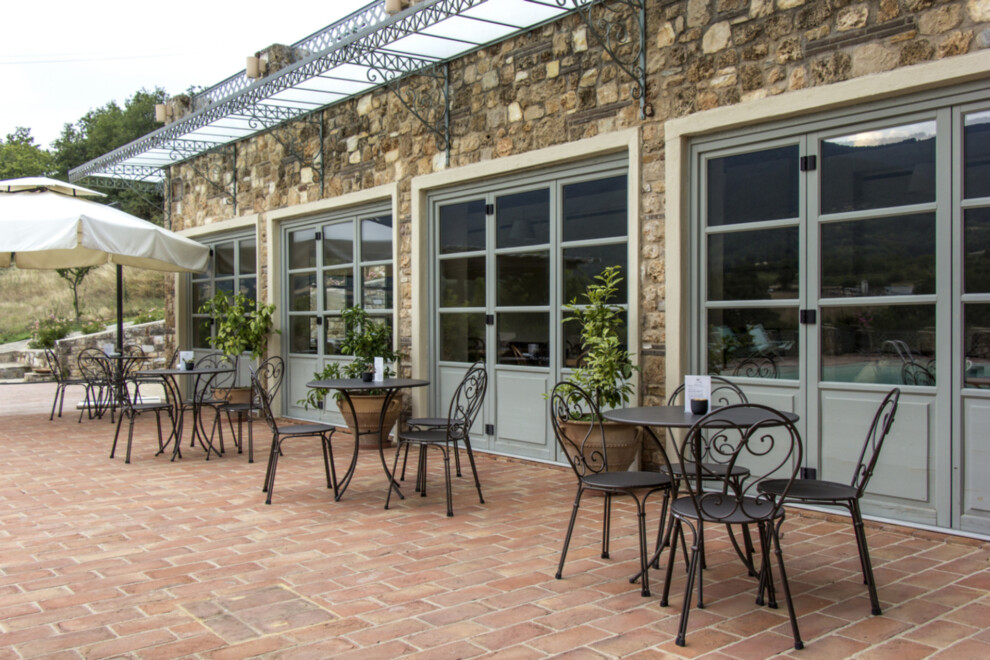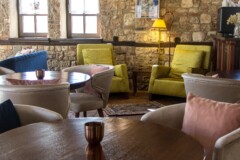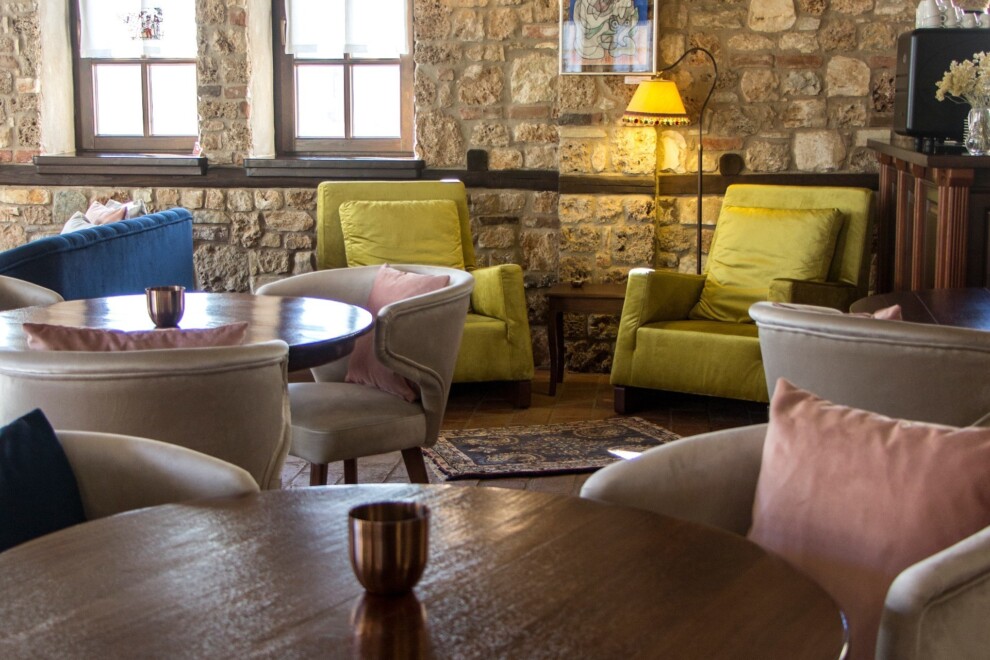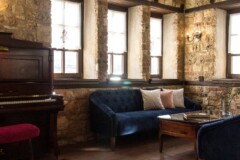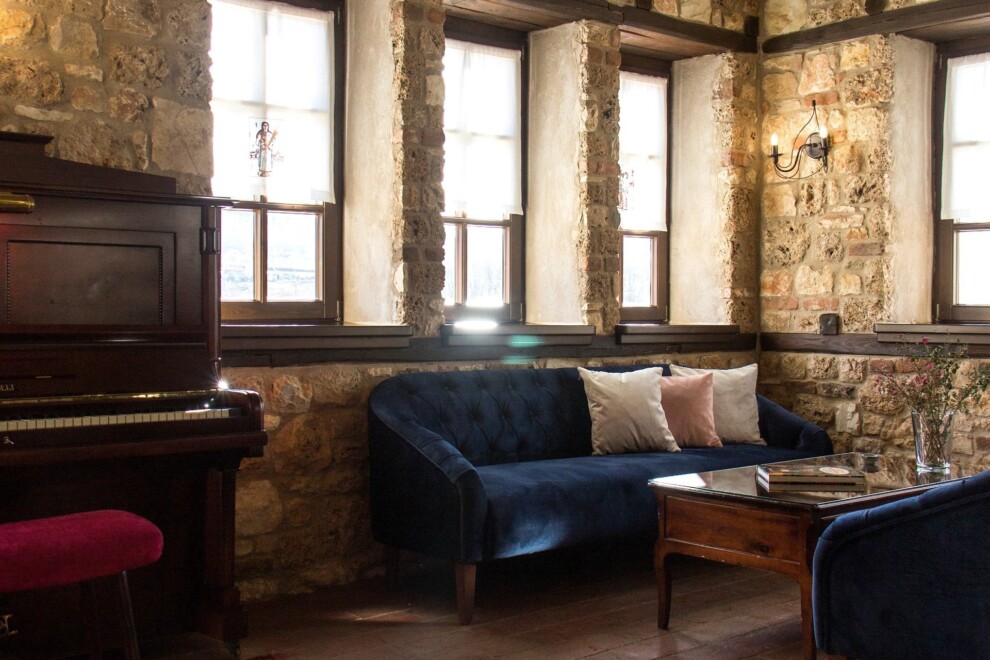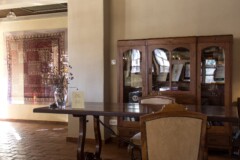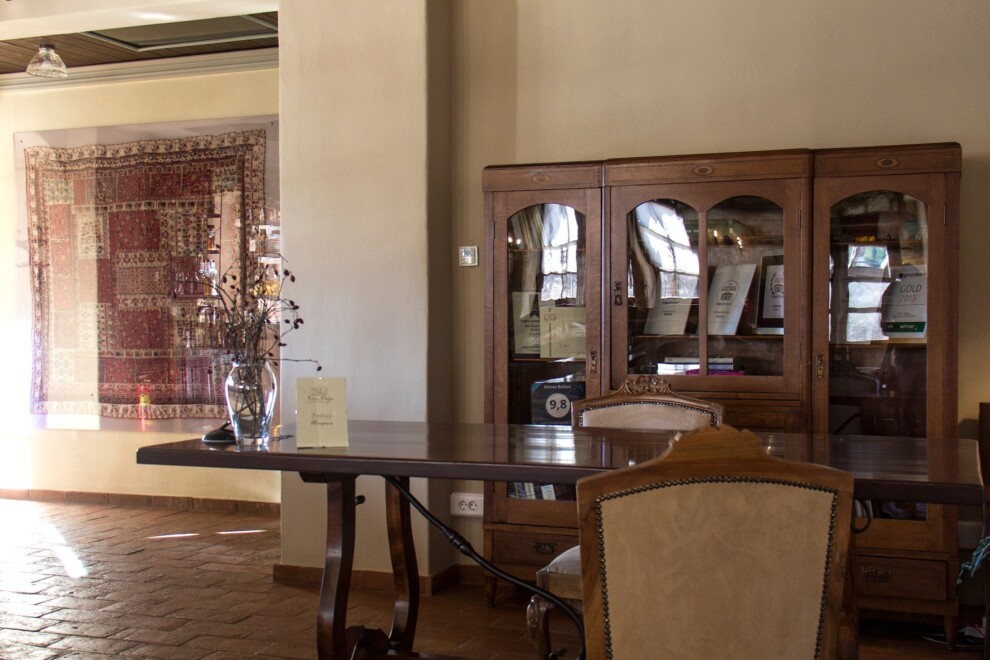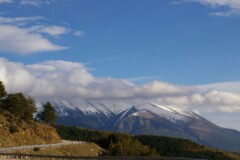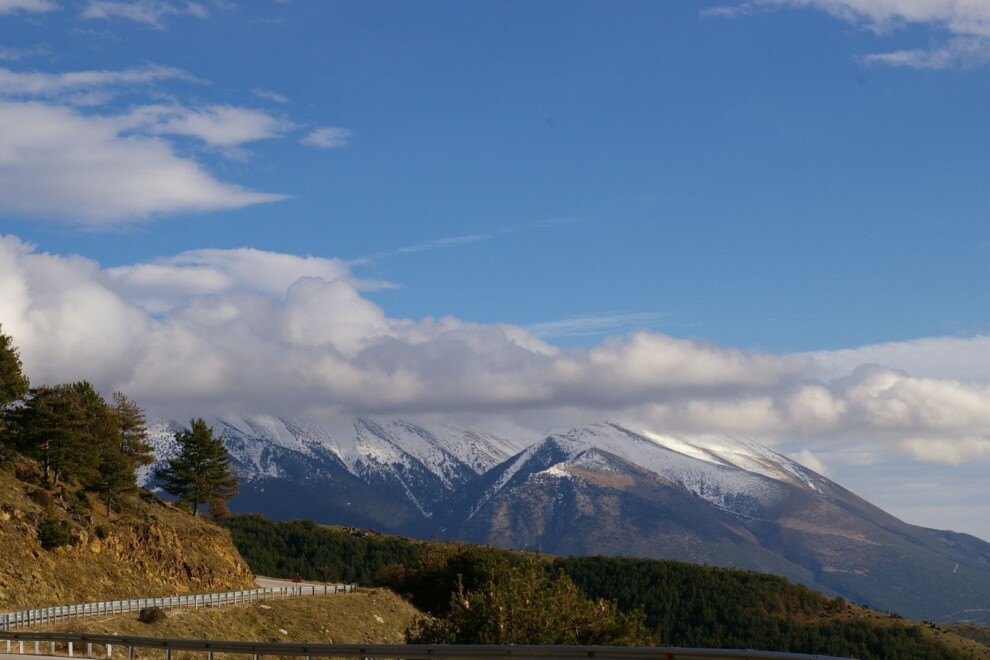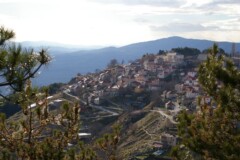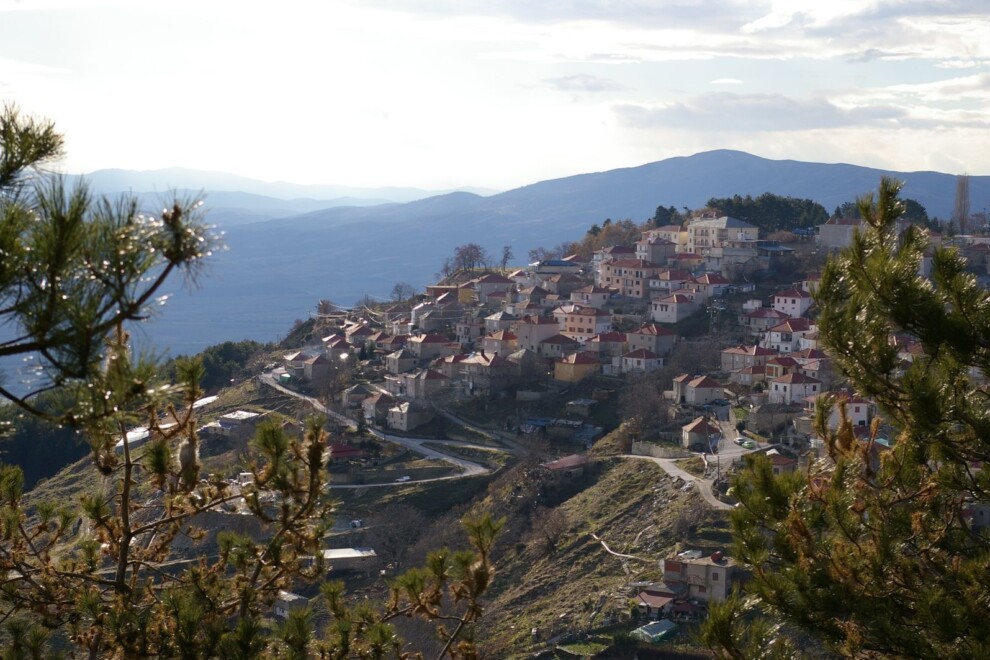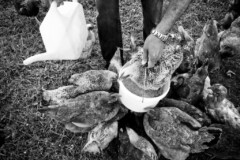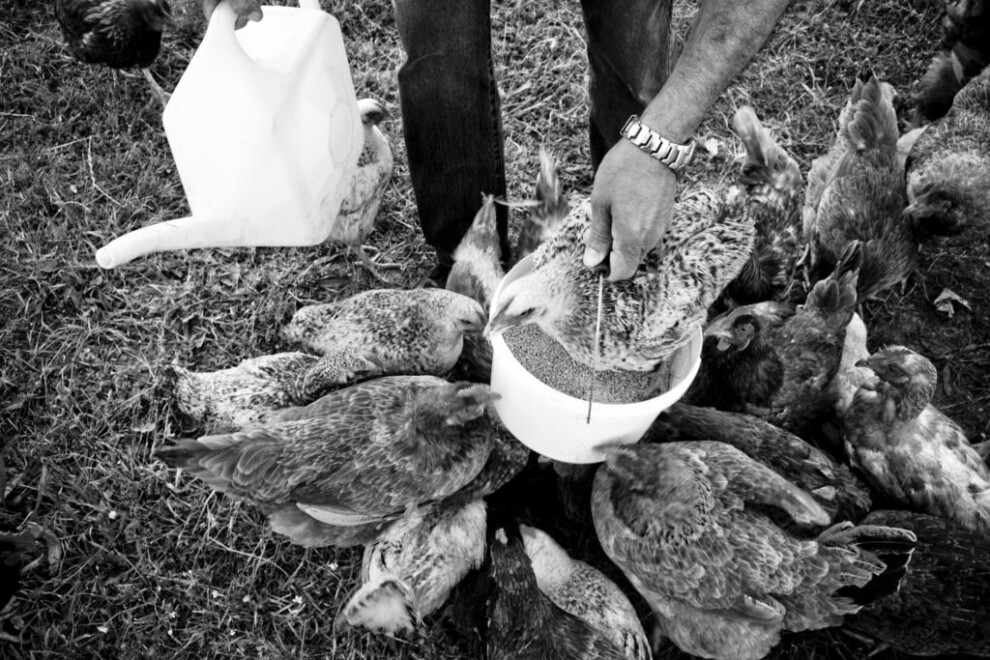 Built by local craftsmen, this award-winning, rural hotel offers an organic restaurant, piano-bar and ecologic apartments with Mount Olympus view. All rooms feature a fireplace. An outdoor pool is available.
Guest rooms are fitted with handmade furniture and carpets, and natural Cocomat mattresses. Some have their own patio and garden.
Τhe property serves Greek breakfast including homemade pies, jams from strawberries picked in the farm, and fresh daily eggs. The hotel's restaurant serves home-cooked meals prepared with locally produced ingredients.
A children's play area is featured at the Ktima Bellou. The inviting interiors offer an art exhibition room, a library and a seating room with table games. There is also a small conference room available.
Guests can enjoy a relaxing day exploring the countryside in the farm, the nearby Mount Olympus paths, or head to Dion Archaeological Site at 40 km from Ktima Bellou. Katerini is approximately 36 km away and Agios Dimitrios Village is at 3 km.
The land has been in the possession of the Bellos family since 1860; for more than thirty years it has remained pure of chemical usage.
Our cultivations are natural and include mountain fruit, vegetables, trees, arborescents and aromatic herbs. Apart from the quince trees, the sour-cherry and cherry trees, the cherry plums and the raspberries, of special importance are the strawberry cultivations, that bear fruit from May till October. Our garden supplies our kitchen with a variety of vegetables; the potatoes and giant beans are, in fact, long-standing traditional products of our region. Three hundred walnut trees constitute a big part of the farm. Visitors can find a variety of aromatic herbs in our botanical garden, while Olympus' mountain tea and local oregano are cultivated more widely. In the beginning of summer, rose petals of the aromatic variety Rosa damascena are harvested for the preparation of sweet preserve and their essential oil; along with rosemary and lavender, we process them in the farm's distiller, in the company of our guests. Among our fields, some sheep and chickens cover most of our kitchen's and homemade breakfast's needs.
Our cultivations are being checked by the organic certification association DIO for meeting the organic farming standards.
Part of our produce is processed and packaged. Depending on the season, homemade jams, handcrafted liqueurs, spices and sweet fruit preserves are also available for sale.
Bar

Concierge

Cooking facilities

Fireplace in the rooms

Internet Facilities

Ironing facilities

Restaurant

Room service
Online Reservation
Contact Information
Ktima Bellou
Agios Dimitrios, 601 00 Pieria