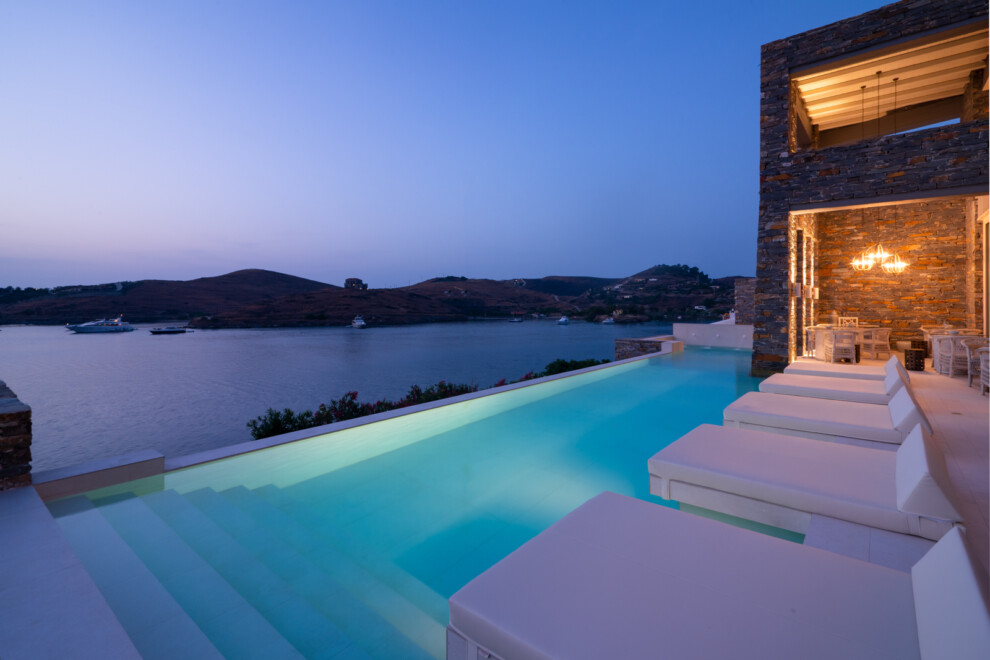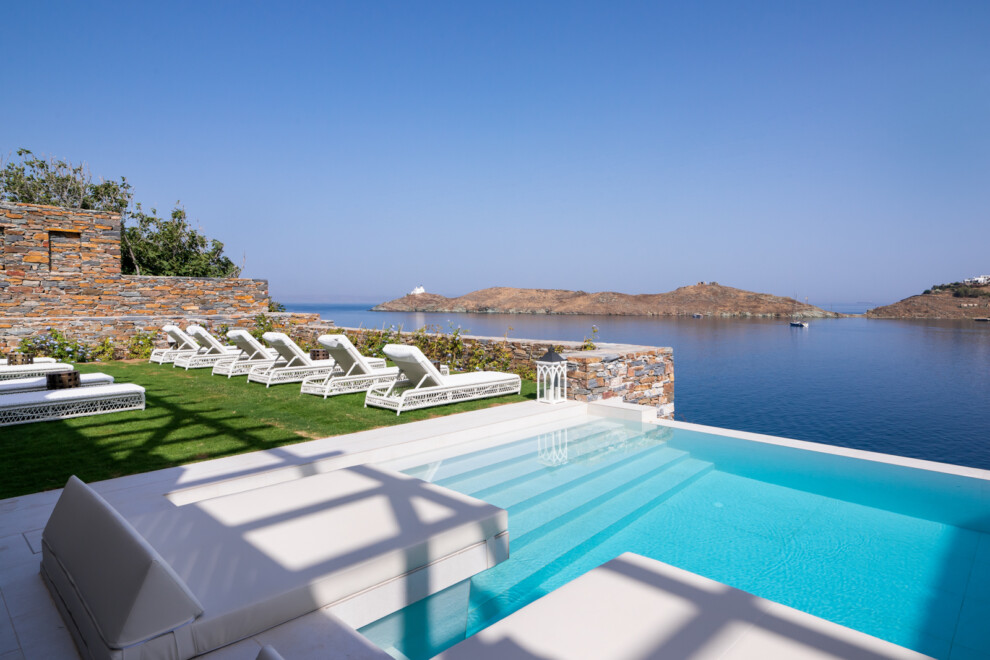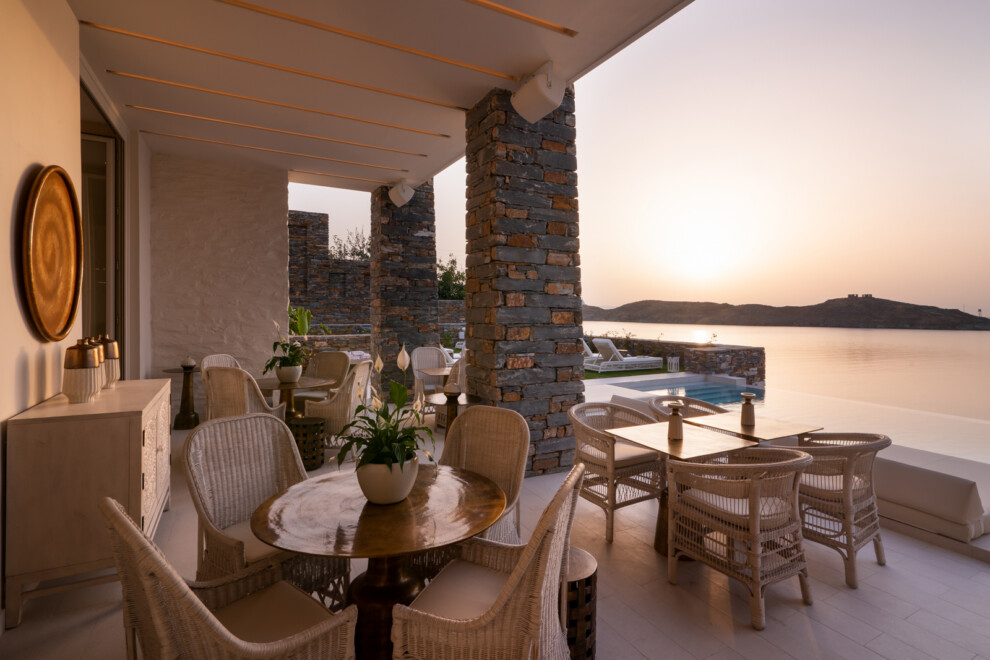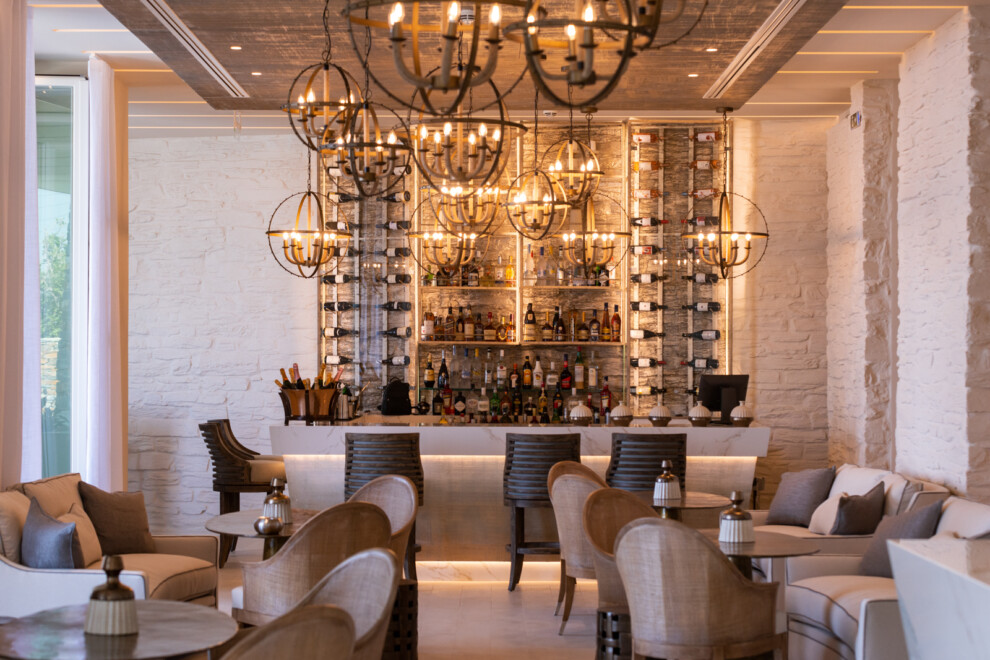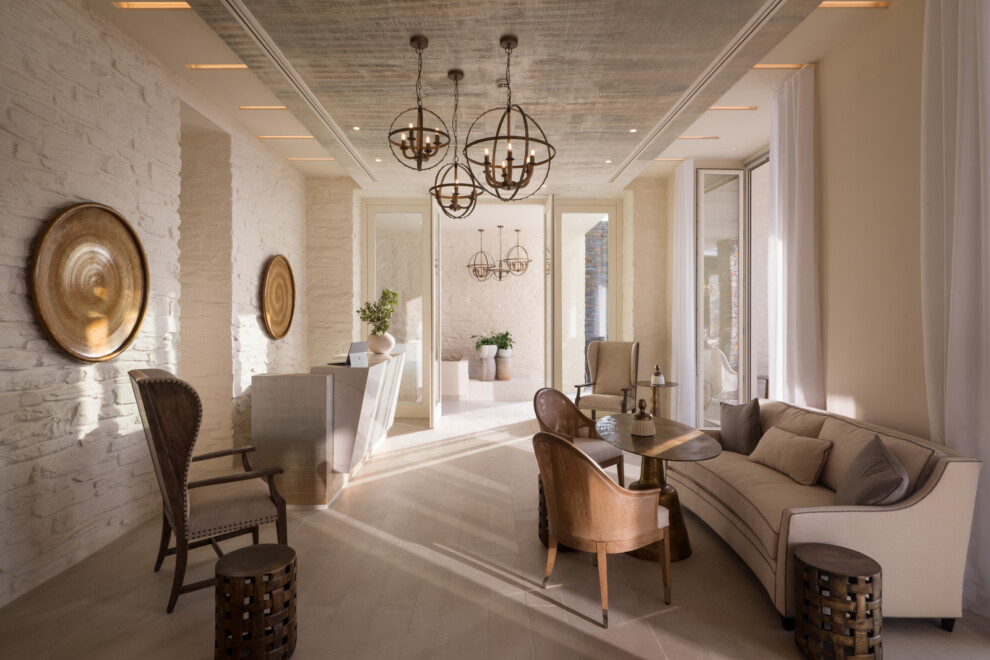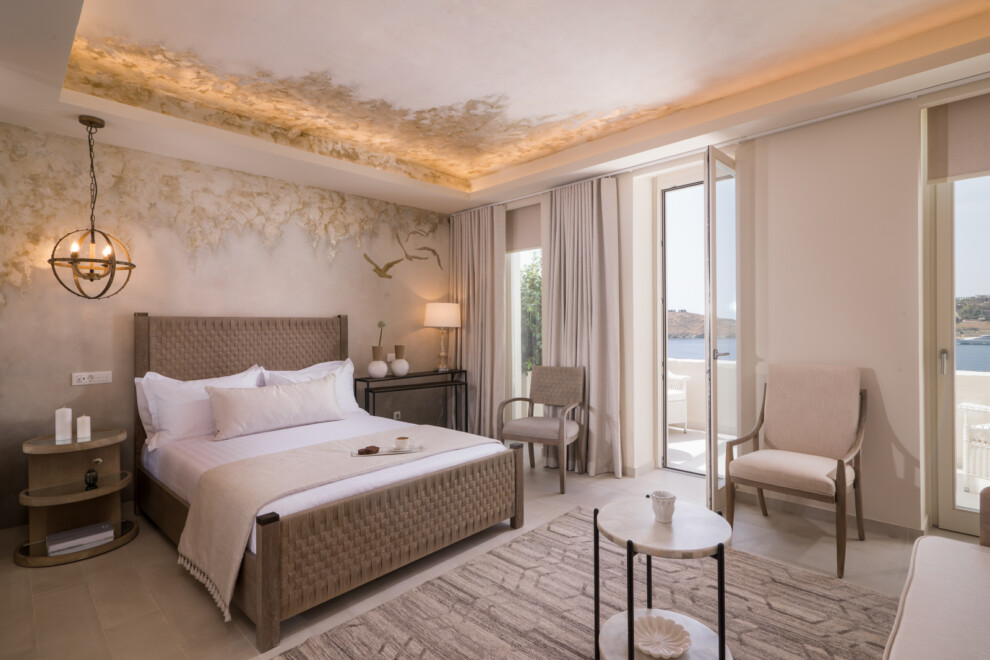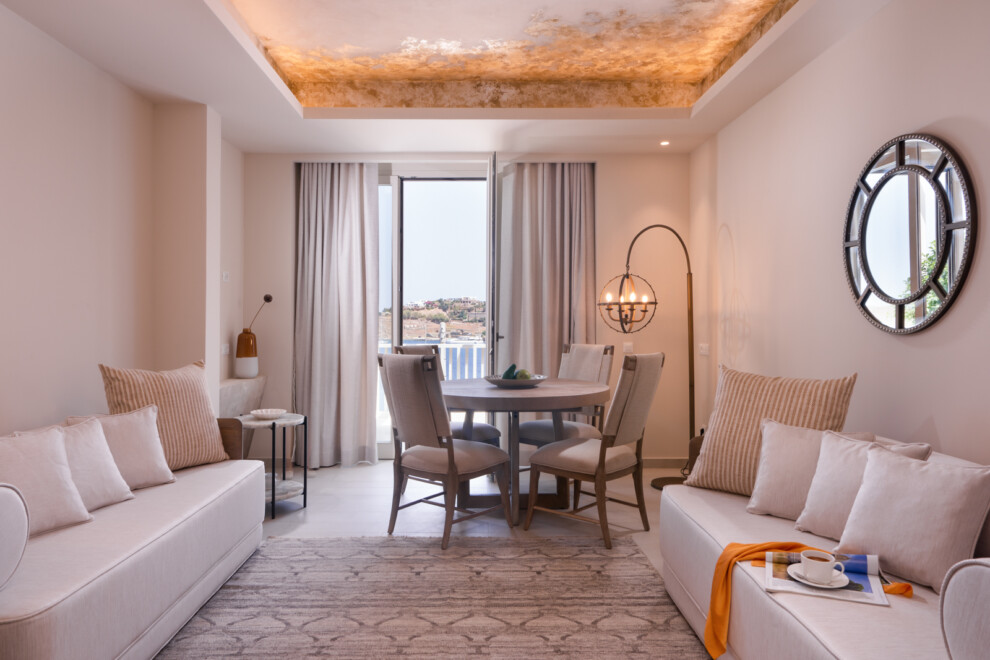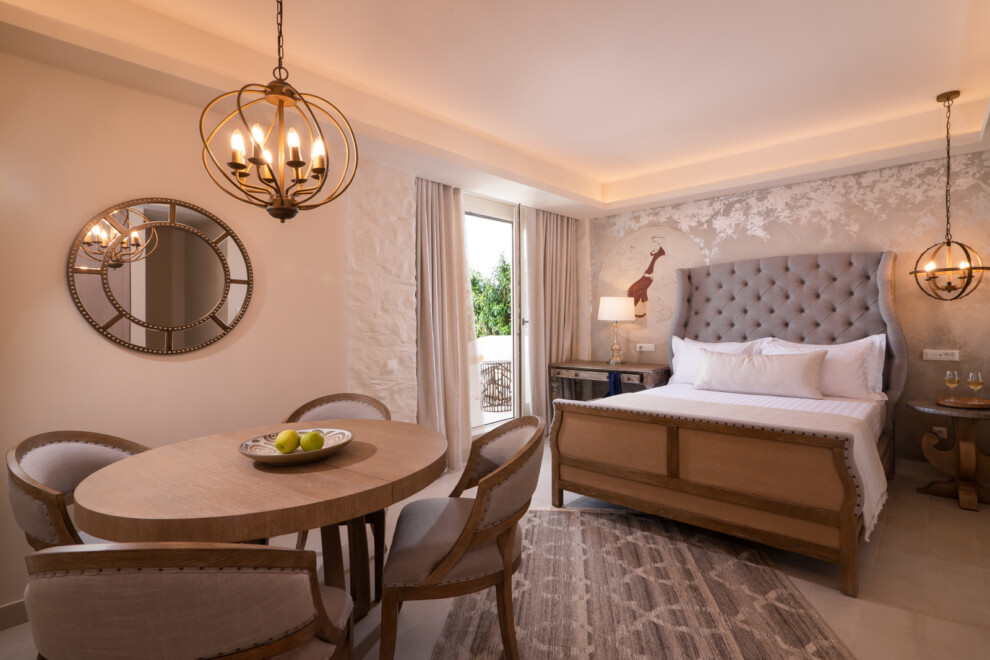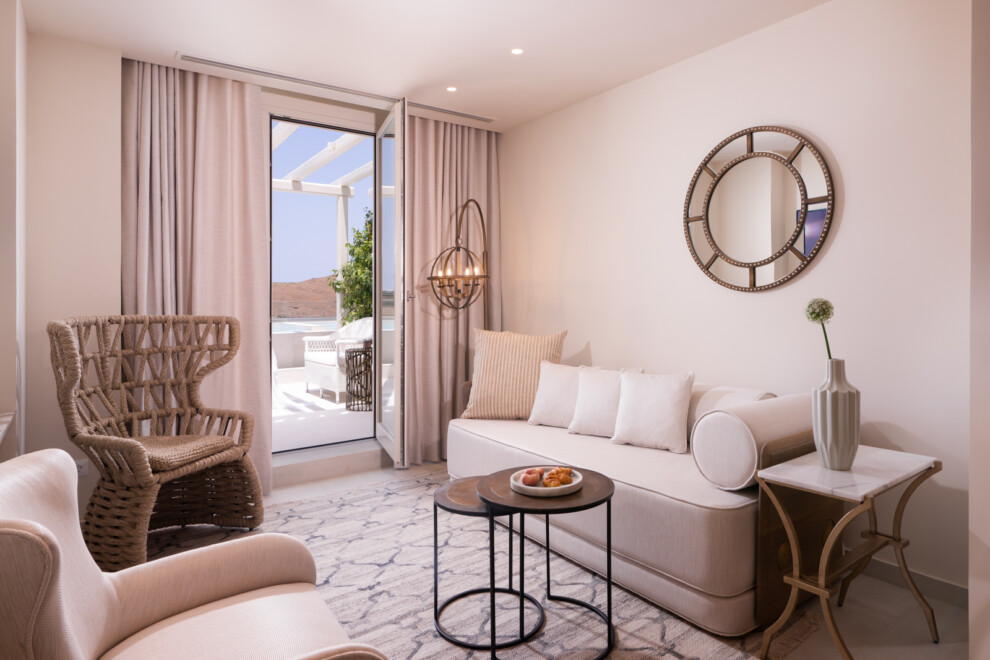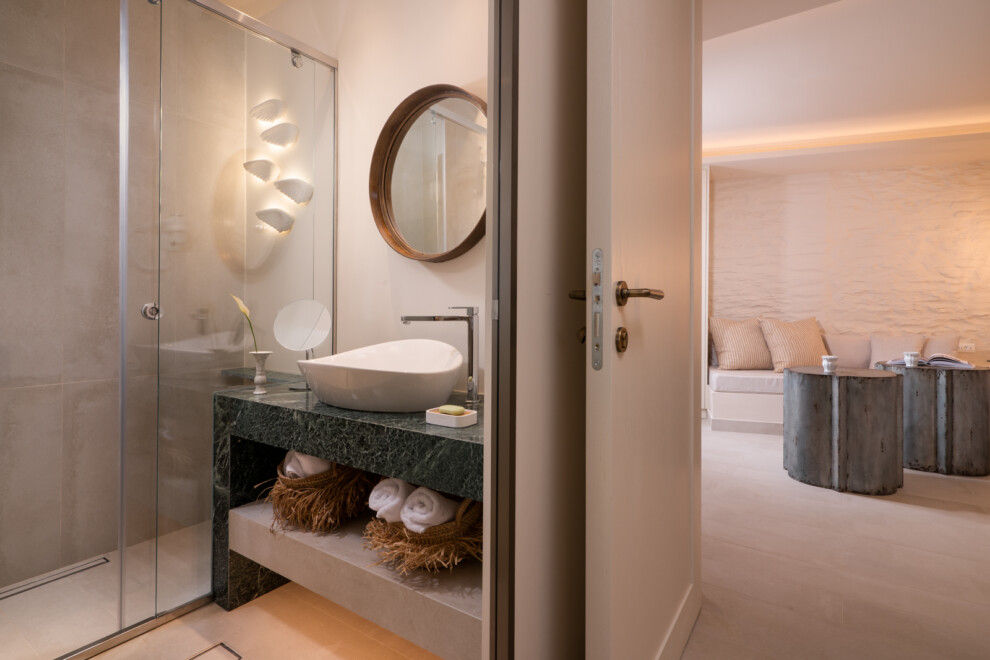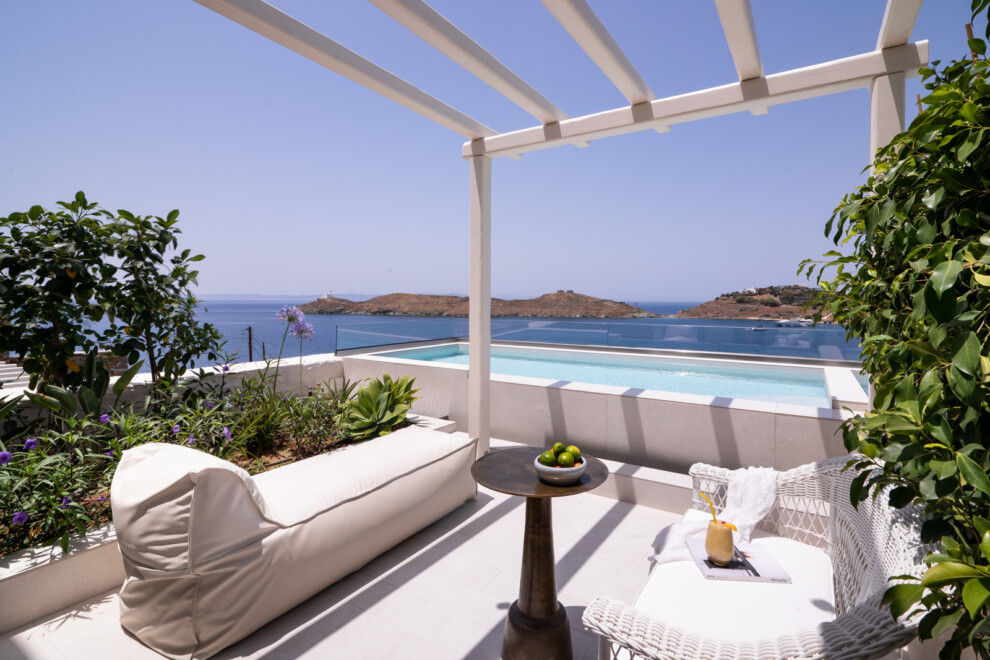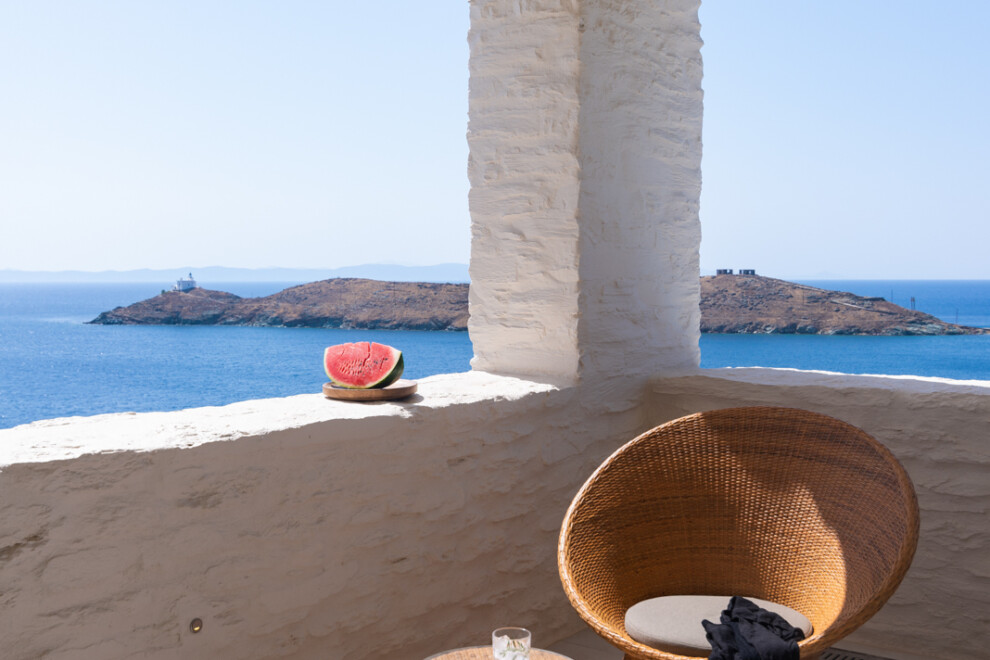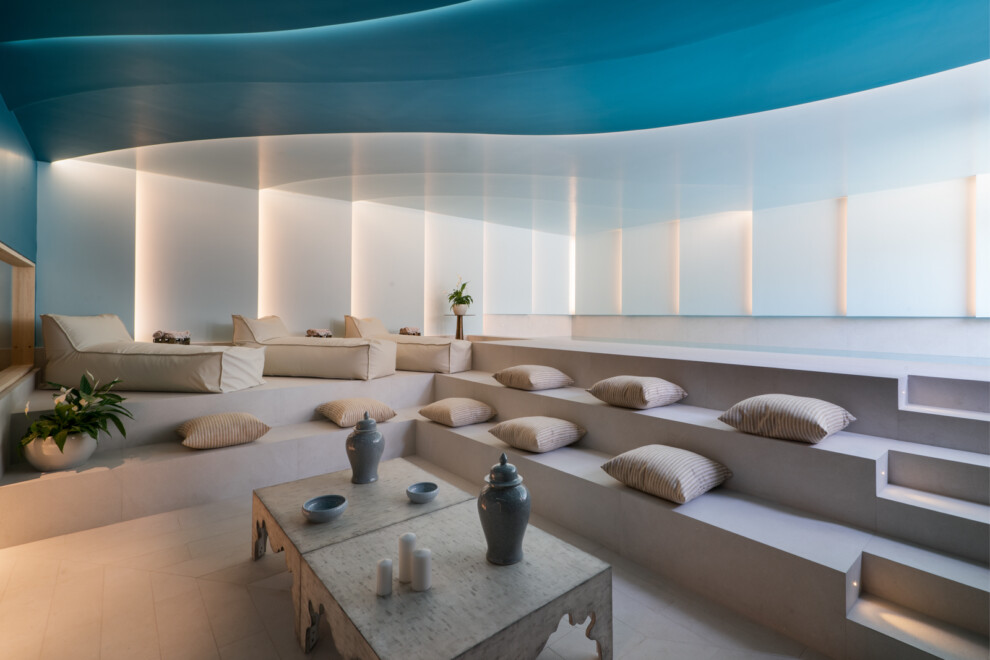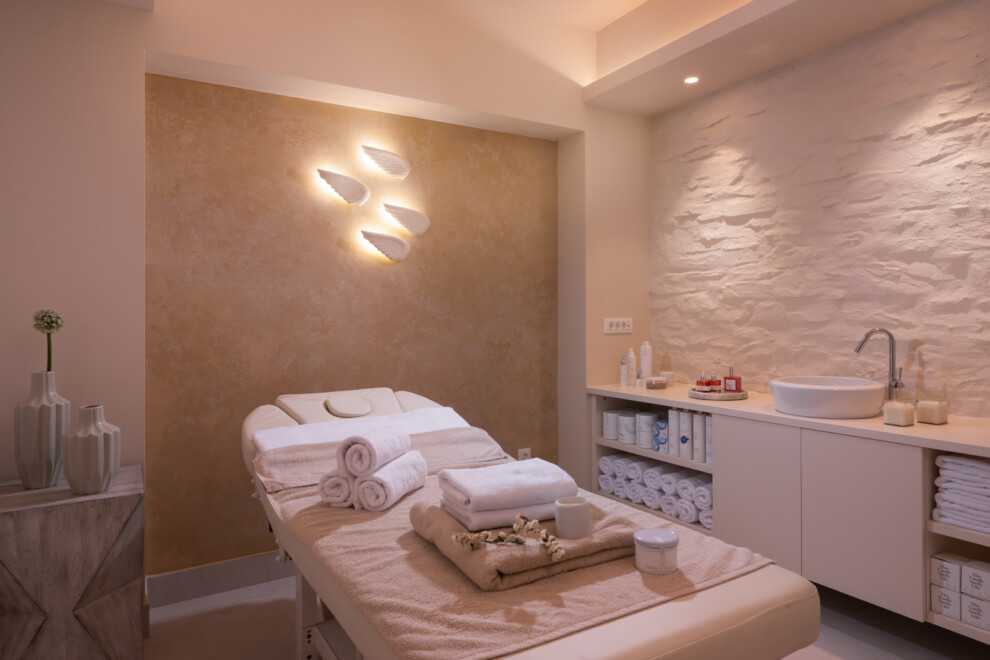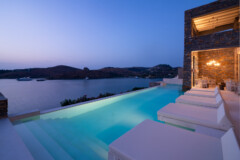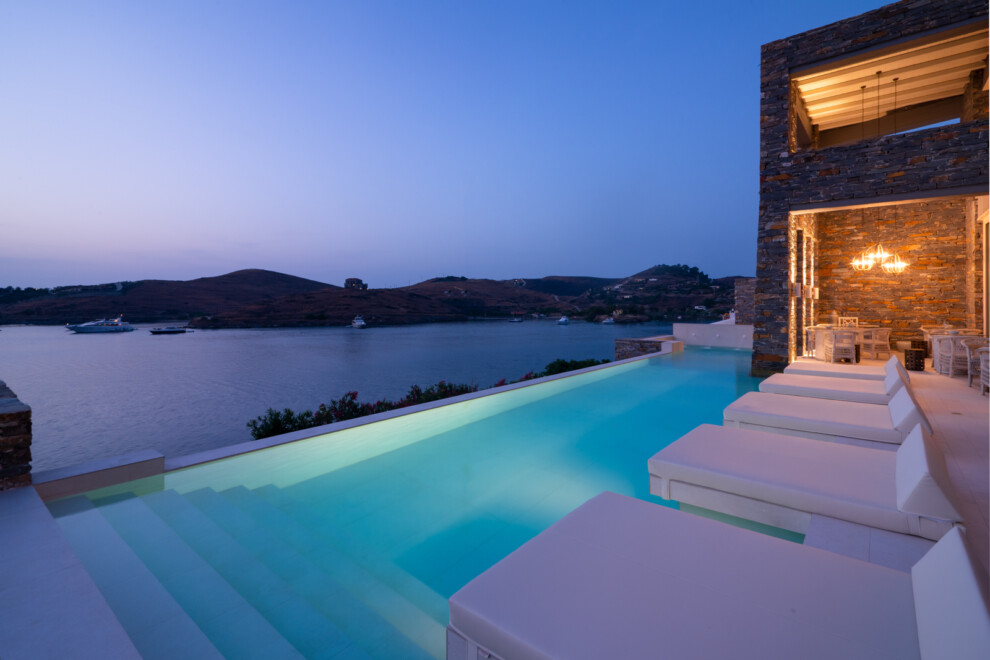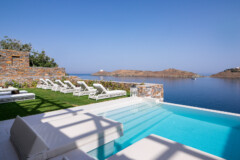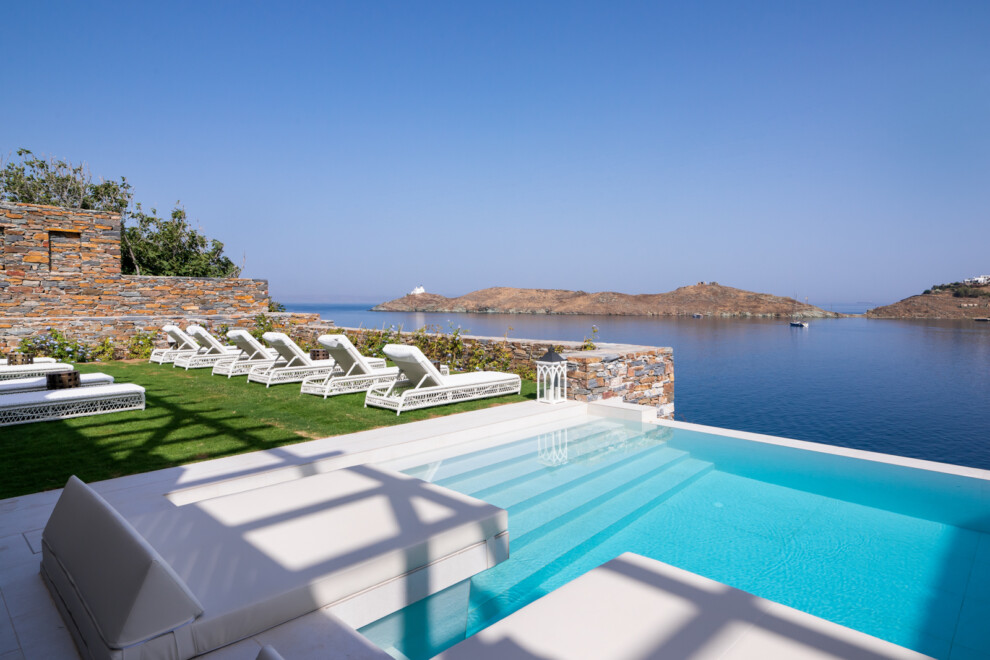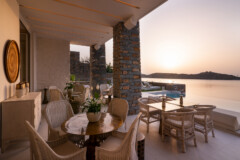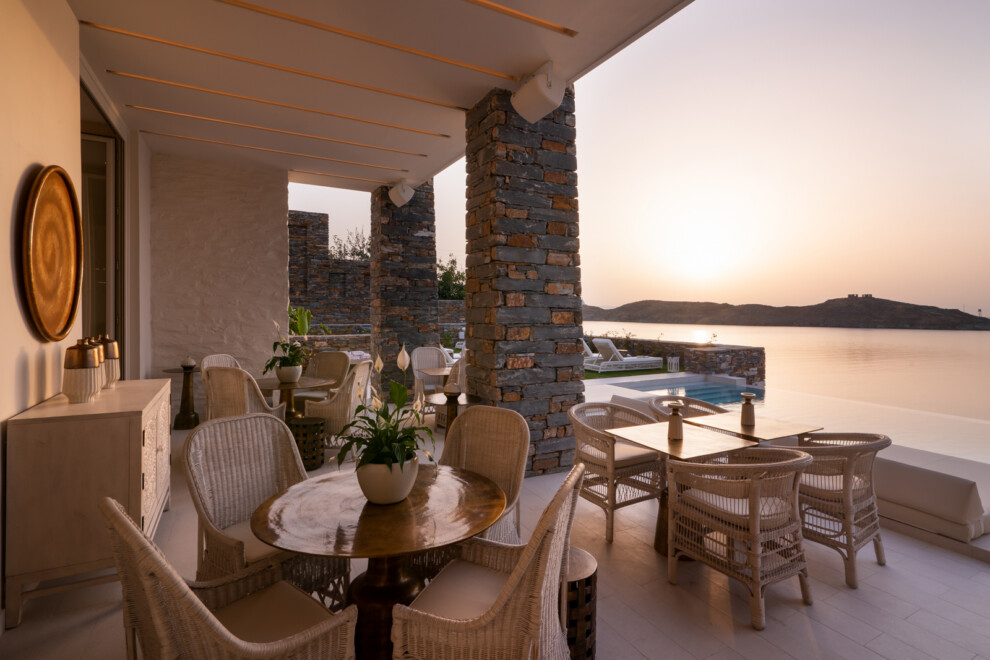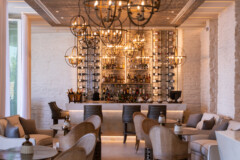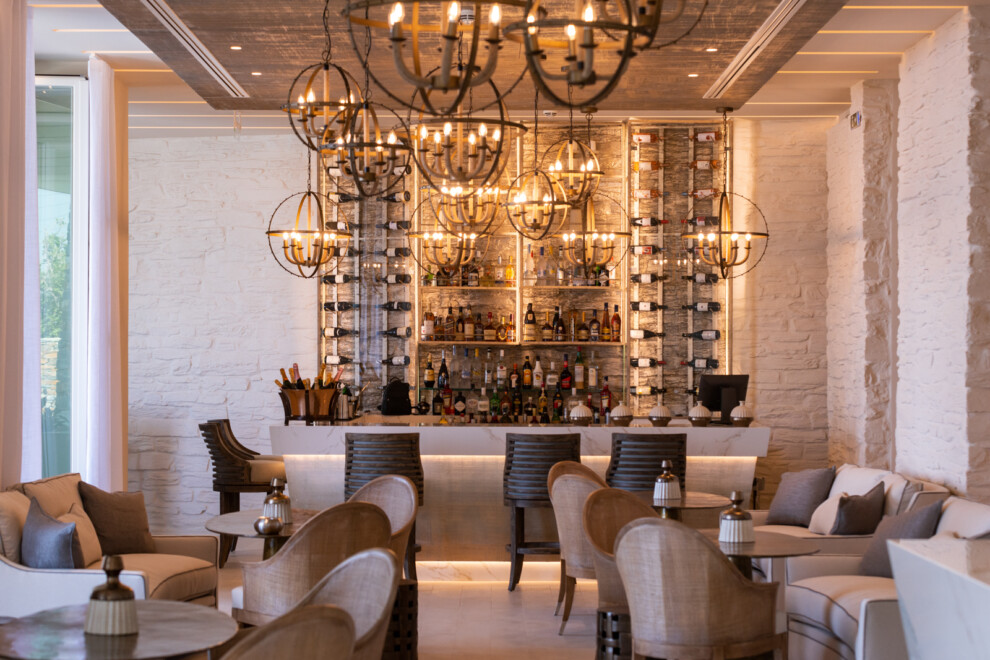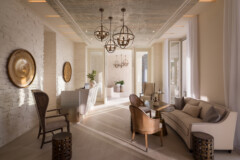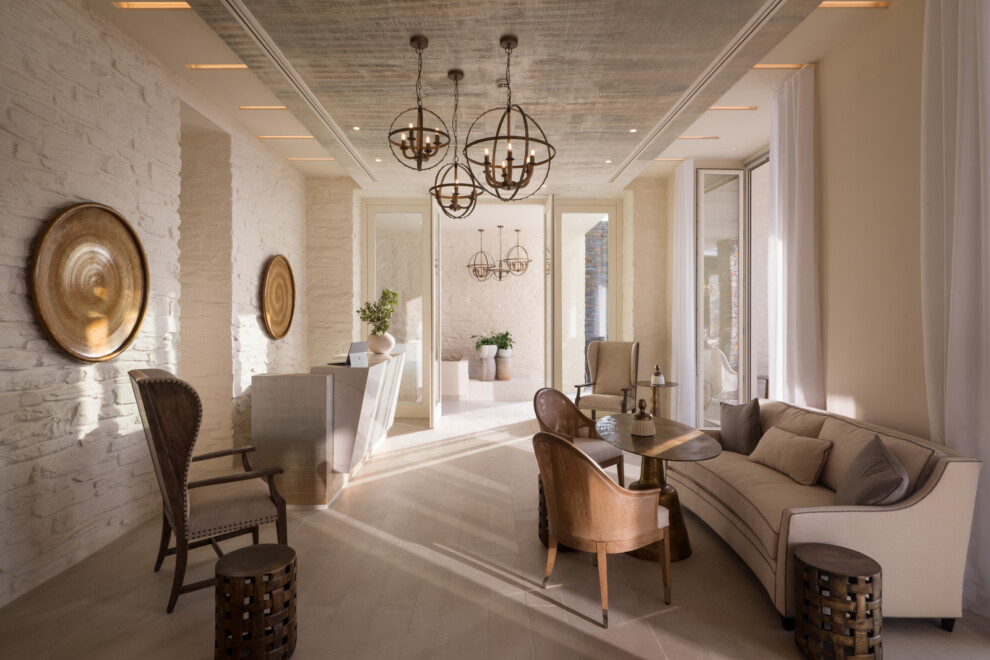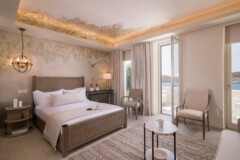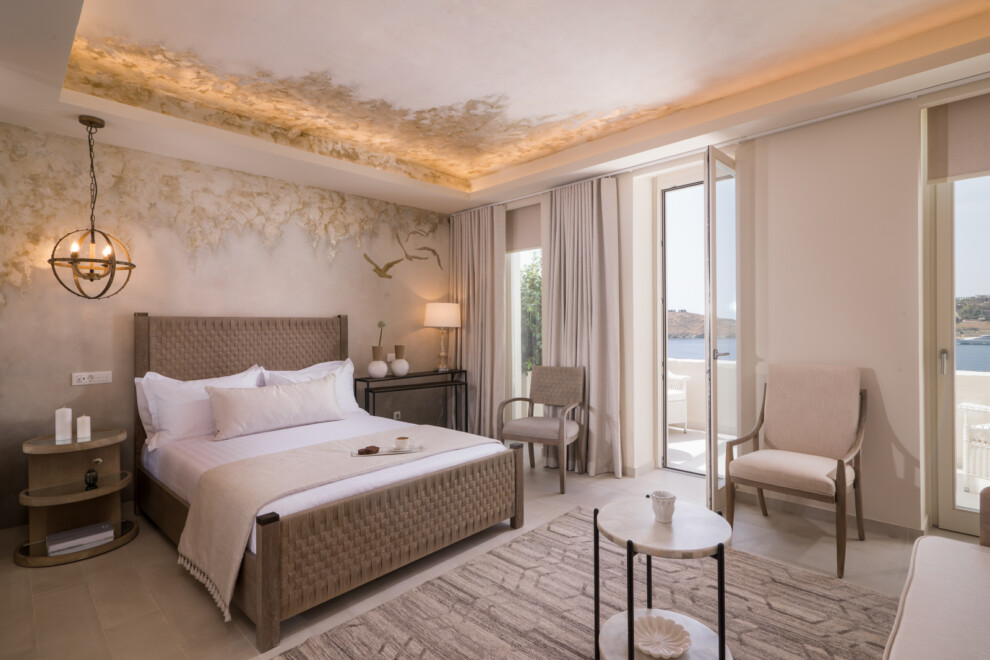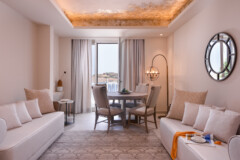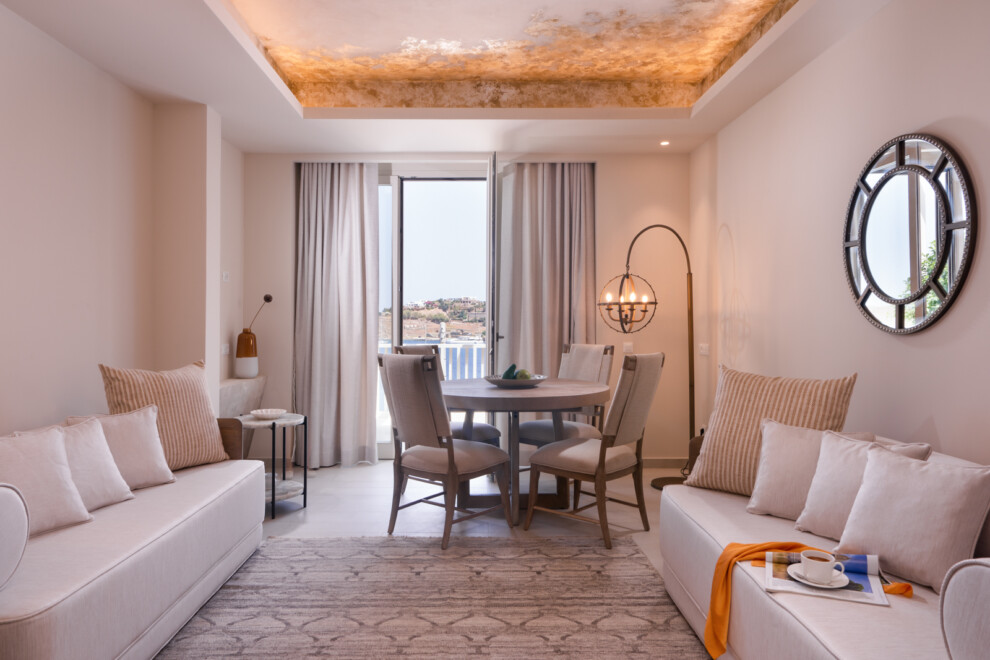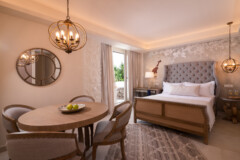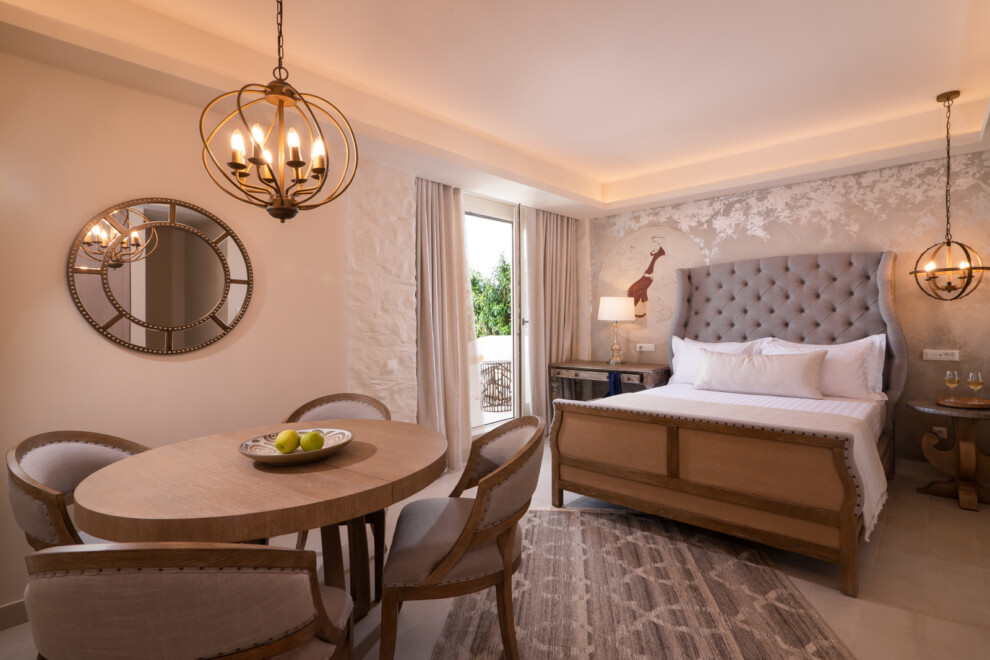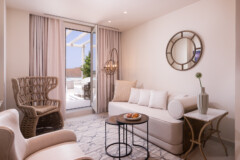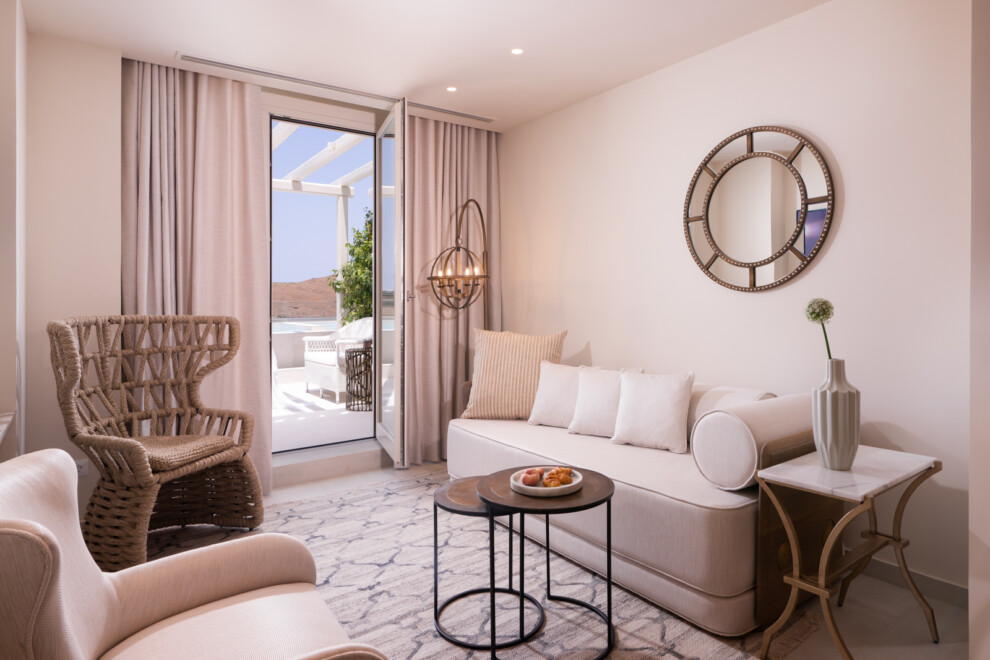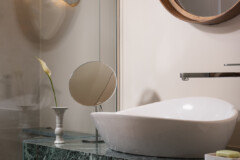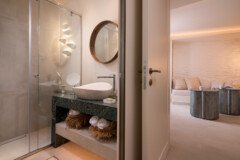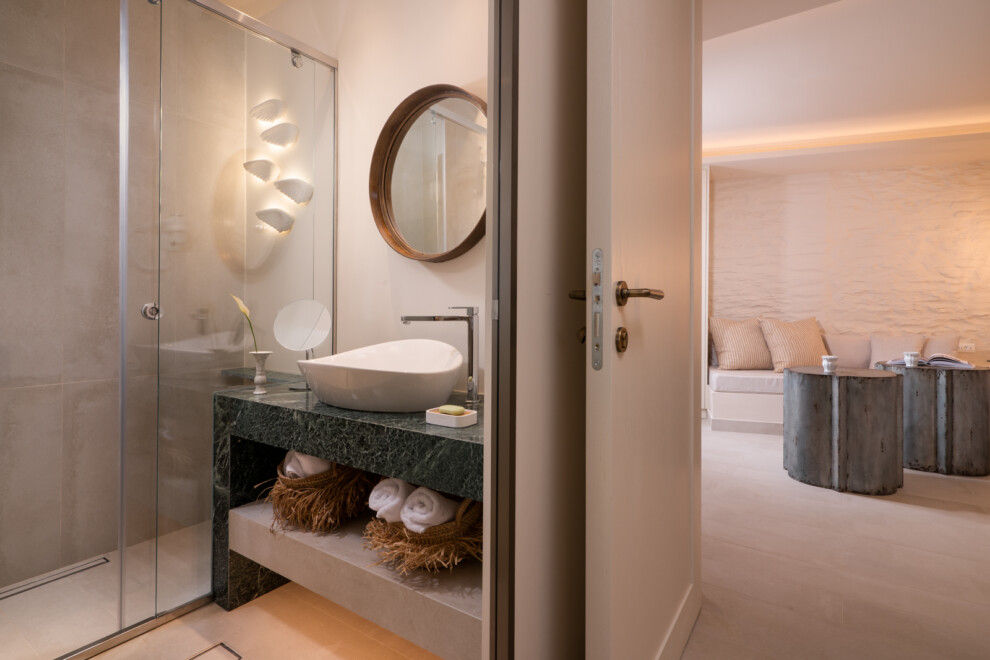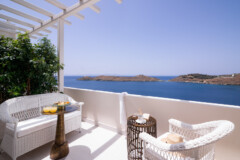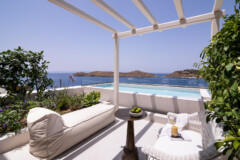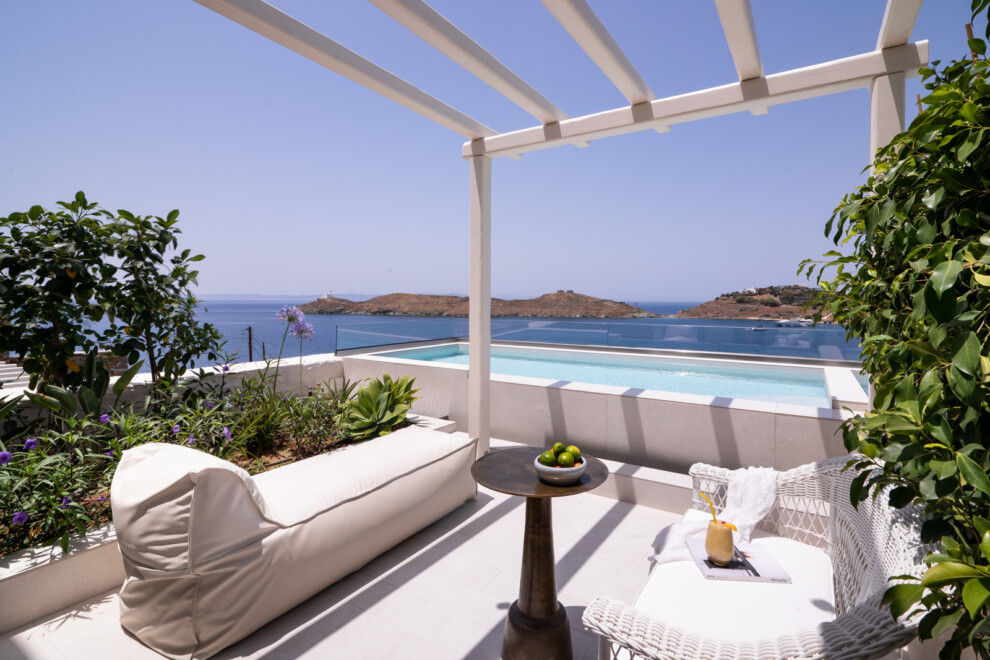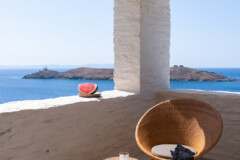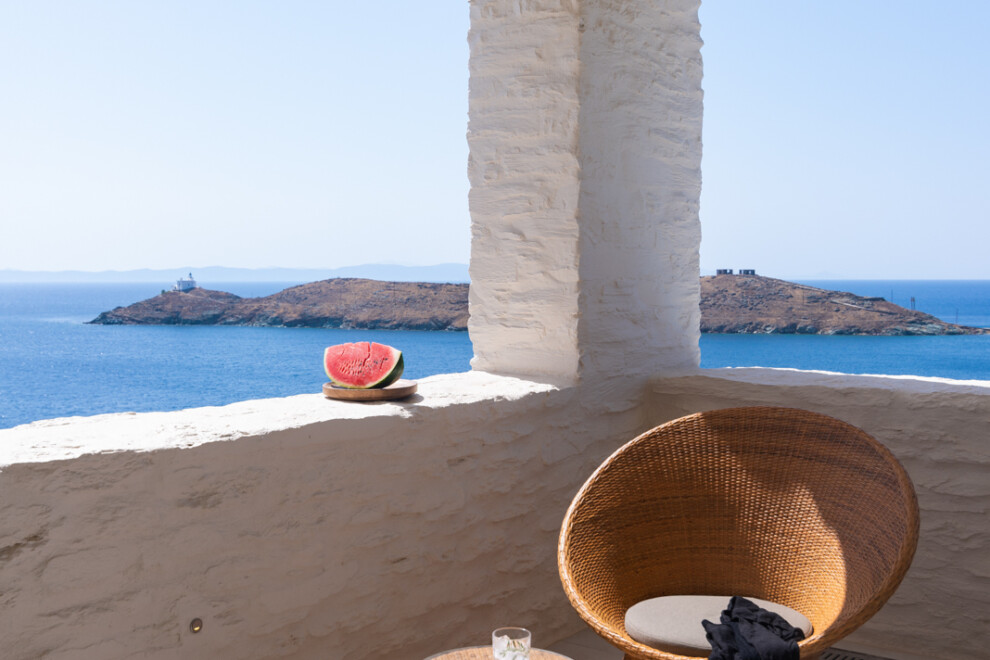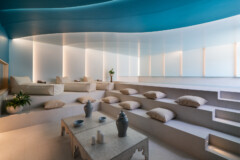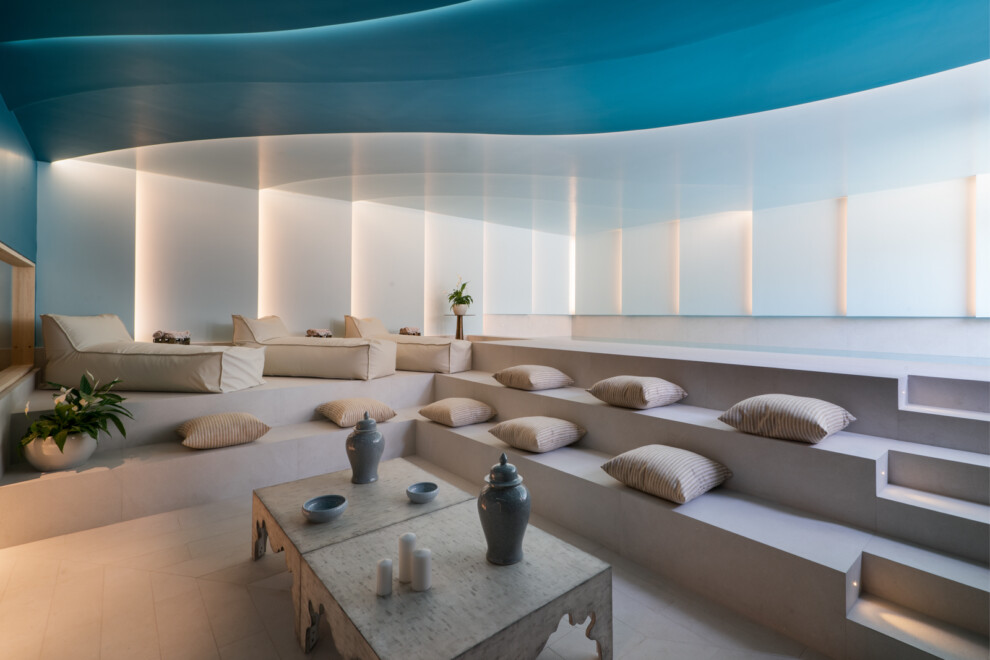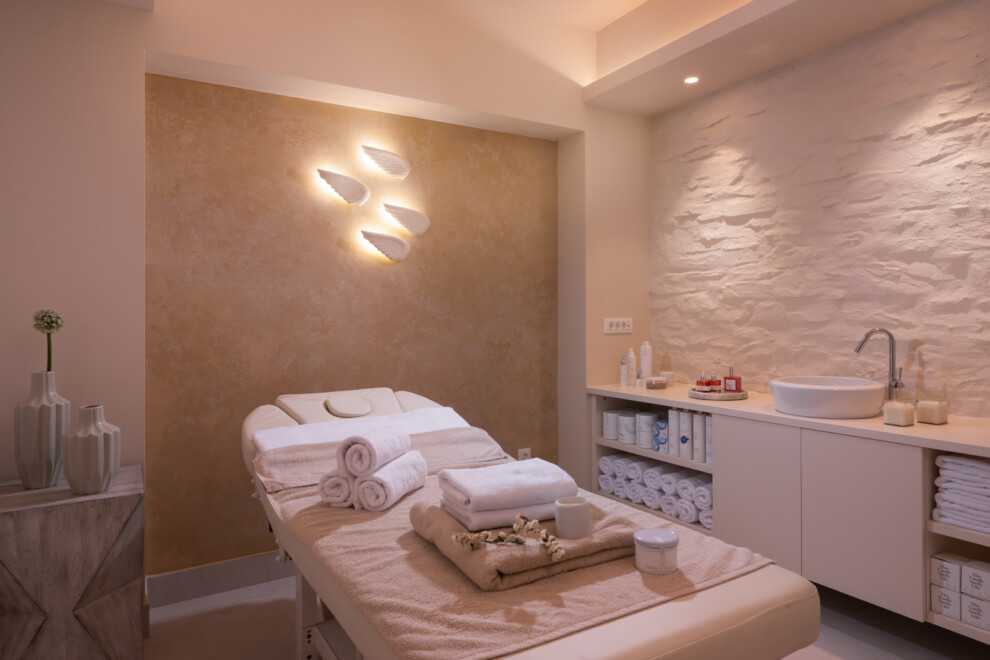 Ydor Hotel & Spa was designed with the needs of the guests in mind. The specialization and experience in the field of hospitality allows us to take care of every little detail to create authentic experiences. Combining elements of local architecture and modern aesthetic, a blend of absolute luxury and comfort is created.
Ydor Hotel & Spa is a destination waiting to be explored…
The emblematic entrance welcomes you in its simple and doric form. Climbing stairs, sensual lighting, imposing stone lead to the lobby, the restaurant and the pool area. It will be hard to tear yourself away from the magic of the Aegean blue and the structured "blue" of the pool with the floating sunbeds in the water. Its location makes it ideal to enjoy the idyllic view of Vourkari bay, tasting refreshing cocktails at sunset and mouthwatering flavors. The seaside settlement with its picturesque marina bustles of life the summer months as it is the center of entertainment.
Opening the doors of your personal kingdom, wall murals with references to Greek mythology encourage the escape of the mind.
Three-speed furniture: The most current from American point of view but so Greek, the most solid of international technology but so local, the most natural and modern but so spectacularly harmonized.
The frame of the space is completed with the endless view of the sea that mesmerizes the eyes.
From the distraction of the outside environment proceed to Cyrene Spa, the wellness source at Ydor Hotel & Spa. A state-of-the-art spa in which the blue of the sea is not only reflected in the color combinations of the space but is visible from the indoor heated pool. Rejuvenate with one of the face and body care treatments in which we use Greek, natural products.
Bar

Concierge

Internet Facilities

Ironing facilities

Mini bar or fridge

Porter service (from/to the port)

Reception (entrance) open 24 hours

Room Service (breakfast included)

Spa & Wellness center

Swimming-pool

Turn down

Welcome gift in the room upon arrival
Online Reservation
Contact Information
Ydor Hotel & Spa
Vourkari 84 002, Kea (Tzia), Cyclades Islands, Greece