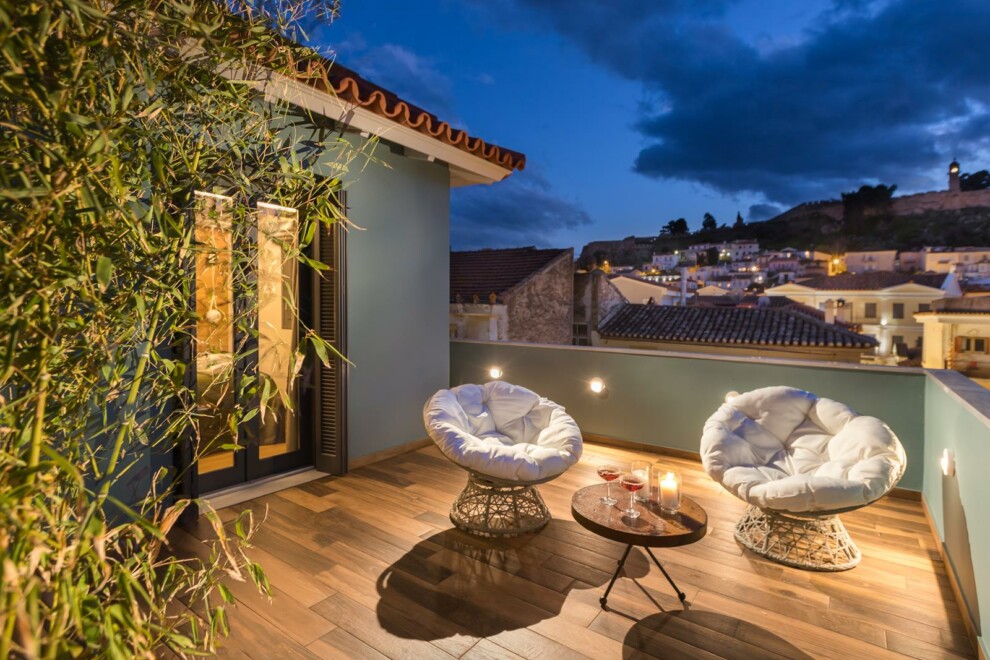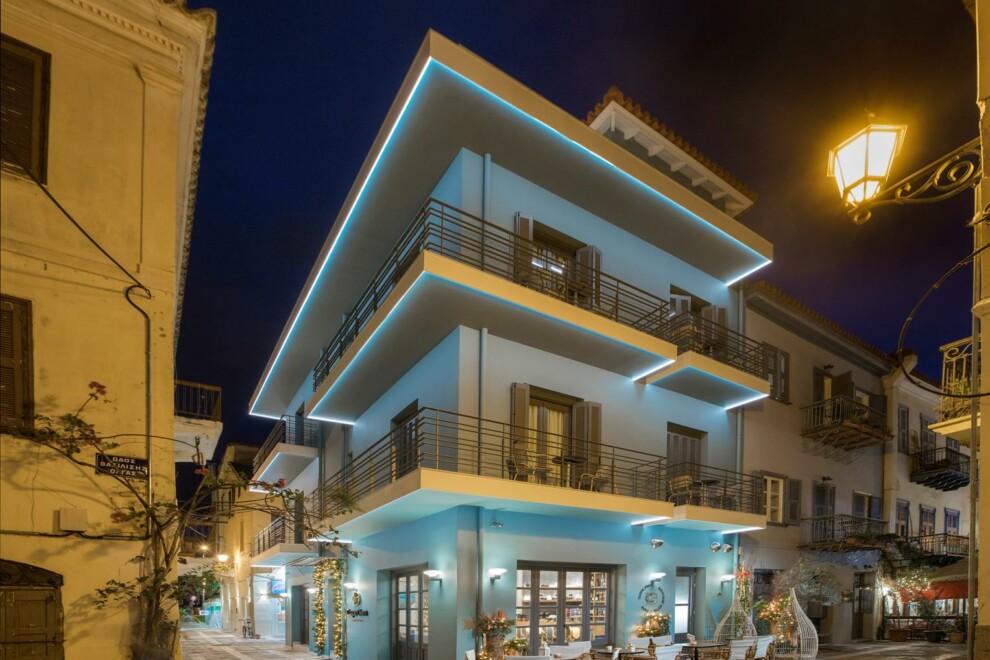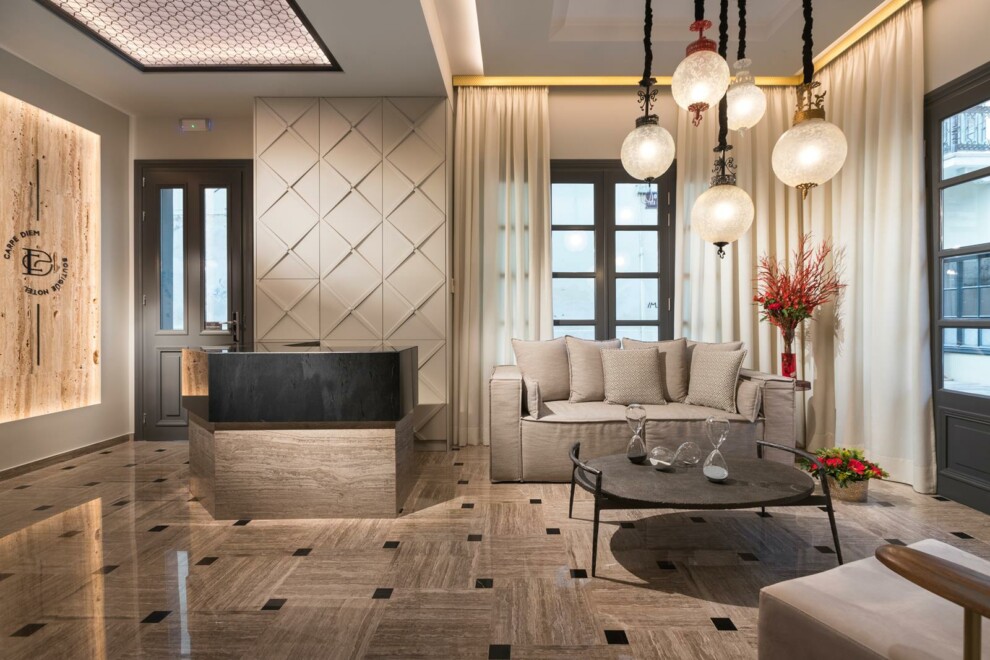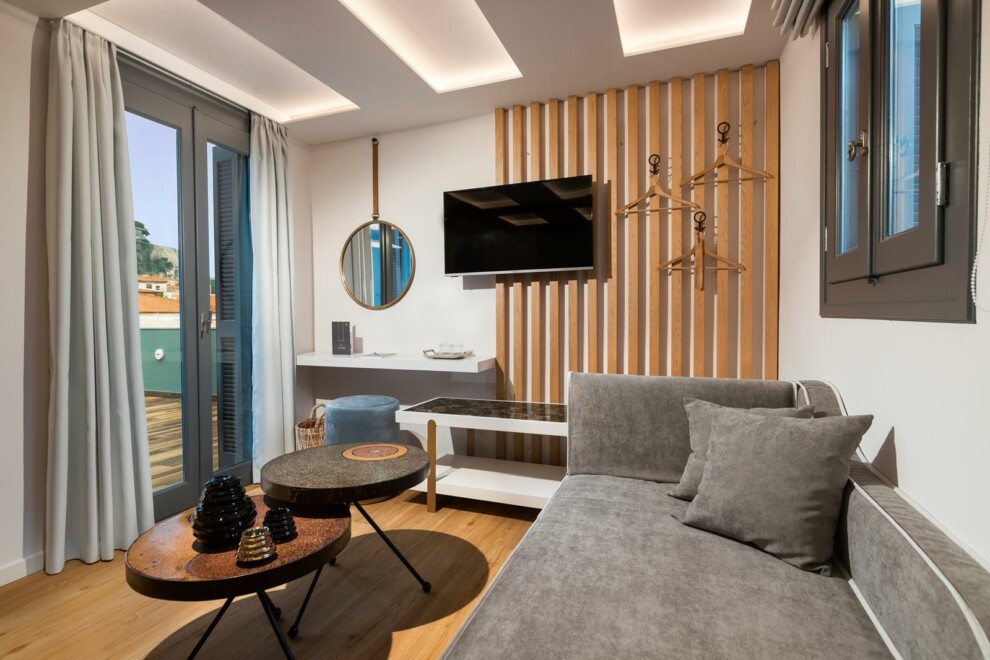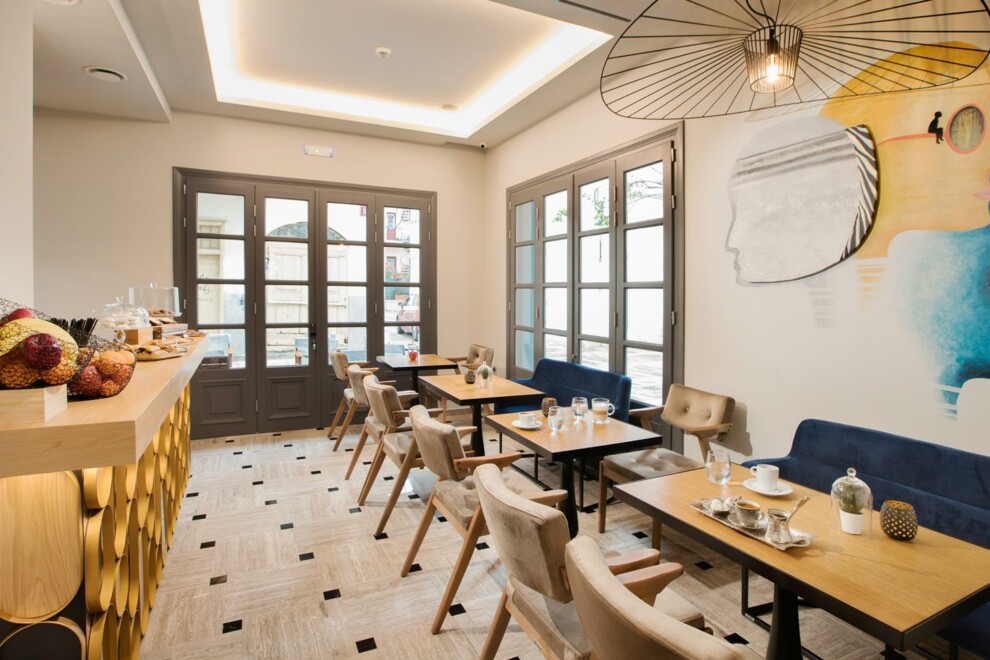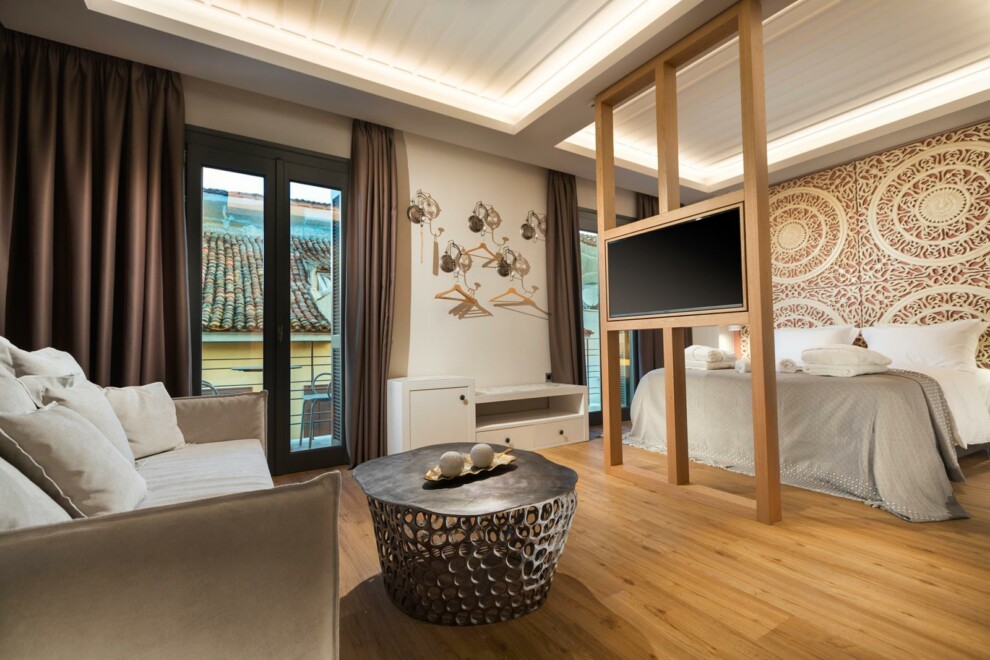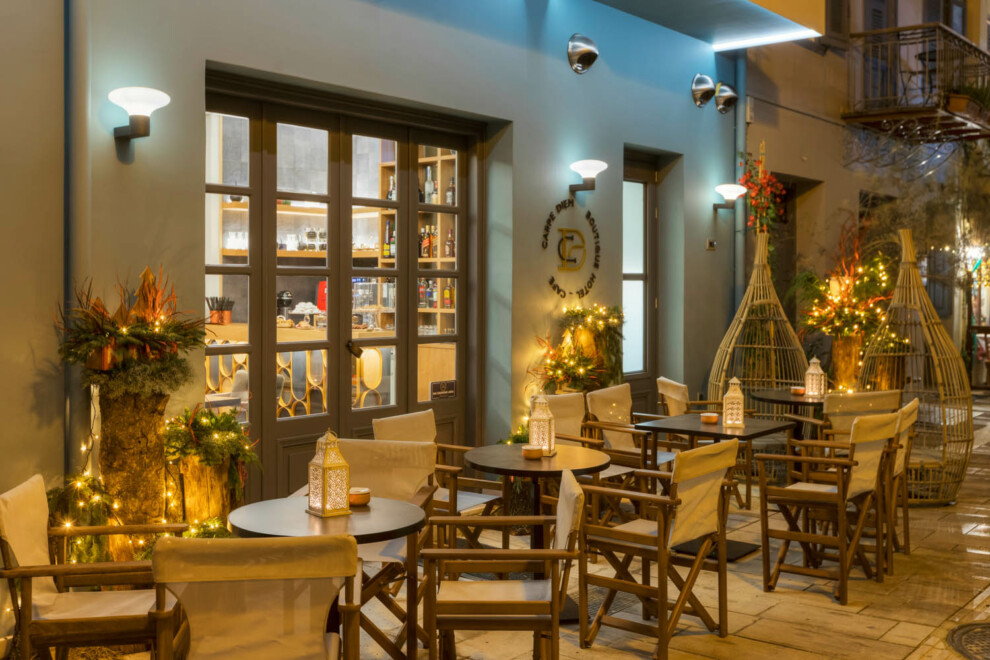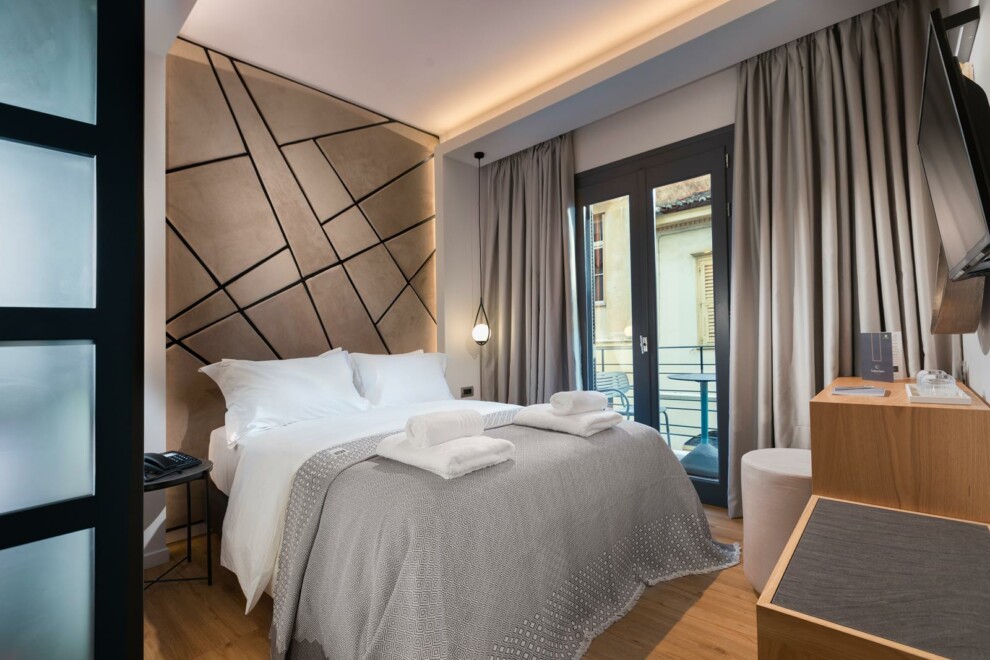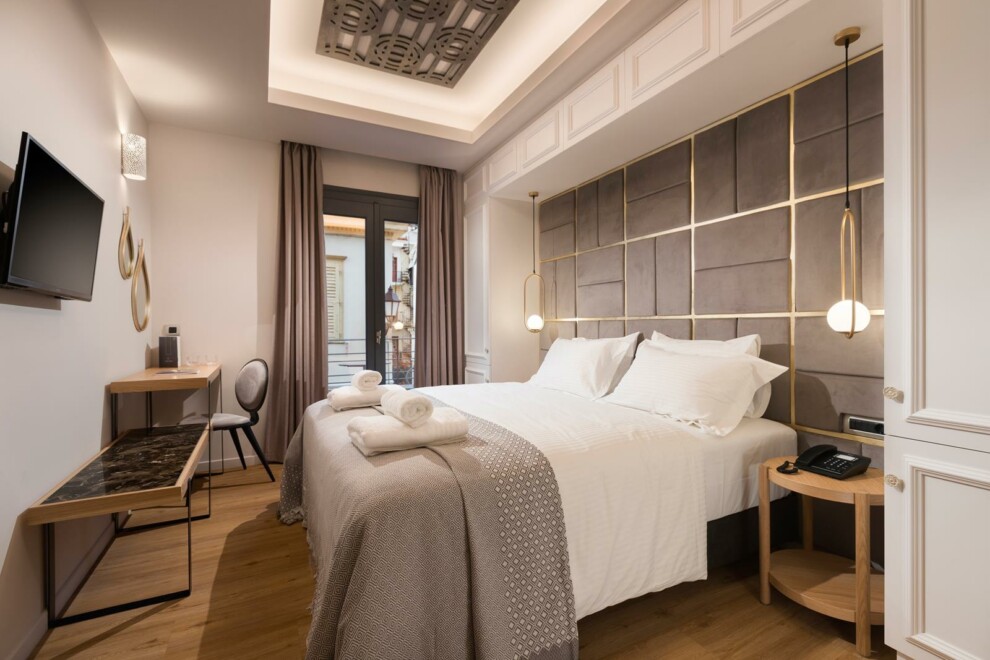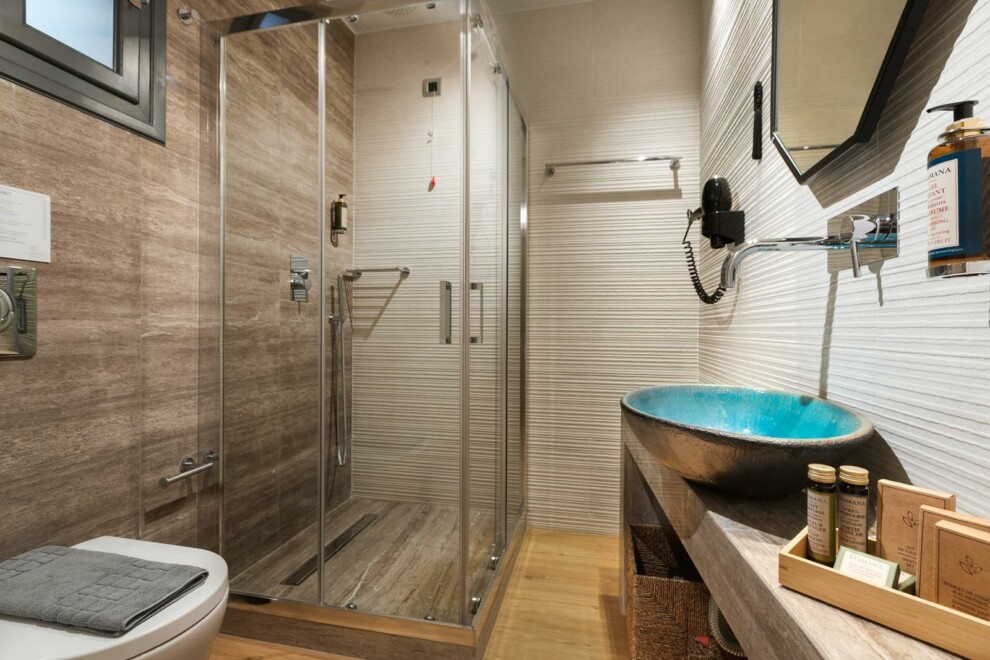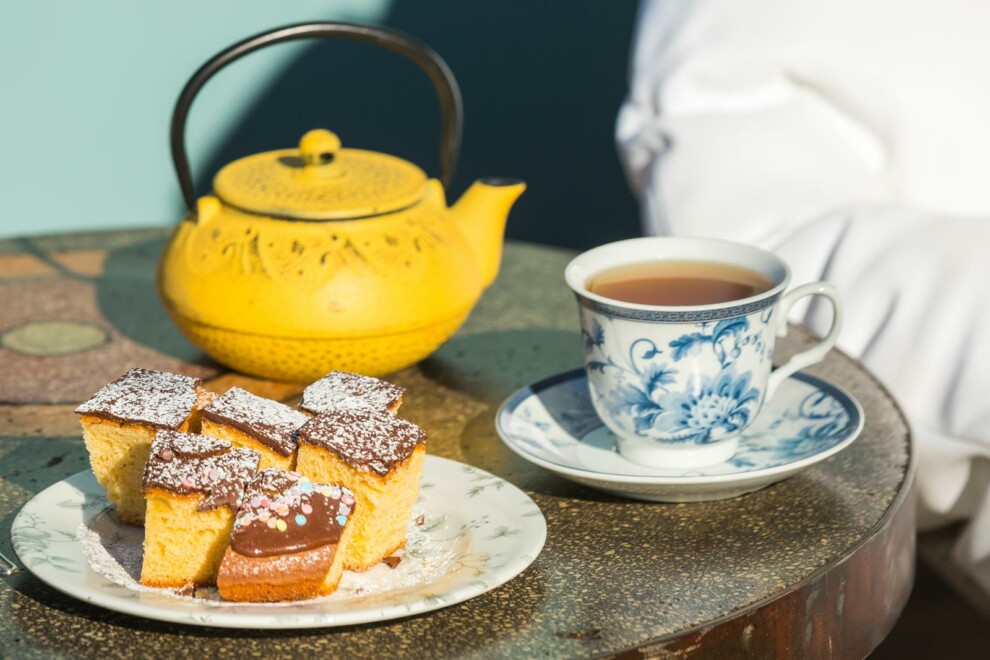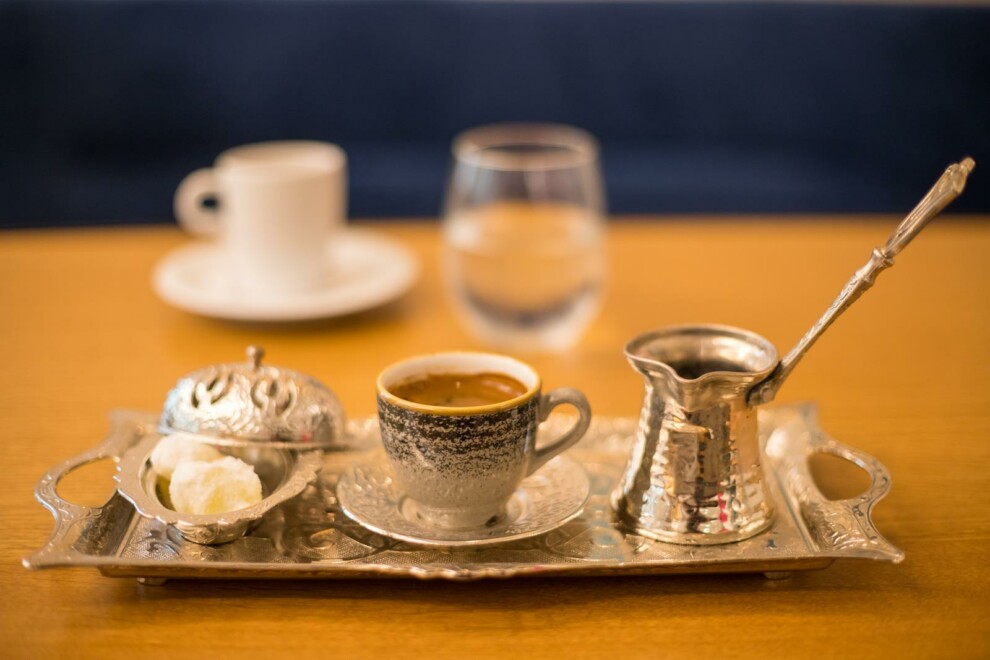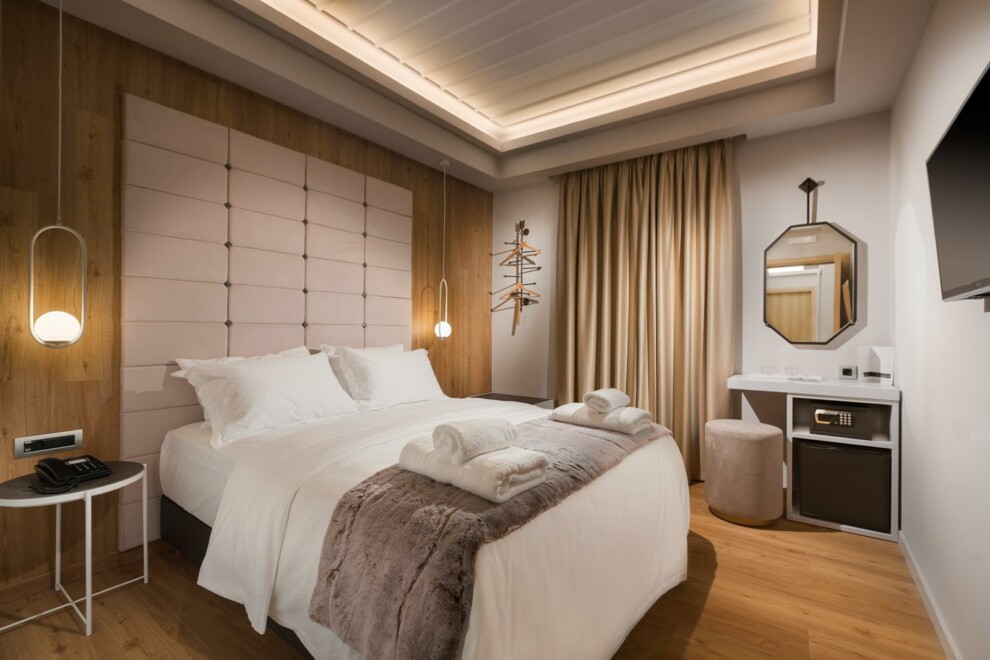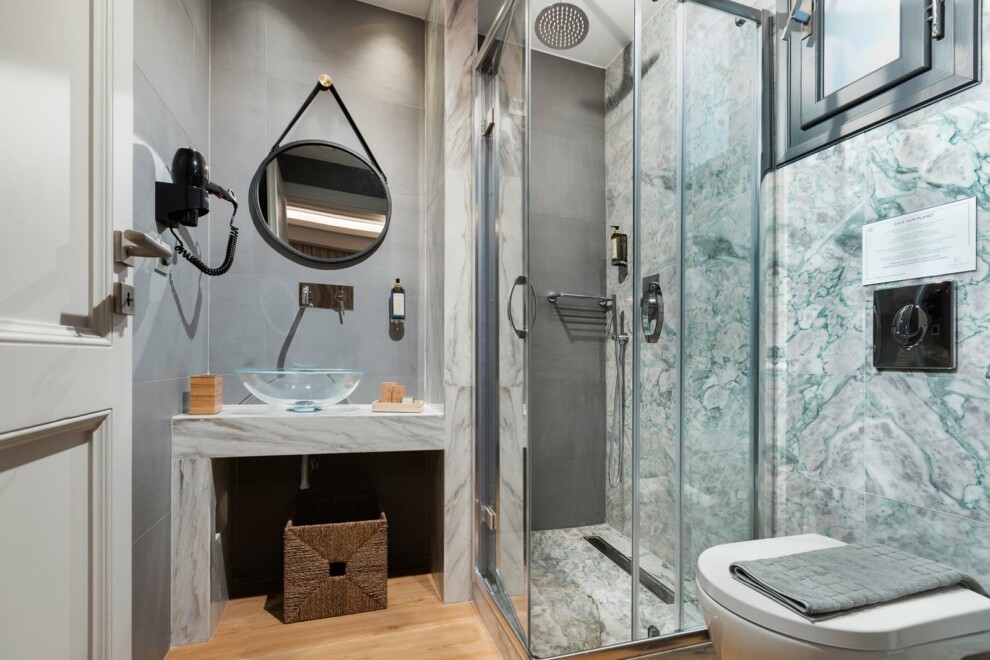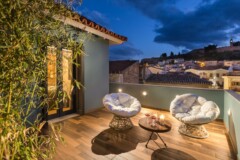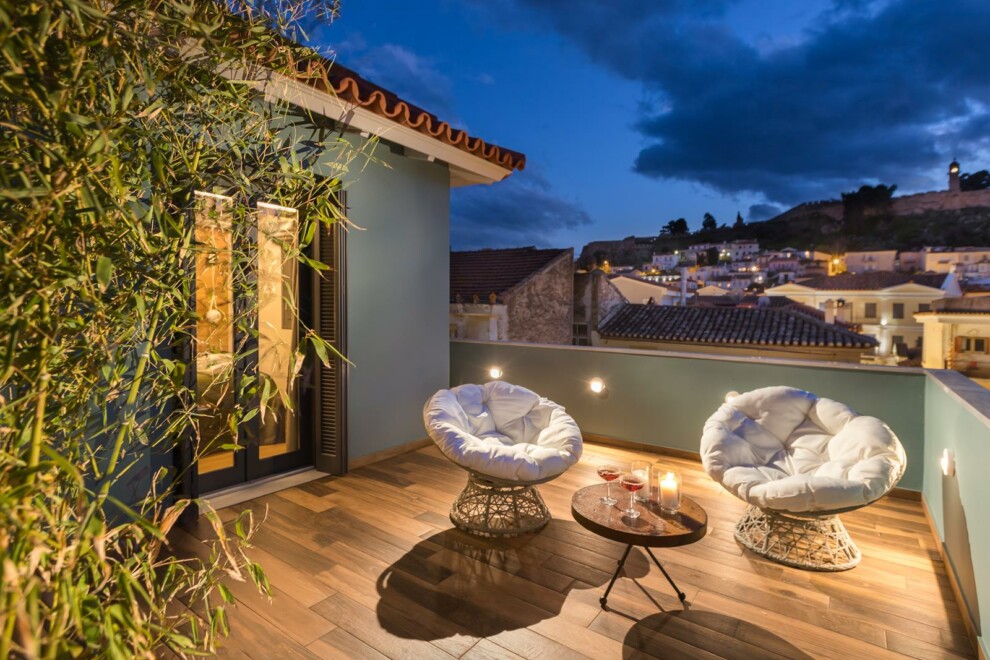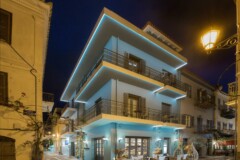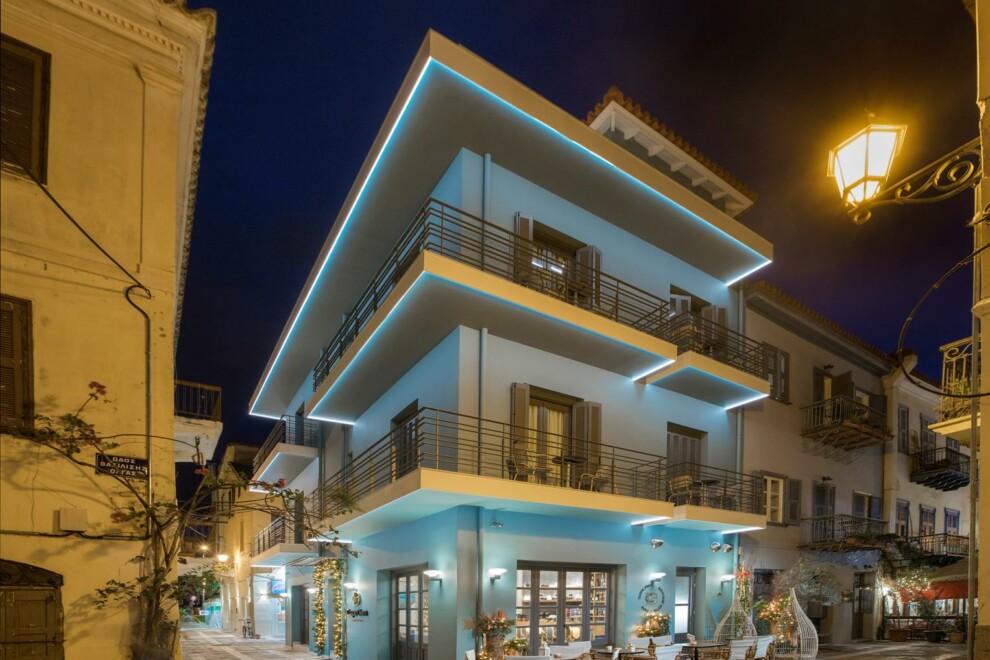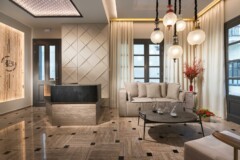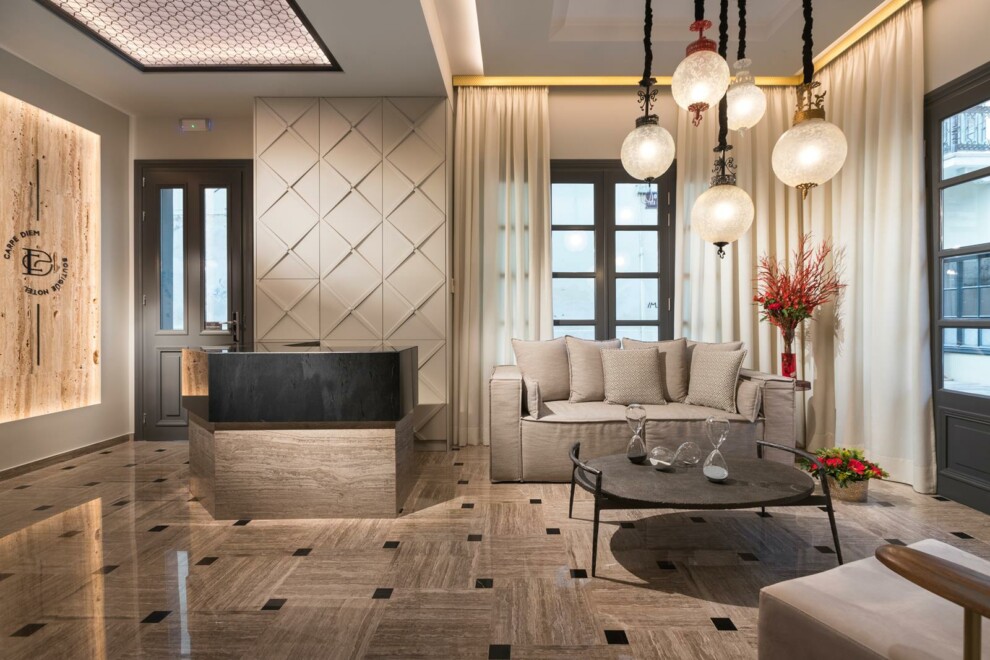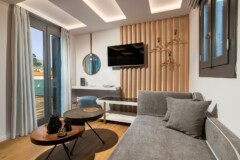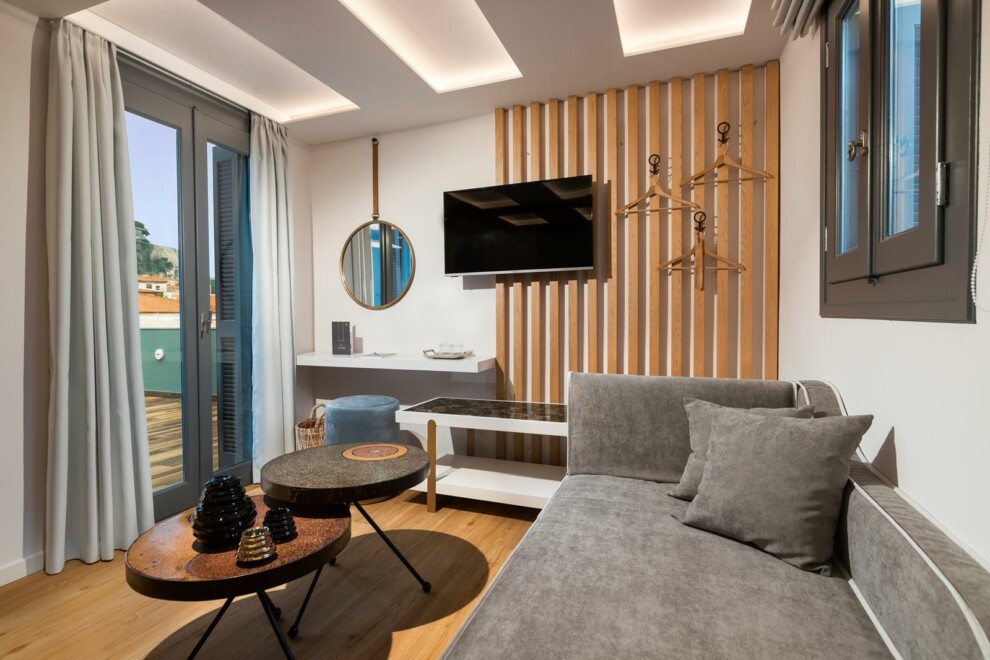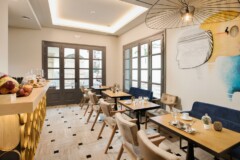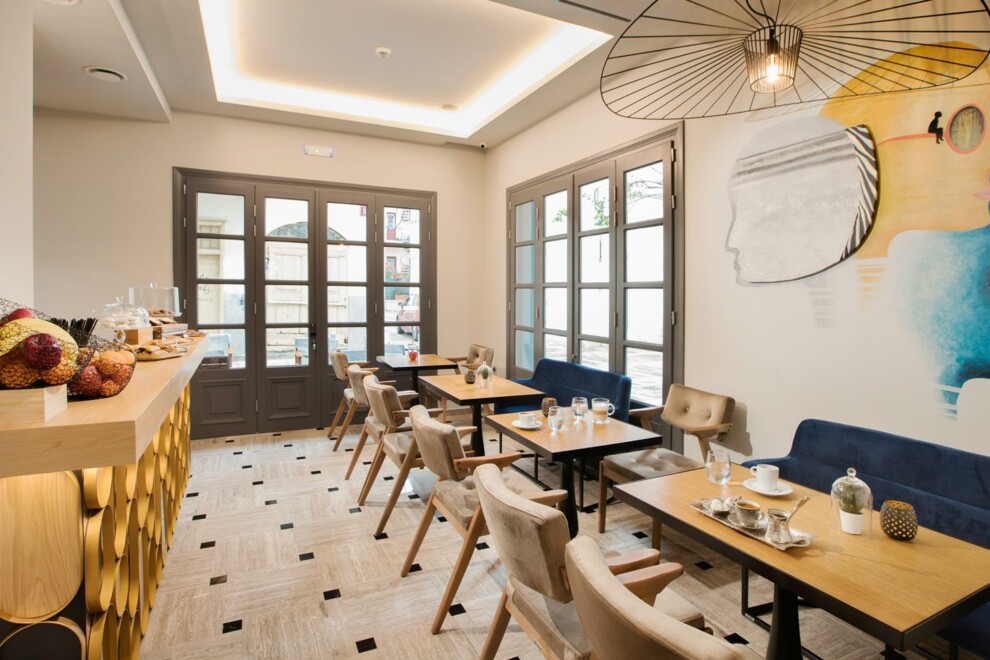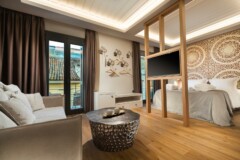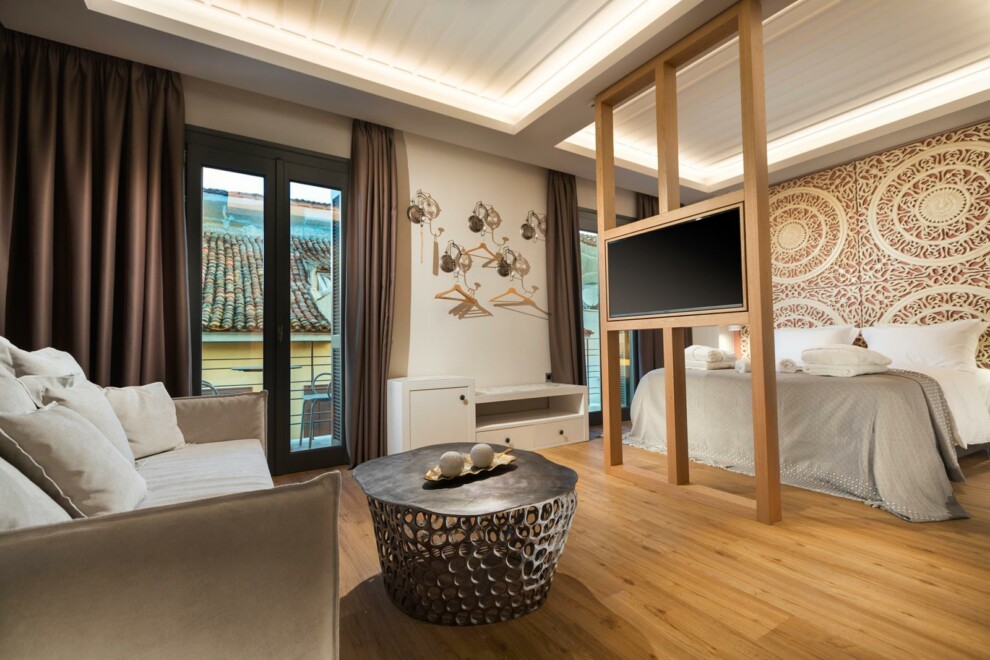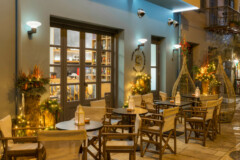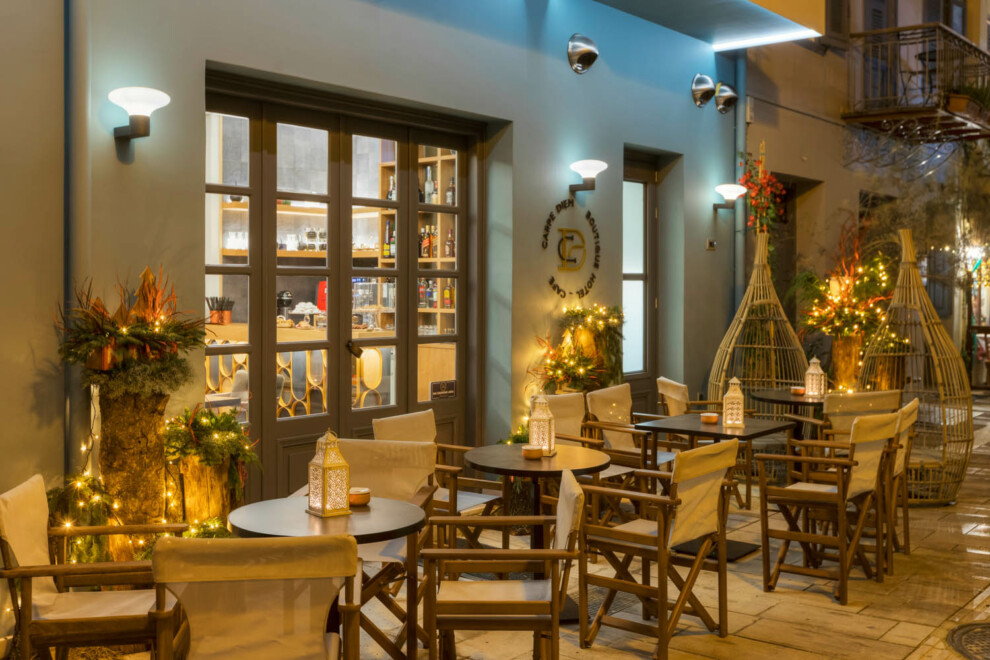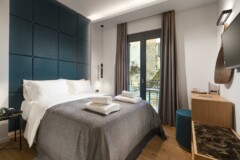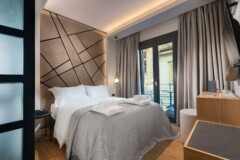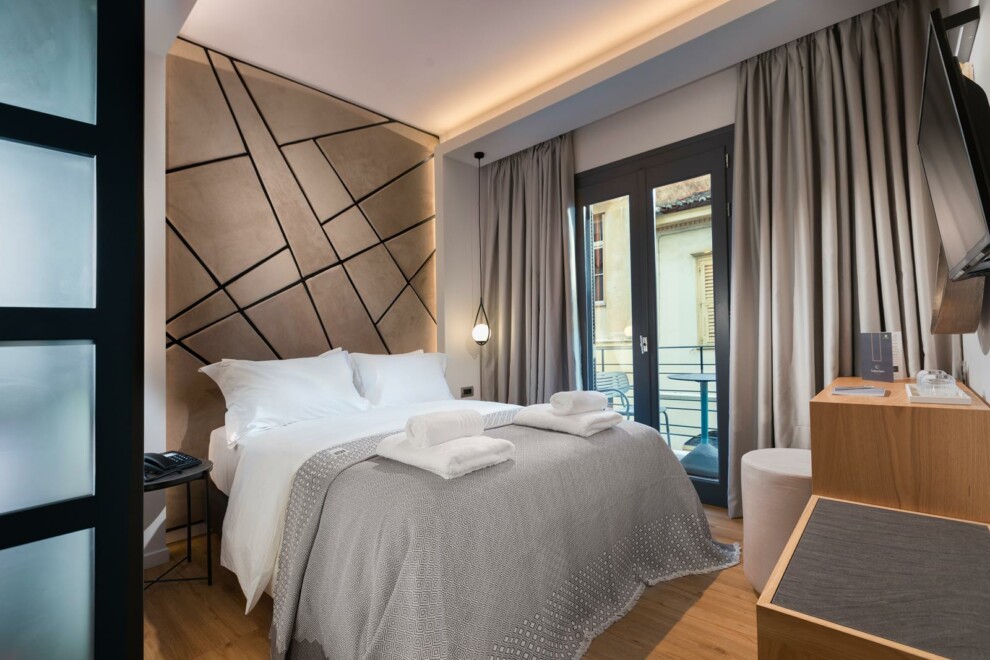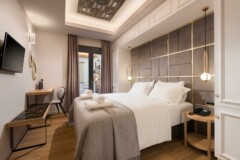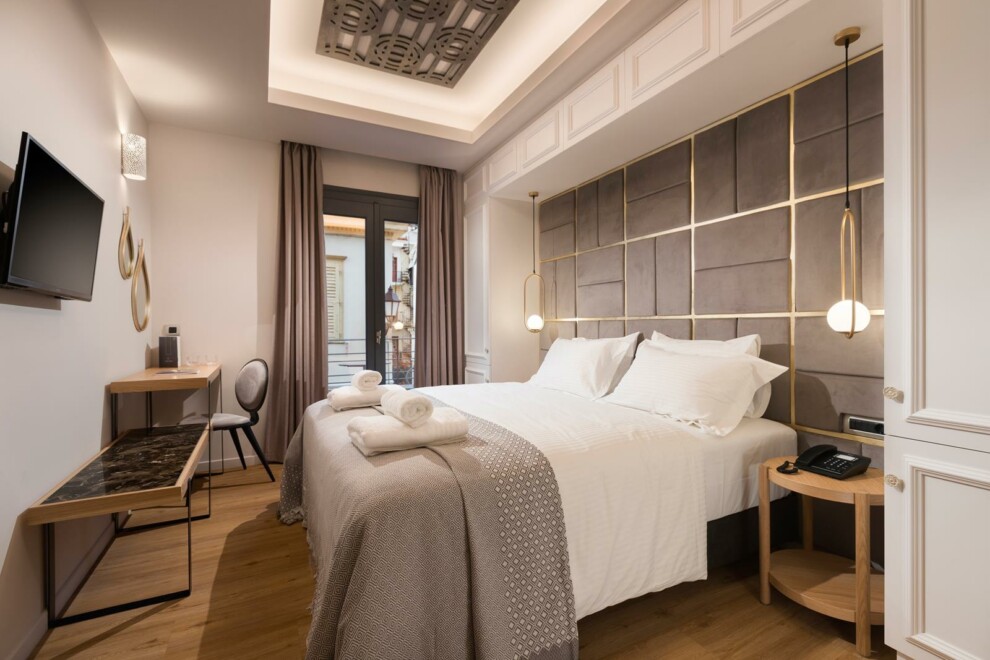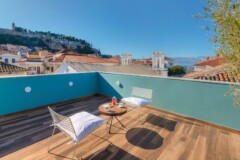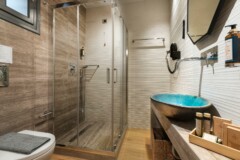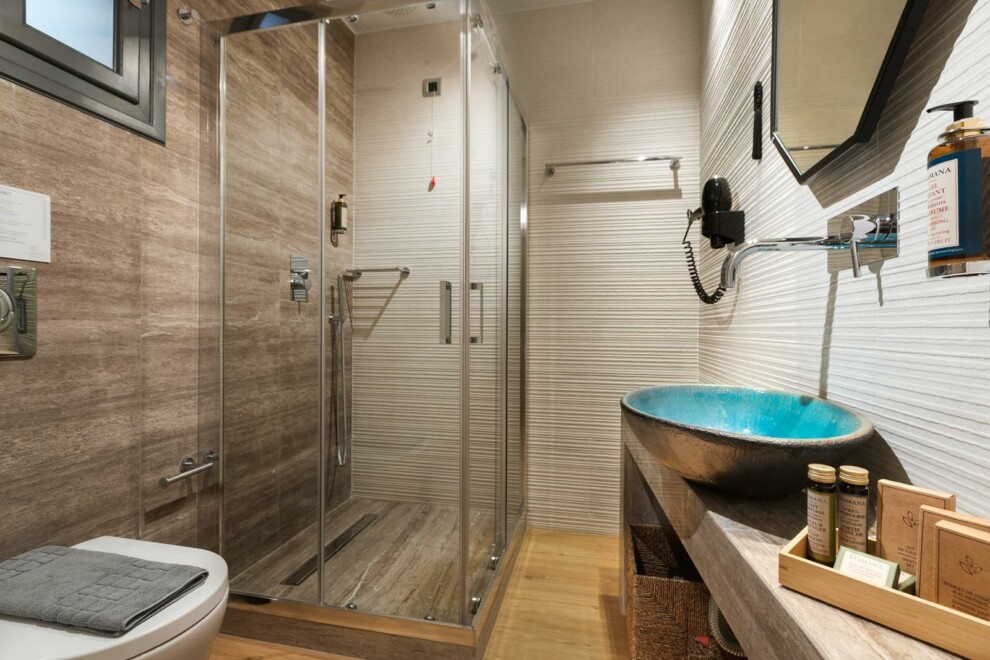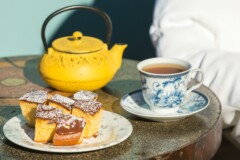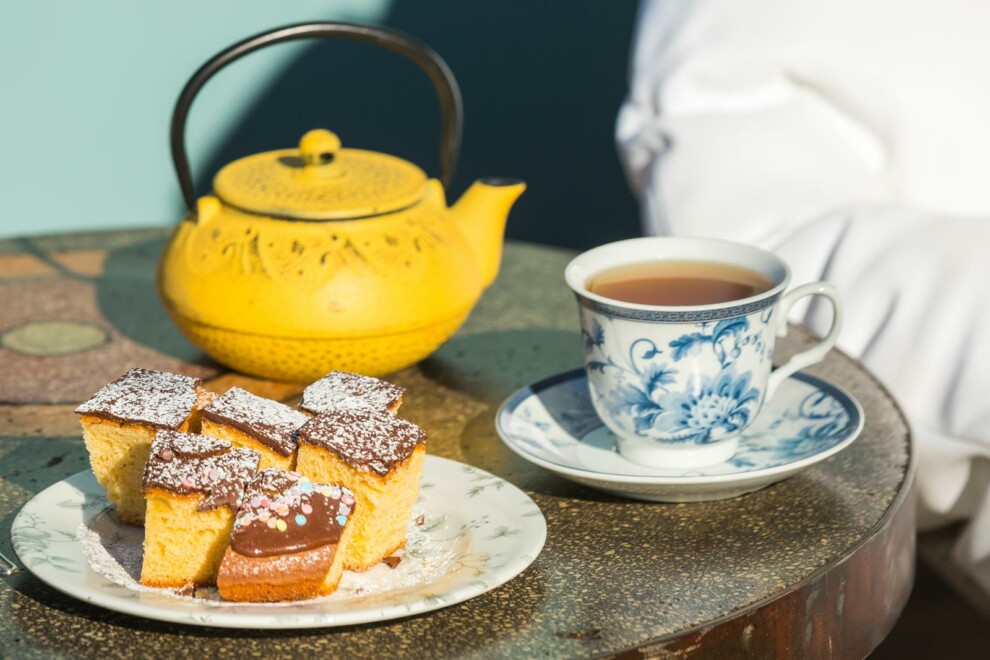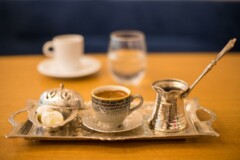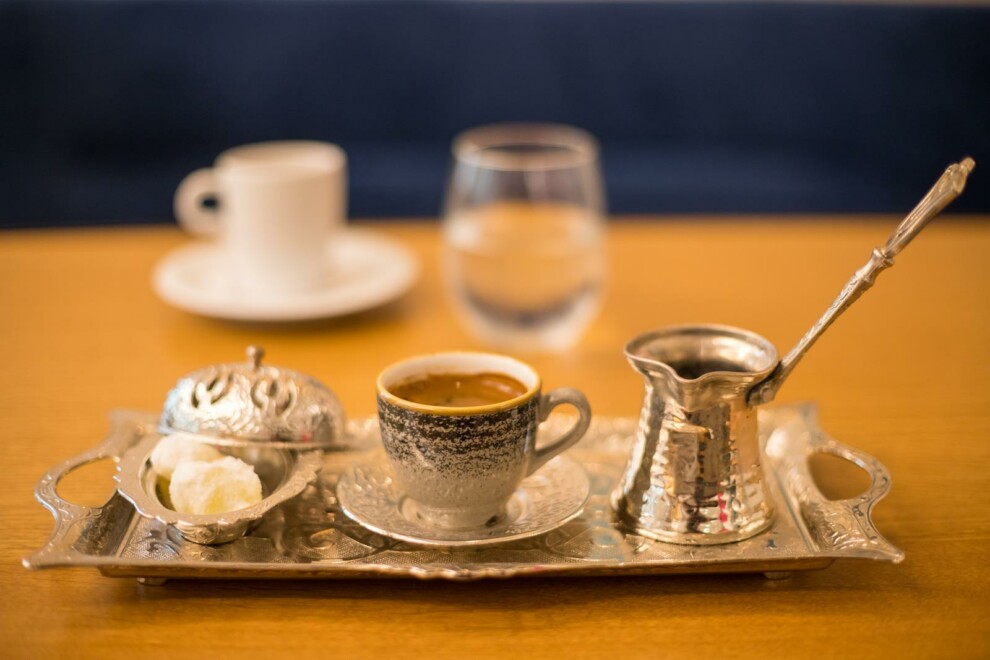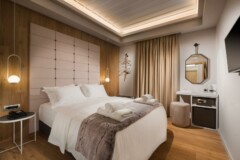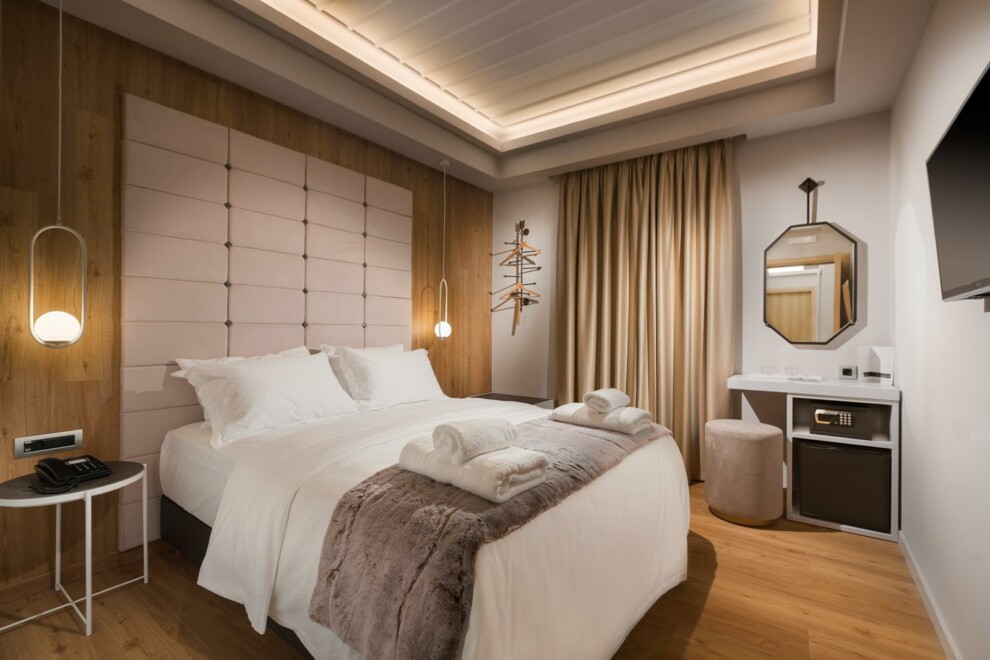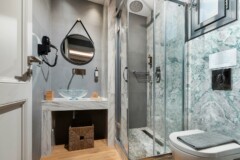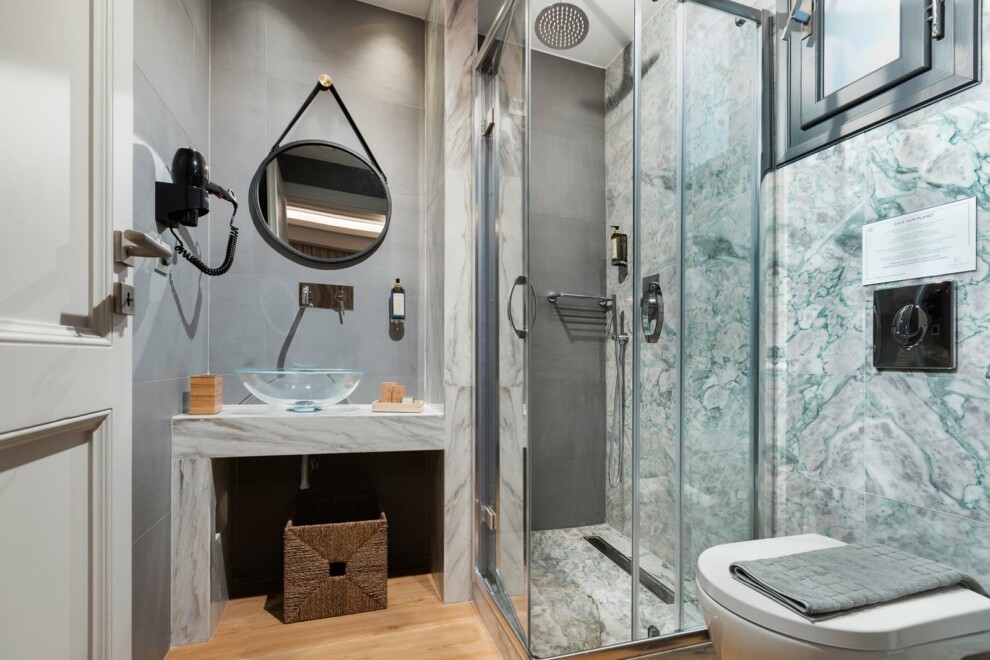 Carpe Diem Boutique Hotel
Then, at Christmas 2018, after searching around the city of Nafplio, we ended up buying the building that now houses Carpe Diem Boutique Hotel. Following two years of hard work, total reconstruction and renovation, the building finally attainted its present form! Two years full of intense and joy, anxiety, stress, frustration, hope and excitement, until finally … the idea realized! At Christmas 2019, we were able to officially run our hotel, welcome our first guests smiling brightly and getting the best present for that Christmas!
Since then, Carpe Diem Boutique Hotel has been operating, just as our father had dreamt. A small, family-run hotel with special decoration and people who work with love and care every day! Each room is different compared to the other rooms, with its own unique details and shades, combining modern and classic elements, creating a unique feeling in the atmosphere! We try to make every guest feel at home, comfortable and familiar from the first moment!
The feeling of intimacy, relaxation and comfort, combined with the special decor and the unique artwork that adorns our hotel, make it worthy of the title "Boutique Hotel". We tried to find a name that would incorporate our perception of how our holidays and our lives should be, so that every visitor should live a unique experience during his stay, get the best impressions and images from our hotel, explore and discover the wide known and secret beauties of Anapli and enjoy every moment of his journey.
The "Carpe Diem" saying is an attitude of life that definitely concludes our perception and worldview! It is the ability to live each moment in a special way and seize every single day!
Carpe Diem is a state of mind!
We are waiting for you to experience it together!
Bar

Breakfast

Concierge

Early or late breakfast (via Room Service) available upon request

Internet Facilities

Ironing facilities

Roof garden

Room service

Room Service (breakfast included)

Selection of pillows

Welcome gift in the room upon arrival

WLAN
Online Reservation
Contact Information
Carpe Diem Boutique Hotel
Othonos, & Riga Fereou 41, Nafplio 211 00