The Boutique Hotel Programme proves to be one of the real showstoppers of Χenia 2022
The participation of the Hellenic Chamber of Hotels' "Boutique Hotel" Programme in the ΧΕΝΙΑ 2022 was a resounding success, garnering a highly enthusiastic reaction from attendees
Scores of hoteliers from all over Greece visited the stand of the programme, put together by a brilliant team with a view to conveying the distinctive premium experience that Boutique Hotels offer. Using state- of-the-art communication tools, mood video, info screen, electronic presentations as well printed material, information and service was provided to visitors on an individualized basis, especially highlighting the benefits for member- hotels of certification and acquisition of the Boutique Hotel seal.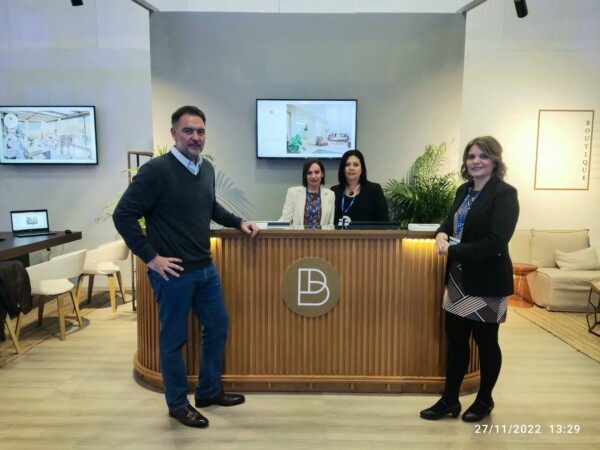 The Boutique Hotel Programme offers development opportunities, actively supports hotel owners and cultivates a new culture of entrepreneurship by certifying small hotels offering "hospitality with a distinct personality".
One particular featured workshop, the theme of which was "new, technologically advanced services for Boutique Hotels which upgrade the whole accommodation experience" , attracted a great deal of  interest and participation. Contemporary hotel owners clearly recognize the pivotal role of technology in providing the kind of personalized services which today's discerning traveller expects.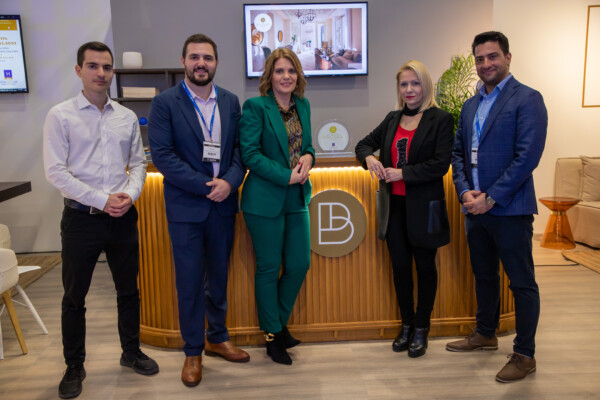 Innovative, out-of-the-box ideas were presented by the award winning companies Vivestia, Unlimited Adrenaline and ΕV Loader, all of whom have come within the compass of the Hellenic Chamber of Hotels' exciting new tourism stimulus initiative, the CapsuleT Accelerator Programme. Among its collection of international awards is the recent accolade of Best Accelerator Programme in Southern Europe.
The stand was visited by the President of the Hellenic Chamber of Hotels Mr. Alexandros Vasilikos as well as by members of the Board of Directors who congratulated all those involved on the impeccable presentation of the Programme.
Appropriately enough, the final say goes to the aforementioned Mr.  Vasilikos, who addressed the efficacy of the programme with succinct eloquence:
"A vision of the HCH, the BOUTIQUE HOTEL certification seal is developing and creating the right conditions for the expansion and enhancement of hotels. The Hellenic Chamber of Hotels dynamically contributes to the national effort in supporting the economy, fostering sustainable tourism development and raising employment rates."
For more information on the programme you can visit www.boutique-hotel.gr